Best Med Spa and Skin Care Clinic
What is a PRP Vampire Facial, and how does it work?
The PRP Vampire Facial, also known as Platelet-Rich Plasma Facial, is a revolutionary beauty treatment that harnesses your body's natural healing powers to rejuvenate your skin. Our expert team at [Your Business Name] begins by drawing a small amount of your blood, then isolates the platelet-rich plasma (PRP) through a specialized process. This PRP, packed with growth factors and collagen-boosting properties, is applied topically to your face. It stimulates collagen production, reduces fine lines and wrinkles, and improves skin texture, tone, and elasticity. The results? A radiant, youthful complexion that will leave you feeling confident and refreshed.

What are the key benefits of a PRP Vampire Facial?
A PRP Vampire Facial offers a myriad of benefits for your skin. It not only minimizes the appearance of fine lines and wrinkles but also reduces the visibility of scars and hyperpigmentation, leaving your skin smoother and more even-toned. This treatment promotes natural collagen and elastin production, which enhances skin elasticity and firmness, resulting in a youthful glow. Furthermore, it's a non-invasive procedure with minimal downtime, so you can return to your daily activities with a renewed sense of confidence and radiance. Trust [Your Business Name] to provide expert PRP Vampire Facial treatments tailored to your unique skin needs.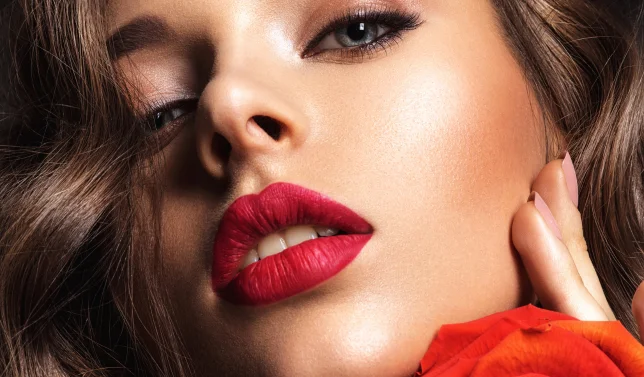 Who can benefit from a PRP Vampire Facial?
A PRP Vampire Facial is suitable for anyone seeking to improve their skin's appearance and vitality. Whether you want to combat the signs of aging, reduce acne scars, or enhance your skin's natural beauty, this treatment is adaptable to various skin types and concerns. It's perfect for busy individuals looking for quick, effective, and non-surgical rejuvenation. Our expert team at [Your Business Name] will customize your PRP Vampire Facial to address your specific skin goals, ensuring you achieve the radiant complexion you desire.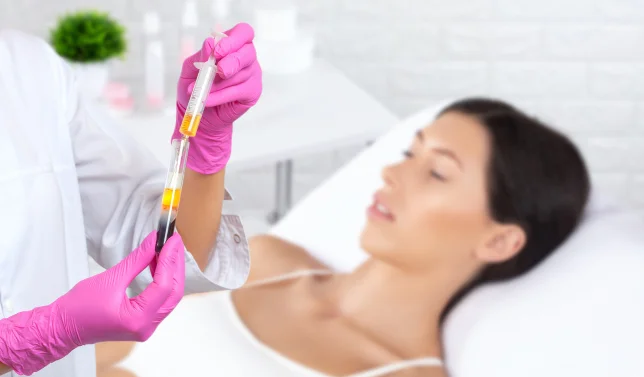 Is a PRP Vampire Facial a safe and effective skin treatment?
Absolutely, a PRP Vampire Facial is both safe and highly effective when administered by our skilled professionals at [Your Business Name]. Since it uses your body's natural components, the risk of adverse reactions is minimal. Moreover, the procedure is virtually painless, and any post-treatment redness or swelling typically subsides within a day or two. You can expect to see visible improvements in your skin's texture and tone within weeks, with results continuing to
Find out more about what to expect before and after the treatment?
Find out more about what to expect before and after the treatment?
Let Our Medical Experts Help You.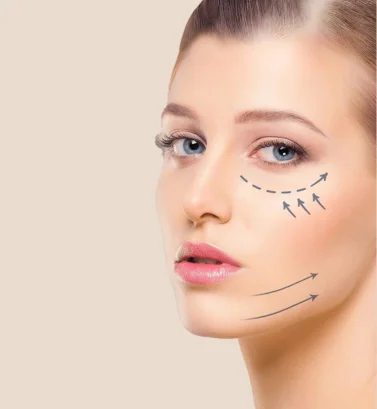 Our PRP Face & Undereyes treatment priced at just $299 can work wonders for you. Experience reduced wrinkles, diminished dark circles, and a rejuvenated complexion. Click here to learn more about how this treatment can transform your look and visit our exclusive promotion page. Discover the secret to youthful, radiant skin!
Frequently Asked Questions
Does a PRP Vampire Facial hurt?

No, a PRP Vampire Facial is generally well-tolerated, and any discomfort is minimal, often described as a mild tingling sensation.
How long does a PRP Vampire Facial session typically take?

A typical session lasts around 60-90 minutes, including preparation and treatment time.
How many PRP Vampire Facial sessions are recommended for optimal results?

Most clients see significant improvement after one session, but a series of treatments spaced several weeks apart is recommended for the best, long-lasting results.
Are there any side effects associated with a PRP Vampire Facial?

Common side effects include mild redness and swelling, which typically resolve within a day or two. Serious complications are extremely rare.
Can I wear makeup after a PRP Vampire Facial?

It's recommended to wait 24 hours before applying makeup to allow your skin to fully recover and maximize the benefits of the treatment.
Explore PRP + PRF Treatment Areas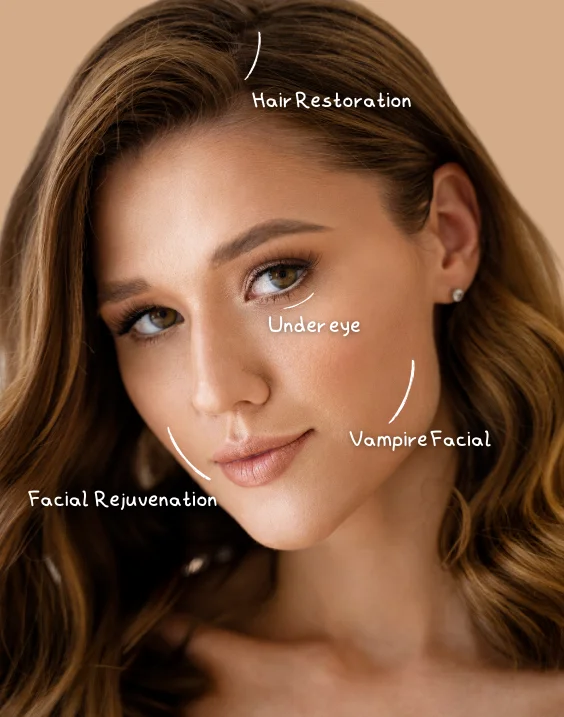 PRP +PRF Before and After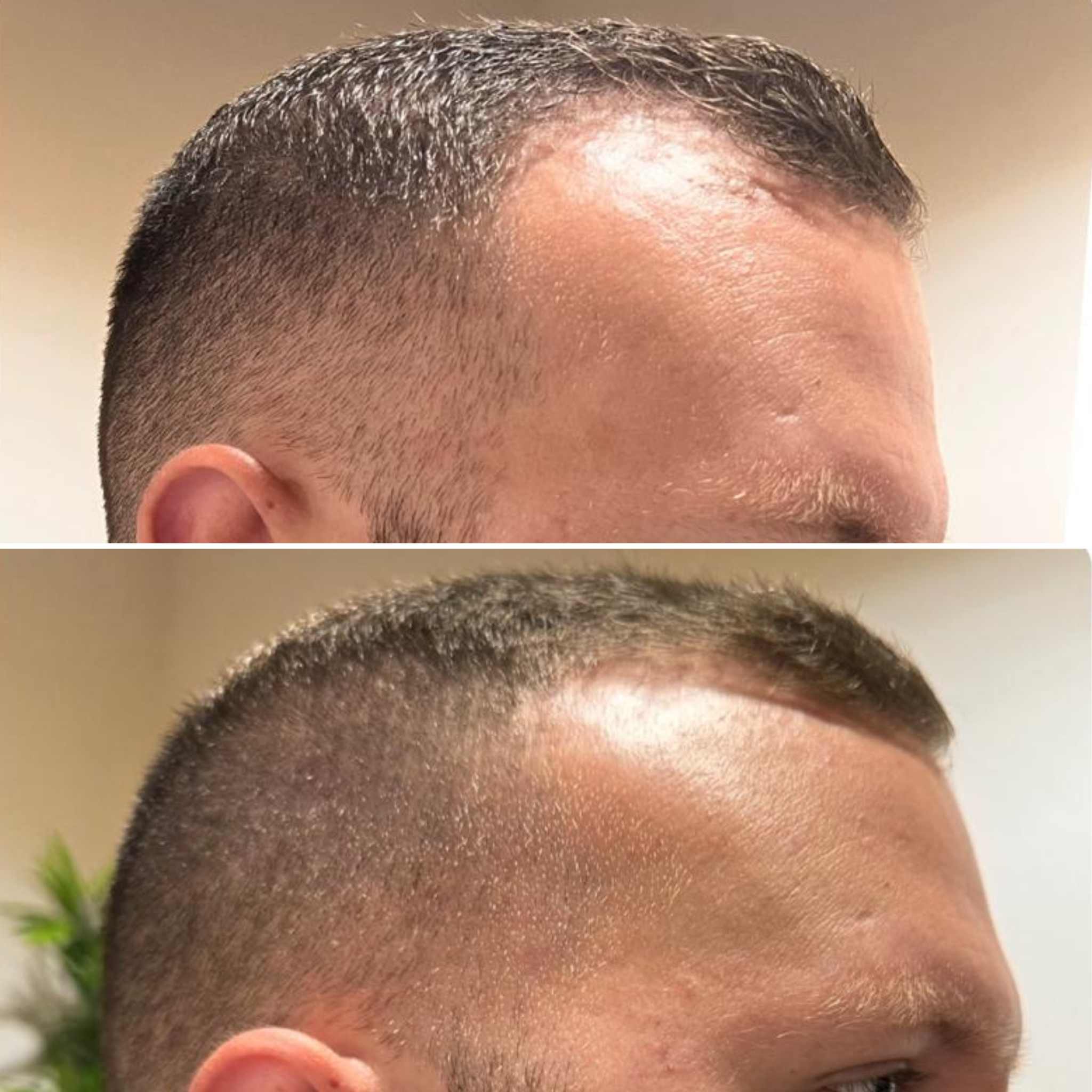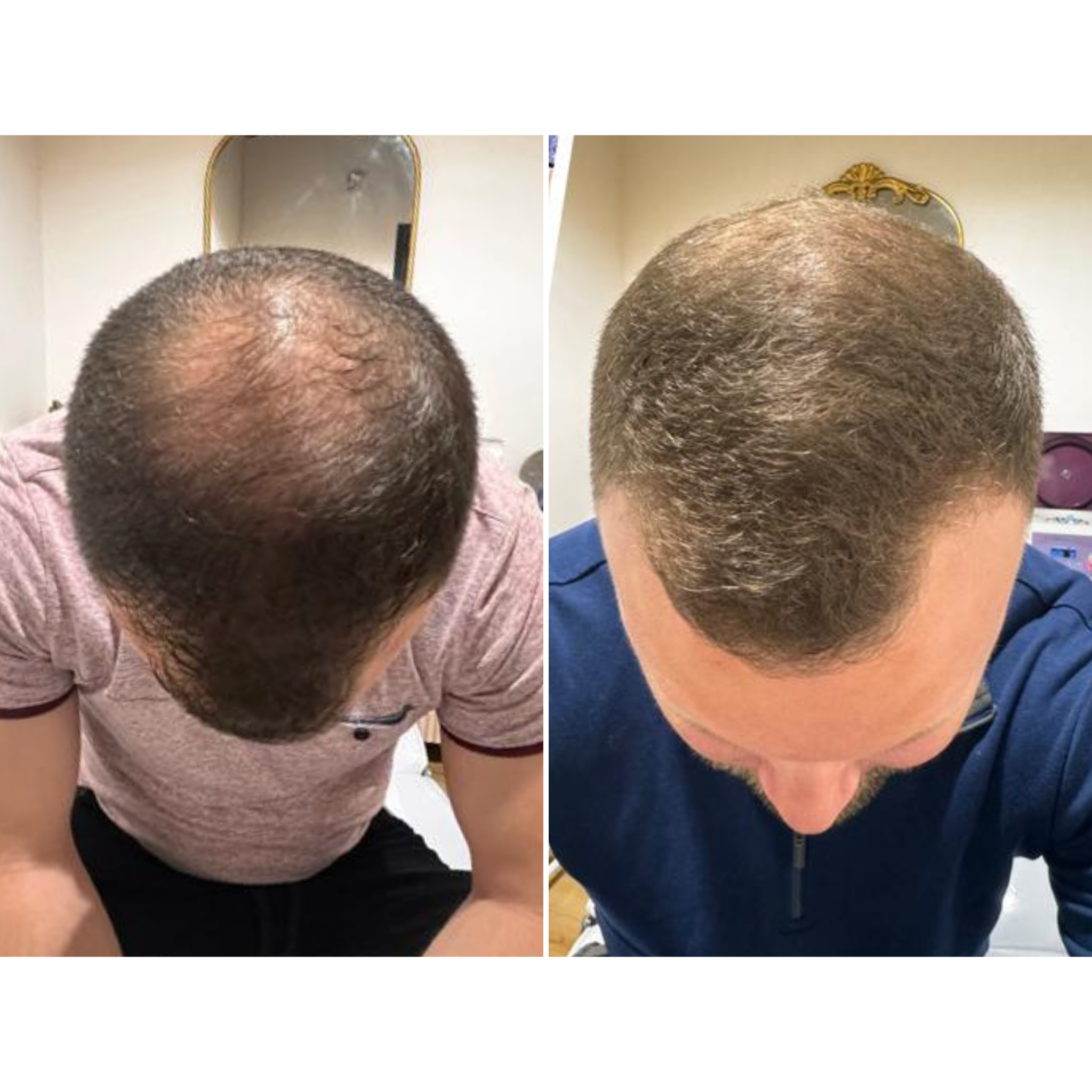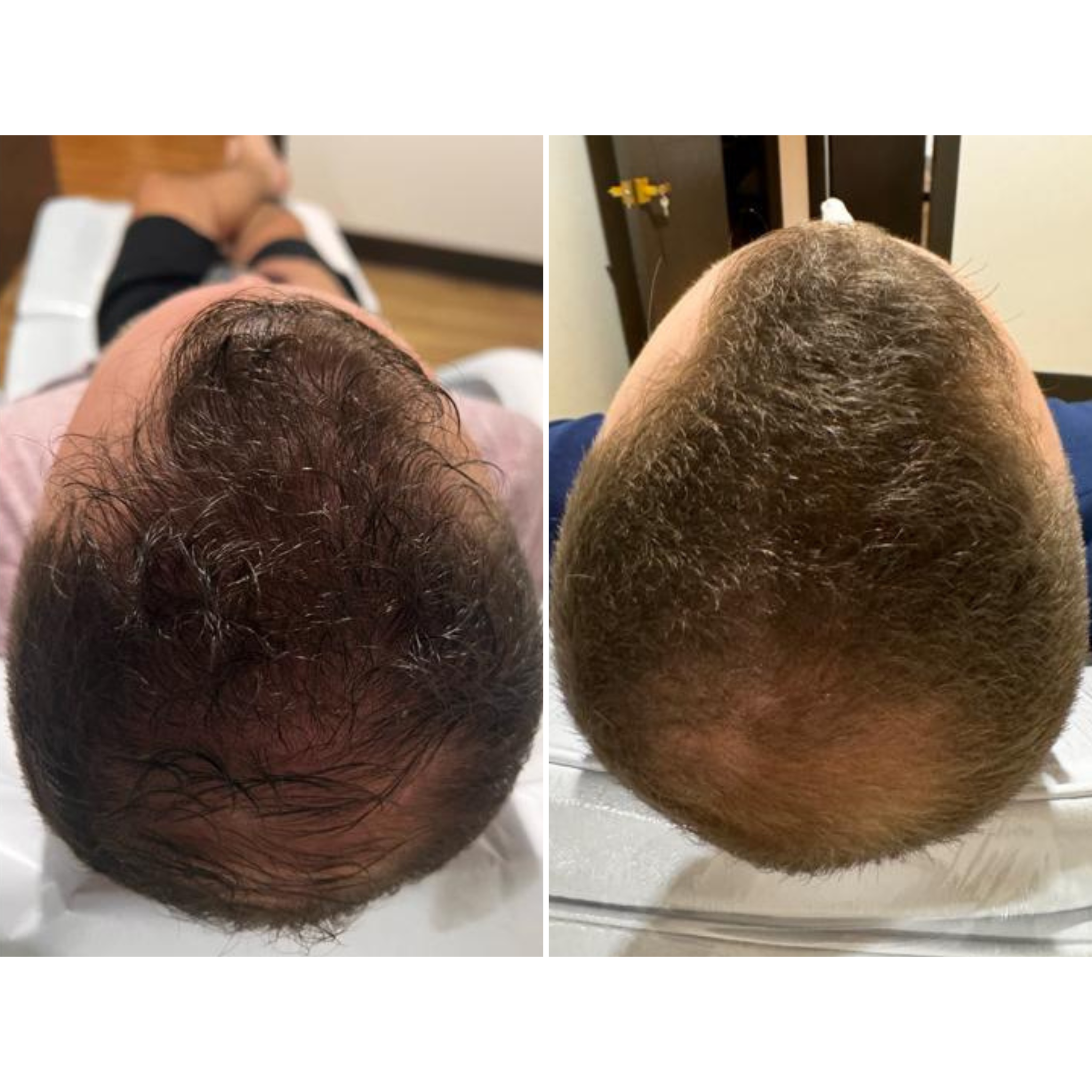 What Our Members Are Saying
Amazing service — my injector was very attentive and knowledgeable. Definitely went over and above to ensure that I was satisfied with results (follow up appointment). I will definitely be making this my regular clinic for Botox and filler treatments.
I have been twice for botox and will keep coming back. The staff is friendly and the treatment is well priced. I have been happy with how the botox has worked. I recommend getting the membership if you want to do multiple treatments.
Lovely knowledgeable fair. The place is very clean. The services are lovely and I like that they give me back ground information about my treatments. The membership is worth every penny.
PRP Vampire Facial near me