to a World of Beauty and Confidence
Our Vision is to create a world where Beauty and Self-care Services are Affordable Luxuries to All.
To Get People Look and Feel Great Everyday!
To Establish 3D Lifestyle as Foremost Leader in Medical Aesthetics and Wellness Services Worldwide through Continous Innovation, Education, Practice, and Community engagement.
We thrive on Innovation, using Advanced Technologies to provide top-tier services. We're committed to pushing the boundaries of what's possible in the Medical Aesthetics & Wellness Industry
Empowering through Education
We believe that Informed Decisions lead to Confident Choices. That's why we are dedicated to Educating Our Clients, ensuring they have the knowledge to make the Right Decisions for their Beauty and Wellness Journey.
We deliver the Highest Standard Of Quality in every product and service we offer. Our Commitment To Excellence ensures that every experience with 3D Lifestyle is made easy for you.
We believe that Luxury Should Be Accessible. We've Redefined Affordability, offering High-quality Services that Everyone can Enjoy with 3D Lifestyle Membership, ensuring everyone can Access Uncomprimising Quality in their Beauty & Wellness Journey.
Jawad (Joe) Qureshi is the visionary Founder and CEO of 3D Lifestyle Aesthetics and concurrently serves as the Founder and Board Member of KKT International Orthopedic Spine Centres. His pioneering spirit and commitment to innovation have driven 3D Lifestyle Aesthetic Clinics worldwide to redefine beauty and self-care accessibility, while simultaneously positioning KKT Orthopedic as a leader in non-invasive orthopedic therapy. Joe''s unwavering dedication to improving lives and his ability to turn bold disruptive ideas into reality make him a opinion leader and respected authority figure in the healthcare industry, exemplifying a commitment to wellness and transformative leadership.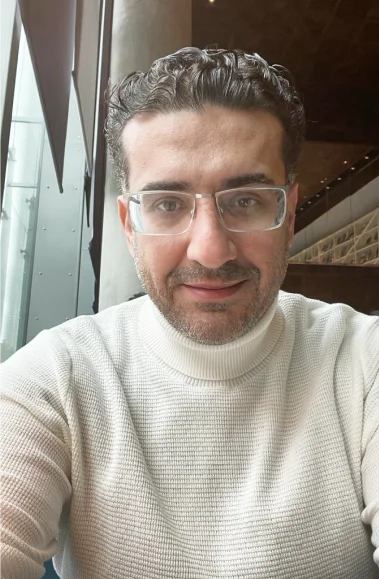 What Our Members Are Saying
Amazing service — my injector was very attentive and knowledgeable. Definitely went over and above to ensure that I was satisfied with results (follow up appointment). I will definitely be making this my regular clinic for Botox and filler treatments.
I have been twice for botox and will keep coming back. The staff is friendly and the treatment is well priced. I have been happy with how the botox has worked. I recommend getting the membership if you want to do multiple treatments.
Lovely knowledgeable fair. The place is very clean. The services are lovely and I like that they give me back ground information about my treatments. The membership is worth every penny.
Want To OWN a gorgeous 3D Medspa?
check out our franchising opportunities