Best Med Spa and Skin Care Clinic
Feet And Toes Laser Hair Removal
How does Feet & Toes Laser Hair Removal work?
Feet & Toes Laser Hair Removal treatment utilizes advanced laser technology to provide you with the silky-smooth results you desire. Feet hair removal is simple yet highly effective. Our specialized lasers emit precise beams of light that target the hair follicles in your feet and toes. These follicles absorb the laser energy, which transforms into heat, effectively disabling the follicles and preventing hair regrowth. The result? Smooth and hair-free feet and toes, allowing you to confidently bare them all year round.

Is it safe for all skin types?
Laser Hair Removal Feet & Toes is a safe and reliable solution for a diverse range of skin tones. We take pride in offering a selection of laser technologies and customized settings to accommodate various skin types and sensitivities. Our team of experienced technicians is highly skilled in assessing your unique skin characteristics during your consultation, ensuring that the treatment is not only safe but also incredibly effective for every individual.
How many sessions will I need?
The number of sessions required for Hair Removal for feet can vary from person to person. Factors such as hair color, thickness, and individual response to treatment play a role in determining the precise treatment plan. Generally, most clients achieve significant hair reduction within a course of 6-8 sessions. During your initial consultation, our expert team will evaluate your specific needs and develop a personalized treatment plan tailored to ensure you obtain the smooth and hair-free results you desire.
How can I prepare for my treatment?
Preparing for your Feet & Toes Laser Hair Removal treatment is straightforward, ensuring a seamless and comfortable experience. Prior to your appointment, make sure your feet and toes are clean and free from any lotions, deodorants, or creams. Shaving the area the day before treatment is advisable, as it optimizes the laser's ability to target the hair follicles effectively. Rest assured, our experienced staff will provide you with specific instructions and address any questions you may have during your consultation, ensuring that your journey to hair-free feet and toes is a breeze.
Find out more about what to expect before and after the treatment?
Find out more about what to expect before and after the treatment?
Looking for something else?
Let Our Medical Experts Help You.
Frequently Asked Questions
Is Feet & Toes Laser Hair Removal painful?

Many clients find the sensation to be mild, often describing it as a slight stinging or snapping feeling, thanks to our advanced technology.
Is there any downtime after the treatment?

Typically, there's no downtime, allowing you to continue your daily activities immediately after your session.
Can I undergo this treatment with sensitive skin?

Yes, our technicians can customize settings to accommodate sensitive skin, ensuring a safe and effective experience.
Will I see results after just one session?

While some reduction may be noticeable, a series of treatments is recommended for optimal, long-lasting results.
Is Feet & Toes Laser Hair Removal permanent?

While the treatment offers long-term hair reduction, occasional maintenance sessions may be needed to ensure any remaining hair is effectively treated.
Is this treatment suitable for all hair colors?

Our lasers are effective on a wide range of hair colors, but they work best on darker hair due to the higher pigment content.
Explore Laser Hair Removal Treatment Areas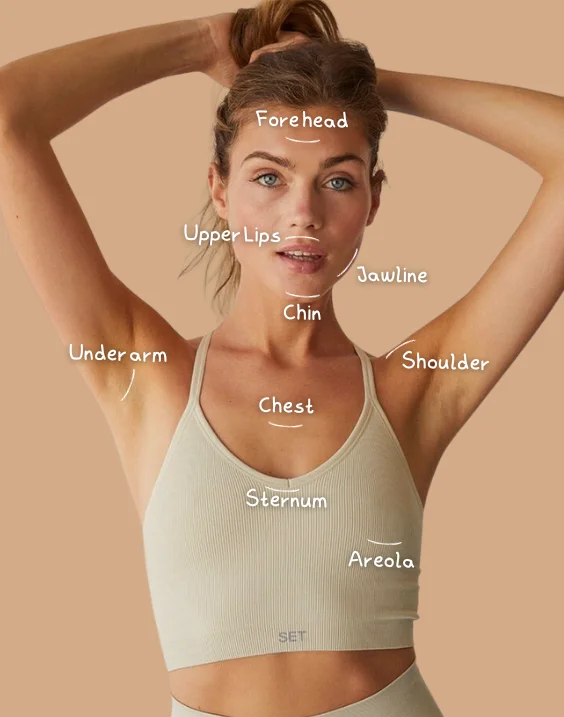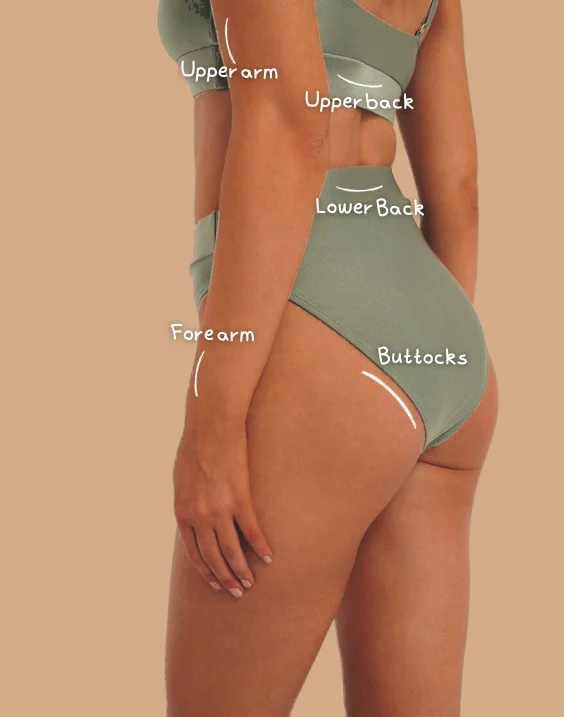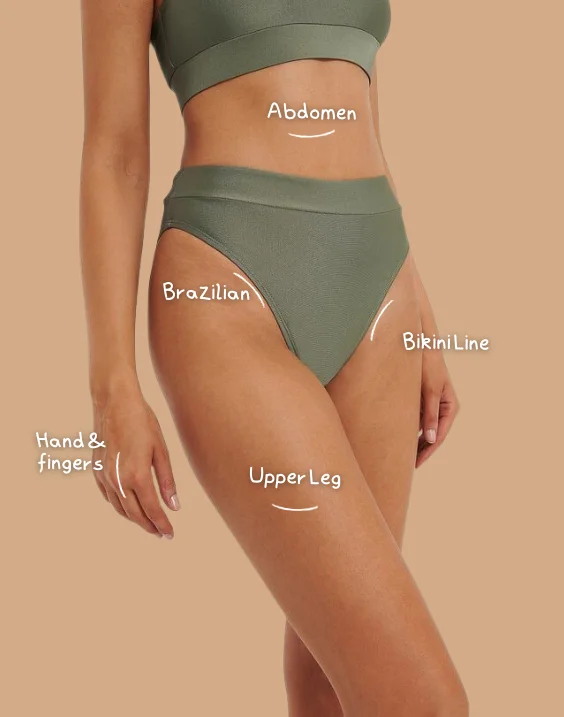 Laser Hair Removal Before and After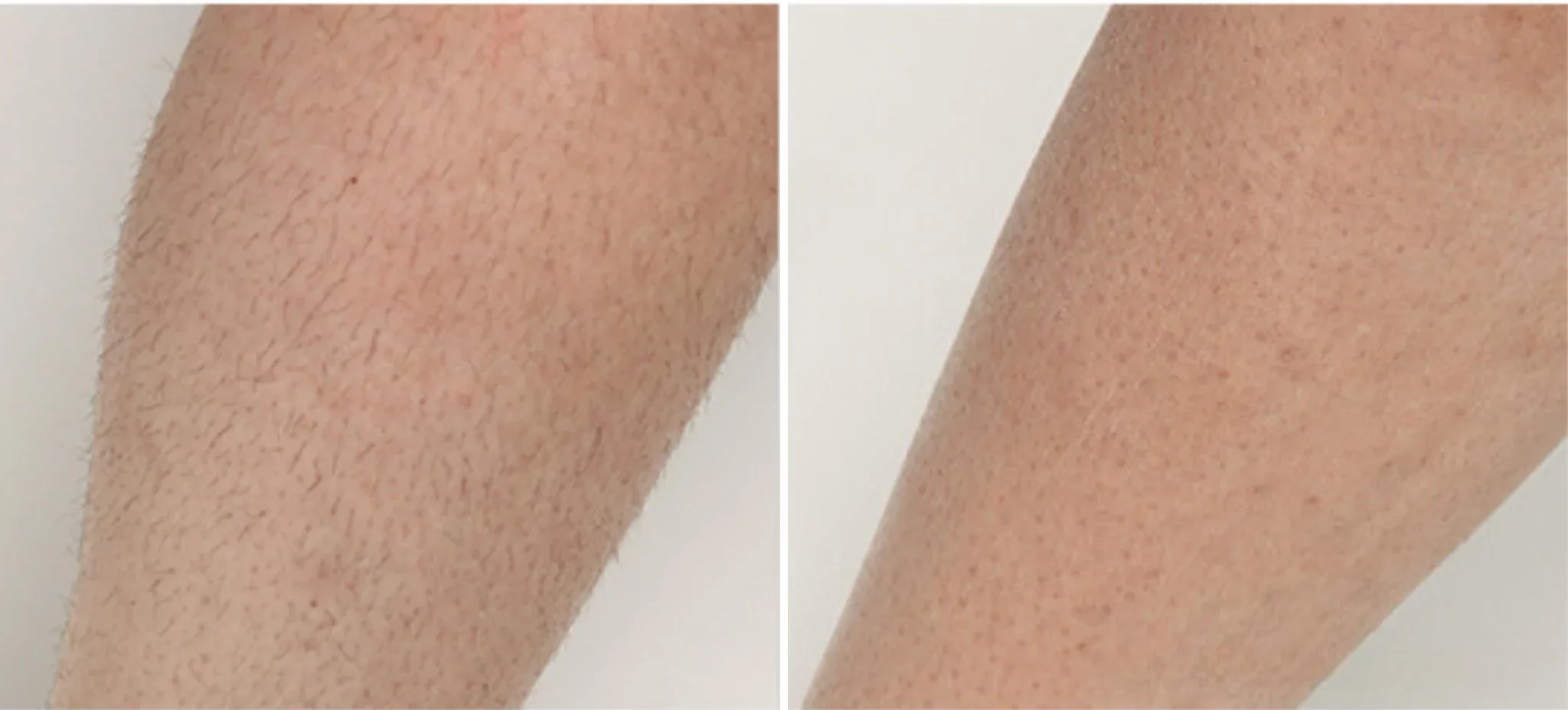 What Our Members Are Saying
Amazing service — my injector was very attentive and knowledgeable. Definitely went over and above to ensure that I was satisfied with results (follow up appointment). I will definitely be making this my regular clinic for Botox and filler treatments.
I have been twice for botox and will keep coming back. The staff is friendly and the treatment is well priced. I have been happy with how the botox has worked. I recommend getting the membership if you want to do multiple treatments.
Lovely knowledgeable fair. The place is very clean. The services are lovely and I like that they give me back ground information about my treatments. The membership is worth every penny.
Feet And Toes Laser Hair Removal near me