Best Med Spa and Skin Care Clinic
Areola Laser Hair Removal
How does areola laser hair removal work?
At 3D Lifestyle, we specialize in performing safe and effective laser hair removal around areola. We use cutting-edge laser technology that emits precise light pulses, targeting the melanin in your hair follicles while leaving the surrounding skin untouched. This controlled heat energy disrupts the hair growth cycle, preventing regrowth and ensuring a smooth and hair-free areola area. Our expert technicians are trained to provide a virtually painless experience, and the results are truly remarkable, leaving you with the confidence to embrace your beautiful self.

Is areola laser hair removal safe?
Absolutely, areola laser hair removal is both safe and FDA-approved when administered by experienced professionals like our team. We prioritize your safety and comfort throughout the treatment process. Our state-of-the-art equipment is suitable for all skin types and tones, and our technicians are extensively trained to ensure the highest level of safety and effectiveness. When you choose us for areola laser hair removal in Canada, you can trust that you're in the hands of experts who prioritize your well-being.
How many sessions are required for areola laser hair removal?
The number of sessions needed for areola laser hair removal can vary depending on individual factors such as hair color, hair thickness, and skin type. On average, most clients achieve significant hair reduction after 6 to 8 sessions, spaced approximately 4 to 6 weeks apart. However, our expert technicians will assess your unique needs during a complimentary consultation and tailor a personalized treatment plan to ensure you achieve the best possible results.
Is areola laser hair removal permanent?
Areola laser hair removal offers long-lasting results, but it's important to understand that it's not entirely permanent. However, it provides a substantial reduction in hair growth, and any regrowth is typically finer and lighter in color. Many of our clients enjoy near-permanent hair reduction, allowing them to feel confident and carefree for an extended period. To maintain your results, occasional touch-up sessions may be recommended, which our skilled team can assist you with.
Find out more about what to expect before and after the treatment?
Find out more about what to expect before and after the treatment?
Looking for something else?
Let Our Medical Experts Help You.
Frequently Asked Questions
Is areola laser hair removal painful?

No, areola laser hair removal is typically well-tolerated, and any discomfort is minimal, often described as a mild tingling sensation.
Are there any side effects after areola laser hair removal?

Temporary side effects like redness and mild swelling may occur but typically subside within hours to days.
Can I undergo areola laser hair removal if I have dark skin?

Yes, our advanced laser technology is safe and effective for all skin types and tones, including darker skin.
How long should I avoid sun exposure before and after the treatment?

We recommend avoiding sun exposure for at least two weeks before and after areola laser hair removal to minimize the risk of pigmentation changes.
Is there any downtime after an areola laser hair removal session?

No, there is minimal to no downtime, and you can resume your regular activities immediately after the treatment.
Is areola laser hair removal cost-effective in the long run?

Absolutely, it can be more cost-effective compared to a lifetime of waxing or shaving expenses, considering the long-lasting results it offers.
Explore Laser Hair Removal Treatment Areas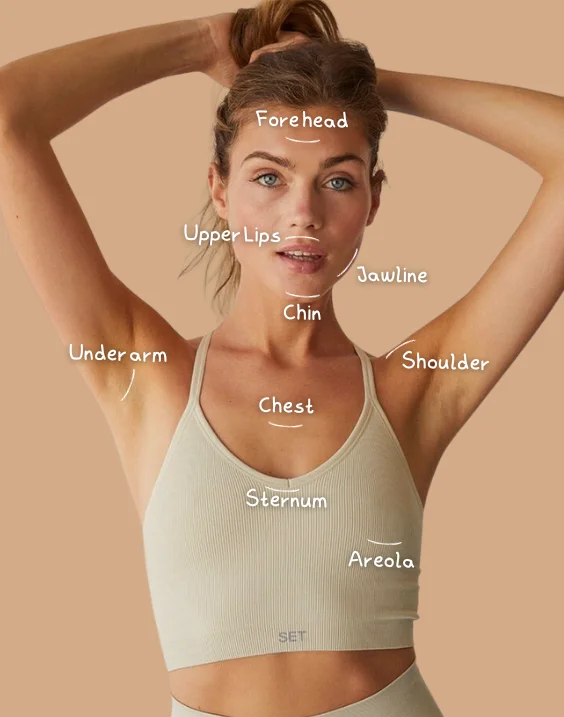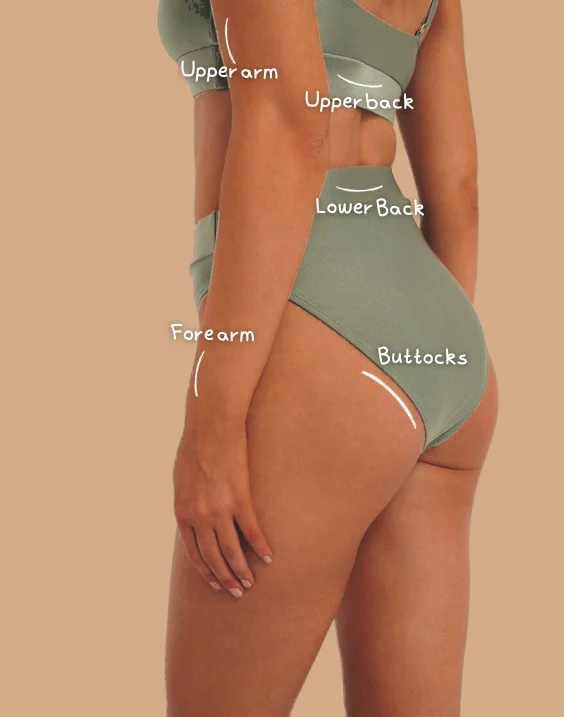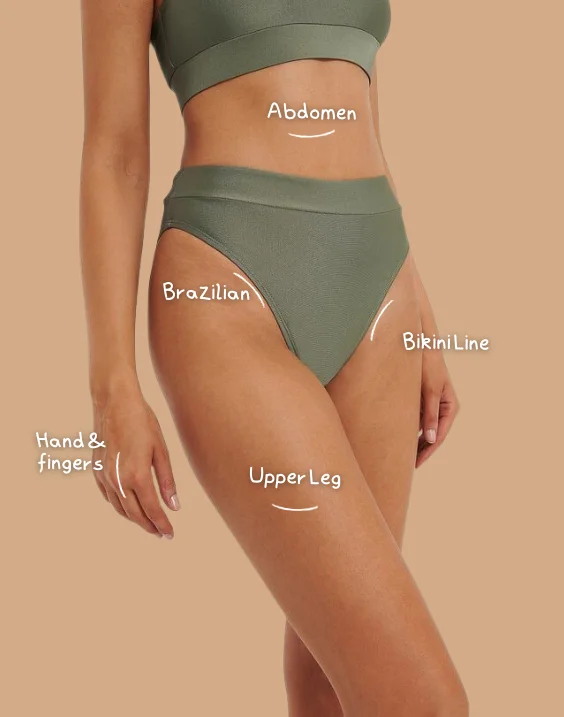 What Our Members Are Saying
Amazing service — my injector was very attentive and knowledgeable. Definitely went over and above to ensure that I was satisfied with results (follow up appointment). I will definitely be making this my regular clinic for Botox and filler treatments.
I have been twice for botox and will keep coming back. The staff is friendly and the treatment is well priced. I have been happy with how the botox has worked. I recommend getting the membership if you want to do multiple treatments.
Lovely knowledgeable fair. The place is very clean. The services are lovely and I like that they give me back ground information about my treatments. The membership is worth every penny.
Areola Laser Hair Removal near me