Best Med Spa and Skin Care Clinic
Underarms Laser Hair Removal
How does underarms hair removal work?
Laser Hair Removal underarms is a highly advanced and efficient method for getting rid of unwanted underarm hair. Our cutting-edge lasers emit concentrated beams of light that are absorbed by the pigment in your hair follicles. As the follicles absorb this energy, they heat up, impairing their ability to produce hair. This process is precise, leaving the surrounding skin undisturbed and ensuring long-lasting smoothness in your underarm area.

Is it safe for all skin types?
Underarms hair removal is safe and suitable for various skin types. We offer a variety of laser technologies and customizable settings to accommodate different skin tones and sensitivities. Our experienced technicians will assess your unique skin characteristics during your consultation and tailor the treatment accordingly. You can trust us to provide a safe and effective experience for everyone.
How many sessions will I need?
The number of sessions required for underarm laser hair removal varies from person to person. Factors such as hair color, thickness, and individual response to treatment play a role. Typically, a series of sessions is recommended to target hair in different growth phases. Our expert team will conduct a thorough evaluation during your initial consultation and design a personalized treatment plan. Most clients achieve significant hair reduction within 6-8 sessions.
How can I prepare for my treatment?
Preparing for your Laser Hair Removal treatment on the underarms is simple. Ensure your underarms are clean and free from any lotions, deodorants, or creams before your appointment. Shaving the area the day before treatment is advisable, as it allows the laser to target the hair follicles effectively. During your consultation, our experienced staff will provide specific instructions and address any questions you may have, ensuring a comfortable and successful treatment experience.
Find out more about what to expect before and after the treatment?
Find out more about what to expect before and after the treatment?
Looking for something else?
Let Our Medical Experts Help You.
Frequently Asked Questions
Does Laser Hair Removal for underarms hurt?

Many clients find the sensation tolerable, often describing it as a mild stinging or snapping feeling. Our advanced technology minimizes discomfort.
Is there any downtime after the treatment?

No, there's typically no downtime after Laser Hair Removal for underarms. You can immediately return to your daily activities, and any temporary redness or irritation usually subsides quickly.
Can I undergo this treatment with sensitive skin?

Yes, our technicians can customize settings to accommodate sensitive skin, ensuring a safe and effective experience.
Will I see results after just one session?

While some reduction may be noticeable after the first session, a series of treatments is recommended for the best, long-lasting results.
Is Laser Hair Removal for underarms permanent?

While the treatment offers long-term hair reduction, occasional maintenance sessions may be needed to ensure any remaining hair is effectively treated.
Is Laser Hair Removal for underarms suitable for all hair colors?

Our lasers are effective on a wide range of hair colors, but they work best on darker hair due to the higher pigment content.
Explore Laser Hair Removal Treatment Areas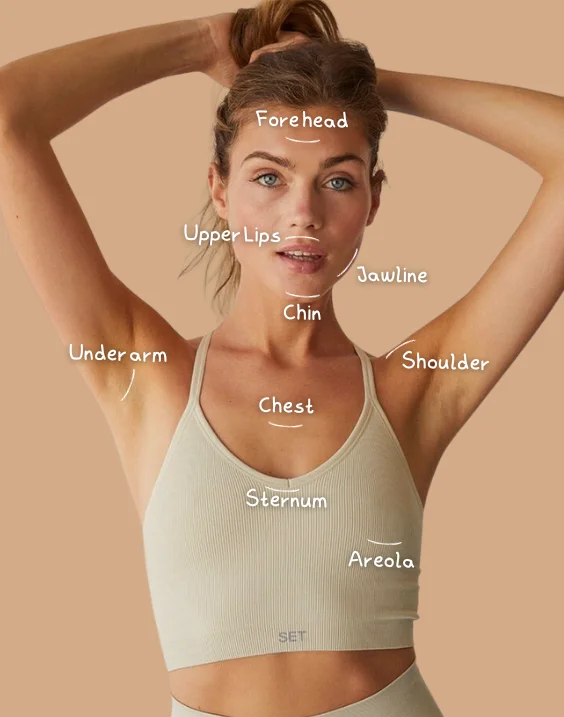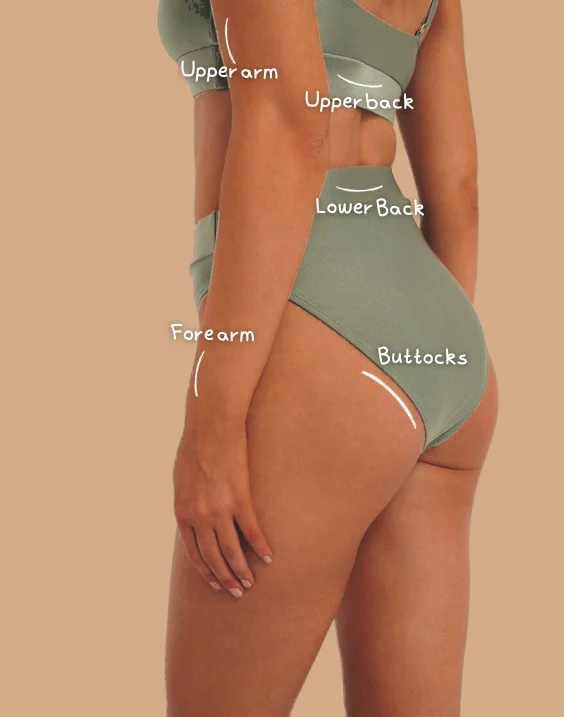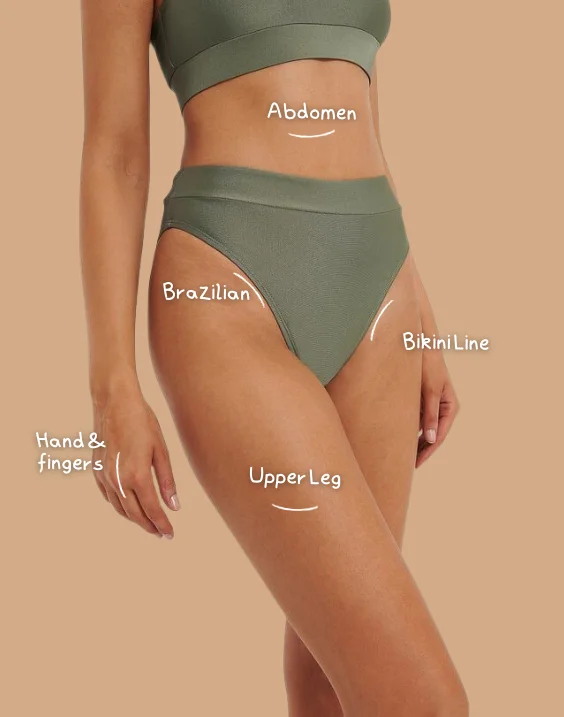 Laser Hair Removal Before and After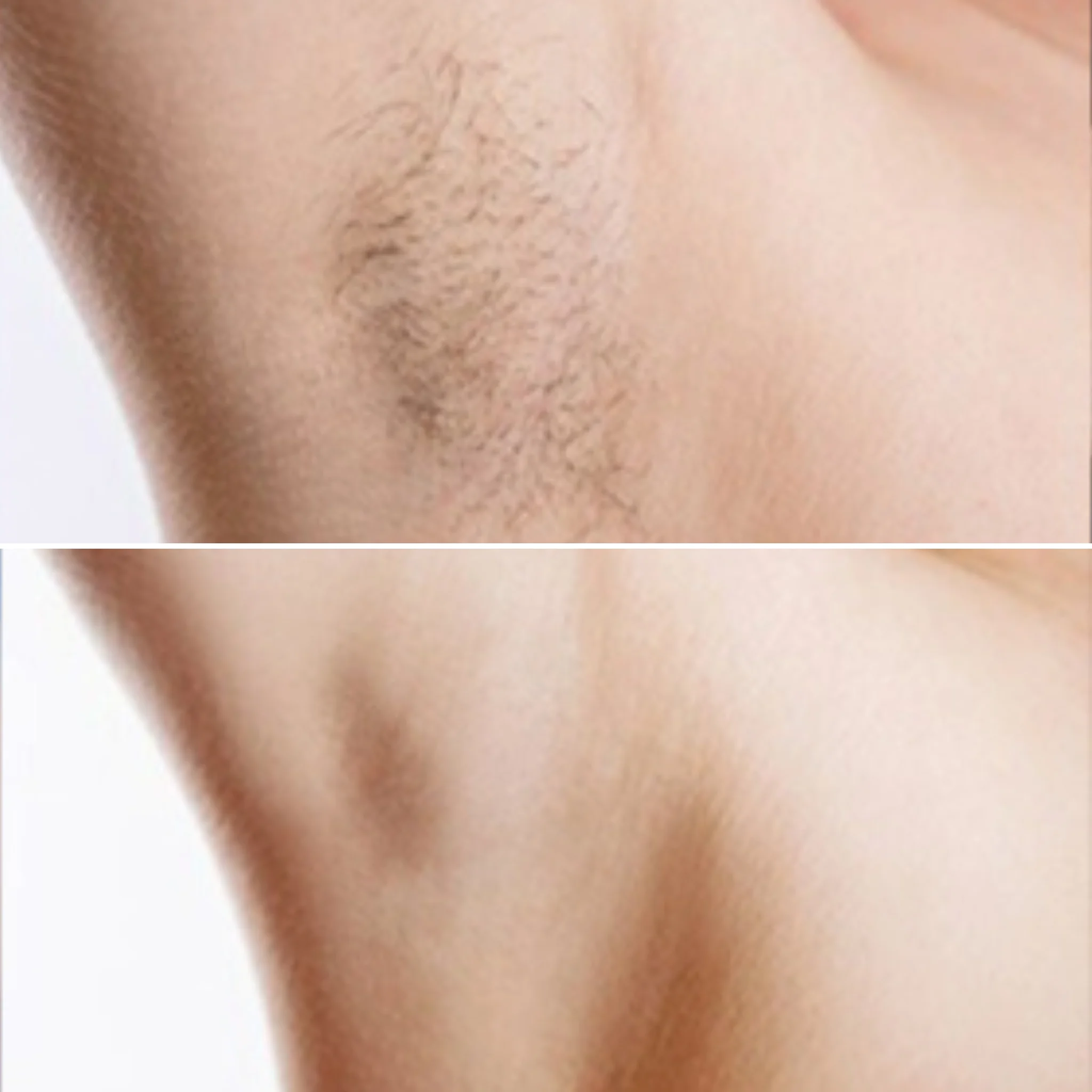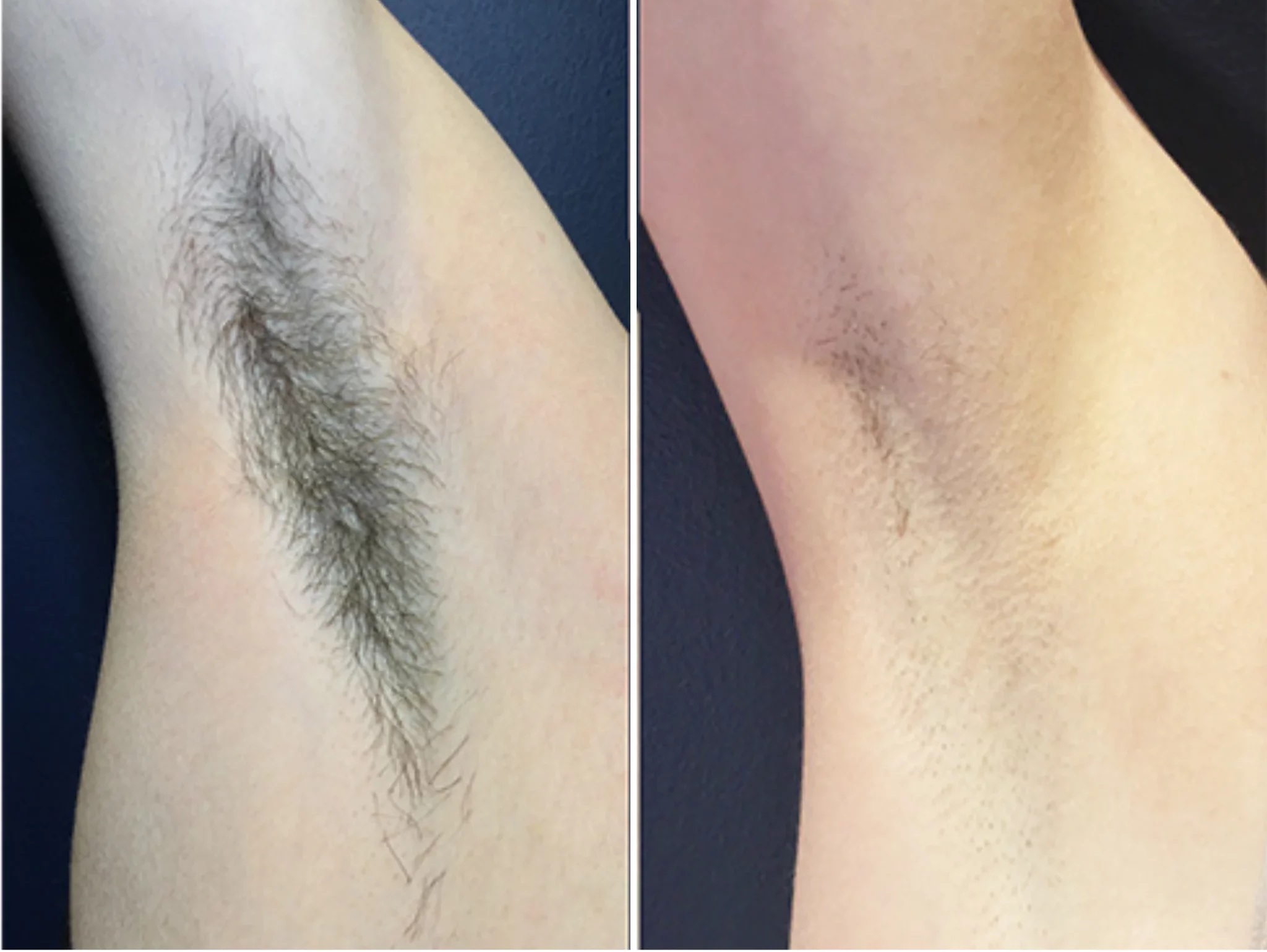 What Our Members Are Saying
Amazing service — my injector was very attentive and knowledgeable. Definitely went over and above to ensure that I was satisfied with results (follow up appointment). I will definitely be making this my regular clinic for Botox and filler treatments.
I have been twice for botox and will keep coming back. The staff is friendly and the treatment is well priced. I have been happy with how the botox has worked. I recommend getting the membership if you want to do multiple treatments.
Lovely knowledgeable fair. The place is very clean. The services are lovely and I like that they give me back ground information about my treatments. The membership is worth every penny.
Underarms Laser Hair Removal near me