Best Med Spa and Skin Care Clinic
Laser Hair Removal for Full Face Including Neck
Is laser hair removal on the face and neck painful?
Laser hair removal for the face and neck can cause some discomfort, but it's often manageable. The sensation is commonly likened to a rubber band snapping on the skin or a mild sunburn. The pain level varies from person to person, with some feeling minimal pain, while others experience a bit more. Overall, the temporary discomfort is well worth the long-term benefits of reduced hair growth.

How many sessions are needed for permanent hair removal?
Achieving permanent hair reduction on the face and neck typically requires multiple sessions. On average, most individuals will need between 6 to 8 sessions, spaced several weeks apart, to see significant and long-lasting results. This is because hair grows in different stages, and not all hair follicles are active at the same time. Consistent sessions ensure that all hair is effectively treated during its active growth phase. However, the exact number of sessions can vary based on your hair and skin type, as well as individual factors.
Is laser hair removal effective for all skin types?
While laser hair removal is most effective for individuals with light skin and dark hair, advances in technology have made it more accessible for various skin tones. People with lighter hair may require more sessions for successful hair reduction, and it's crucial to consult with a professional to determine the best approach for your unique skin type. Some clinics offer specialized laser machines for different skin tones to ensure effective and safe treatments.
Is there any downtime or side effects after a session?
Laser hair removal typically involves minimal downtime. After a session, it's common to experience temporary side effects such as redness and slight swelling, similar to a mild sunburn. These effects usually fade within a few hours. In some cases, individuals may notice temporary darkening or lightening of the skin in the treated area. These side effects are generally mild and resolve on their own, allowing you to resume your daily activities without significant interruption.
Is laser hair removal for the face permanent?
While "permanent hair reduction" is the common term used, laser hair removal can significantly reduce hair growth. In many cases, patients experience long-lasting results and may not need to shave or wax regularly. However, it's important to understand that hair growth can be influenced by factors such as hormones. Periodic maintenance sessions might be required to keep any regrowth in check. The extent of permanence varies from person to person, but the results are undeniably impressive and can free you from frequent hair removal routines.
Find out more about what to expect before and after the treatment?
Find out more about what to expect before and after the treatment?
Looking for something else?
Let Our Medical Experts Help You.
Frequently Asked Questions
Can I do laser hair removal if I have light hair?

Laser hair removal is most effective for dark, coarse hair.
How long should I avoid sun exposure before a session?

It's recommended to avoid sun exposure for at least six weeks before a session to minimize the risk of skin damage.
Can I wear makeup after a laser hair removal session?

It's best to avoid makeup for at least 24 hours after a session to prevent irritation.
Is it safe to treat hormonal facial hair with laser hair removal?

Yes, laser hair removal can be effective for hormonal facial hair when done by our qualified professional.
What is the cost of full face and neck laser hair removal?

The cost varies by our locations and clinics, but it ranges from a few hundred to a few thousand dollars for a full series of treatments.
Can I get laser hair removal during pregnancy or while breastfeeding?

It's generally not recommended during pregnancy or while breastfeeding due to potential risks and hormonal changes. But you can consult with our medical practitioners to confirm your candidacy.
Explore Laser Hair Removal Treatment Areas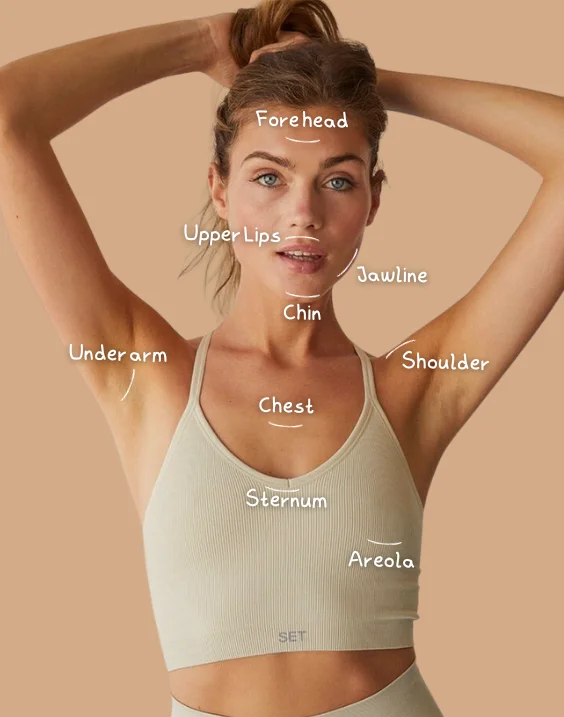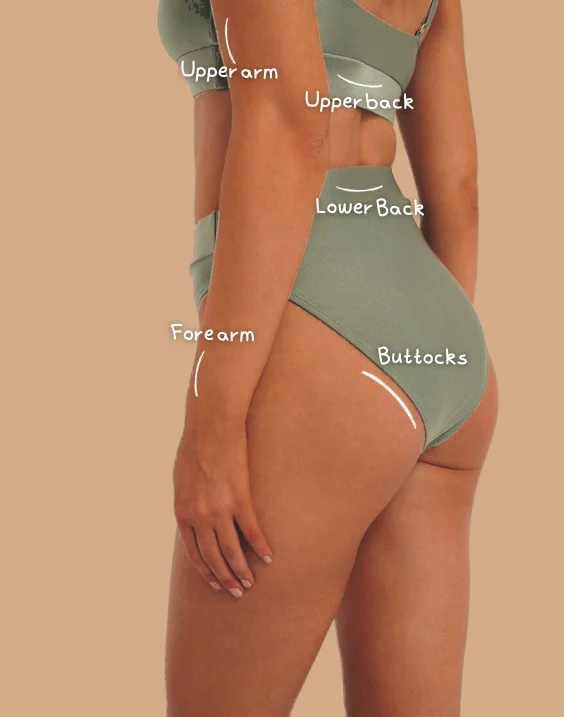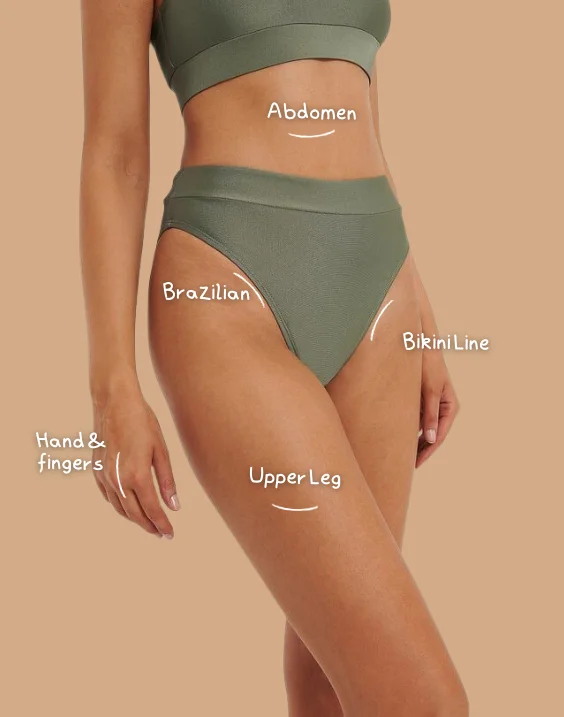 What Our Members Are Saying
Amazing service — my injector was very attentive and knowledgeable. Definitely went over and above to ensure that I was satisfied with results (follow up appointment). I will definitely be making this my regular clinic for Botox and filler treatments.
I have been twice for botox and will keep coming back. The staff is friendly and the treatment is well priced. I have been happy with how the botox has worked. I recommend getting the membership if you want to do multiple treatments.
Lovely knowledgeable fair. The place is very clean. The services are lovely and I like that they give me back ground information about my treatments. The membership is worth every penny.
Laser Hair Removal for Full Face Including Neck near me