Best Med Spa and Skin Care Clinic
Brazilian Laser Hair Removal
What is Brazilian Laser Hair Removal?
Full Brazilian Laser Hair Removal is a cutting-edge and highly effective hair removal method. It targets unwanted hair in the bikini area and permanently reduces hair growth. At our clinic in Canada, we use state-of-the-art laser technology to emit a gentle beam of light that penetrates the hair follicles. The melanin in the hair absorbs this light, converting it into heat that disables the follicle's ability to produce new hair. It's a safe, virtually painless, and long-lasting solution to achieving smooth and hair-free skin in your bikini area.

Is Brazilian Laser Hair Removal Safe for All Skin Types?
One of the advantages of our advanced laser technology is its versatility. Hair removal brazilian effectively treat all skin types, from fair to dark, with minimal risk of adverse effects. Our expert technicians in Canada are skilled in adjusting the laser settings to suit your specific skin type and hair color, ensuring a safe and tailored treatment for everyone.
How Many Sessions Are Required?
Laser hair removal burns brazilian which gives that silky-smooth, hair-free look you desire typically requires a series of sessions. On average, clients in Canada may need anywhere from 6 to 8 sessions, spaced approximately 4-6 weeks apart. However, please note that individual results may vary based on factors such as hair thickness, skin type, and hormonal influences. Rest assured, our highly trained professionals will customize a treatment plan tailored to your specific needs to help you achieve long-lasting results.
What Can I Expect During treatment?
During brazilian laser hair you'll experience minimal discomfort, often described as a warm sensation or slight pinching. The procedure is quick, and most clients can resume their daily activities immediately afterward. After a session, you may notice a mild redness or slight swelling, but these side effects typically subside within a few hours to a day. Results are not immediate, as hair shedding occurs gradually over the following weeks. Patience pays off, as you'll enjoy the benefits of smoother, hair-free skin that requires minimal maintenance, making it a superb choice for busy lifestyles.
Find out more about what to expect before and after the treatment?
Find out more about what to expect before and after the treatment?
Looking for something else?
Let Our Medical Experts Help You.
Frequently Asked Questions
Is Brazilian Laser Hair Removal Suitable for Sensitive Skin?

Yes, Brazilian Laser Hair Removal can be a great option for sensitive skin. Our advanced technology allows us to customize the treatment to minimize discomfort and potential side effects, making it safe and effective for individuals with sensitive skin in Canada.
Can I Get Brazilian Hair Removal During Pregnancy?

While it's generally safe, it's recommended to avoid laser hair removal during pregnancy due to hormonal changes. We suggest waiting until after pregnancy and consulting with your healthcare provider before starting any treatments.
Are There Any Restrictions After a Brazilian Laser Hair Removal Session?

You can typically resume your daily activities after a session, but it's essential to avoid sun exposure and strenuous exercise for a day or two. Our experts in Canada will provide you with detailed post-treatment care instructions to ensure the best results.
Is male Brazilian laser hair removal available?

Yes, we offer brazilian laser hair removal for both men & women clients.
Does Brazilian Laser Hair Removal Hurt?

Most clients in Canada report minimal discomfort during Brazilian Laser Hair Removal. The sensation is often described as a warm feeling or mild pinching. Our technicians will prioritize your comfort and use numbing creams or cooling techniques as needed to make the experience as pleasant as possible.
Can I Shave Between Laser Hair Removal Sessions?

Yes, you can shave between sessions, but avoid other hair removal methods like waxing or plucking. Shaving helps maintain the hair in the follicles for effective laser treatment during subsequent sessions, ensuring the best results.
Explore Laser Hair Removal Treatment Areas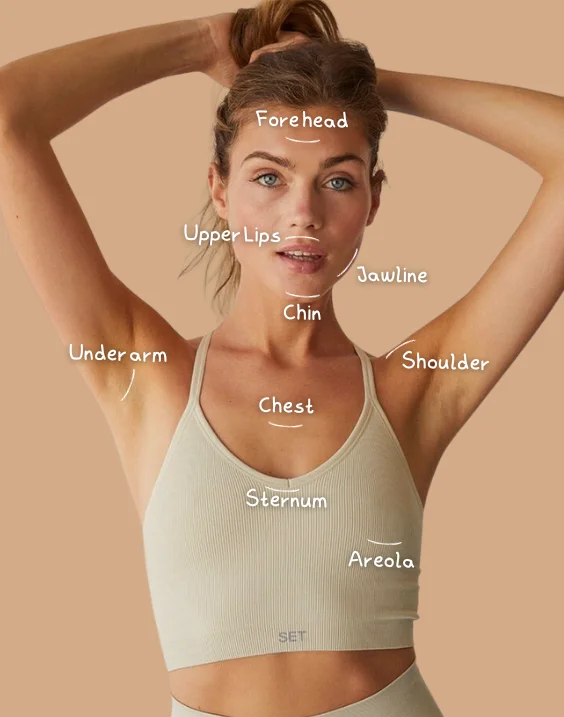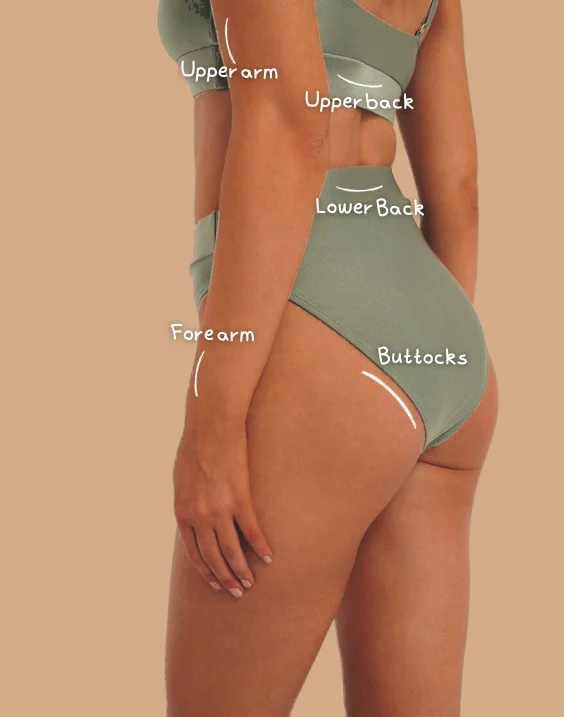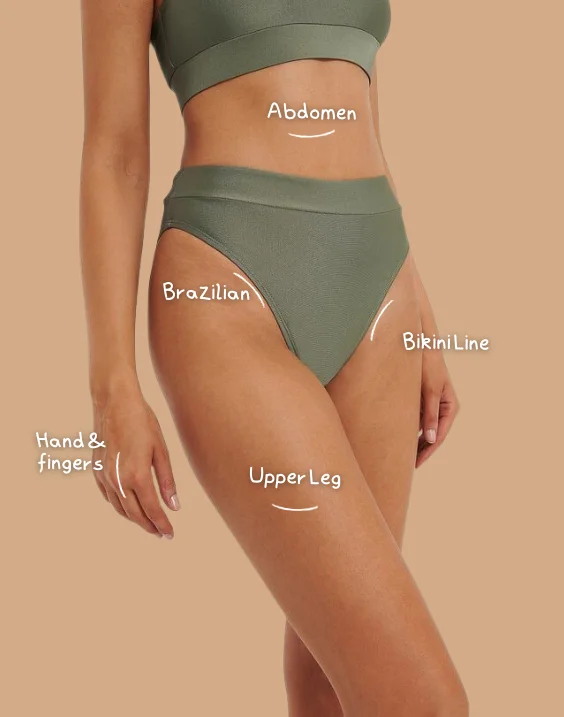 What Our Members Are Saying
Amazing service — my injector was very attentive and knowledgeable. Definitely went over and above to ensure that I was satisfied with results (follow up appointment). I will definitely be making this my regular clinic for Botox and filler treatments.
I have been twice for botox and will keep coming back. The staff is friendly and the treatment is well priced. I have been happy with how the botox has worked. I recommend getting the membership if you want to do multiple treatments.
Lovely knowledgeable fair. The place is very clean. The services are lovely and I like that they give me back ground information about my treatments. The membership is worth every penny.
Brazilian Laser Hair Removal near me