Best Med Spa and Skin Care Clinic
What is Thai Massage, and How Does it Benefit You?
Thai massage, offered at our esteemed medical spa in Canada, is an ancient healing art that combines acupressure, yoga-like stretching, and deep tissue massage techniques. This holistic approach to wellness provides relaxation and numerous benefits, such as improved flexibility, reduced muscle tension, and enhanced energy flow. Our experienced therapists are well-versed in Thai massage, ensuring you experience the full spectrum of benefits. At our medspa, we're dedicated to providing the best massage therapy experience, focusing on Thai massages.

What Are the Key Benefits of Thai Massage?
Thai massage offers many benefits, including stress reduction, pain relief, and improved circulation. It also promotes mental clarity, relaxation, and overall well-being. At our medical spa, we understand the power of Thai massage and its ability to balance the body's energy systems. Our skilled therapists specialize in providing Thai massages, ensuring you reap these advantages while enjoying a tranquil and rejuvenating experience.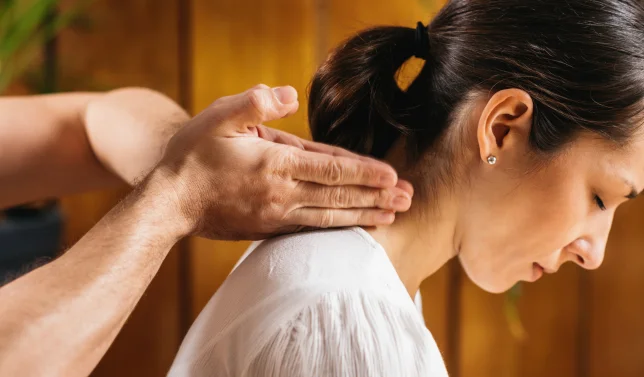 Is Thai Massage Suitable for Everyone?
Thai massage is a versatile therapy suitable for individuals of all ages and backgrounds. Whether you seek relief from muscle tension, flexibility improvement, or simply wish to relax, our Thai massage therapy can be tailored to meet your unique needs. Our experienced therapists will adapt the treatment to accommodate any specific health conditions or concerns, ensuring everyone can enjoy Thai massage's benefits.
How Often Should I Schedule Thai Massage Sessions?
The frequency of your Thai massage sessions can vary based on your personal goals and lifestyle. For general relaxation and stress relief, a monthly session may suffice. However, more frequent appointments may be recommended if you're addressing specific issues or seeking to improve flexibility. Our skilled therapists will work with you to create a customized schedule that aligns with your objectives, ensuring you receive the maximum benefits of Thai massages.
Find out more about what to expect before and after the treatment?

Find out more about what to expect before and after the treatment?
Frequently Asked Questions
Can Thai massage help with posture improvement?

Thai massage techniques can enhance posture by releasing tension and improving muscle flexibility.
Is it necessary to undress completely for a Thai massage session at your center?

You can wear comfortable, loose-fitting clothing during your Thai massage session, ensuring your comfort and modesty are maintained.
Can Thai massage therapy assist in relieving chronic pain?

Thai massage can effectively relieve chronic pain by addressing muscle tension and improving blood circulation.
Are there any age restrictions for receiving Thai massage?

There are typically no age restrictions; Thai massage is suitable for individuals of all ages seeking relaxation and therapeutic benefits.
Can I request specific focus areas during a Thai massage at your center?

You can certainly request specific areas for our therapists to focus on during your Thai massage session. We tailor each treatment to address your individual needs and concerns.
Is Thai massage beneficial for athletes?

Thai massage can benefit athletes as it aids in muscle recovery, flexibility improvement, and overall performance enhancement, making it an excellent choice for active individuals in Canada.
Explore Massages Treatment Areas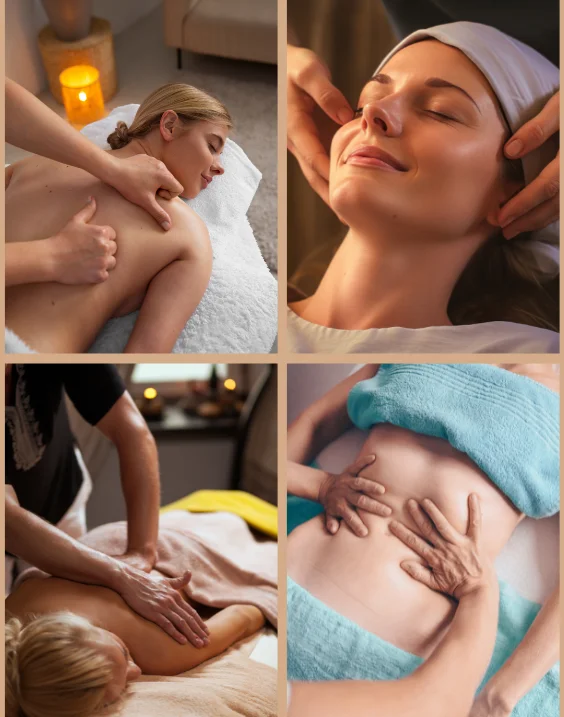 Looking for something else?
Let Our Medical Experts Help You.
What Our Members Are Saying
Amazing service — my injector was very attentive and knowledgeable. Definitely went over and above to ensure that I was satisfied with results (follow up appointment). I will definitely be making this my regular clinic for Botox and filler treatments.
I have been twice for botox and will keep coming back. The staff is friendly and the treatment is well priced. I have been happy with how the botox has worked. I recommend getting the membership if you want to do multiple treatments.
Lovely knowledgeable fair. The place is very clean. The services are lovely and I like that they give me back ground information about my treatments. The membership is worth every penny.