to a World of Beauty and Confidence
Tattoo removal is a procedure for removing not wanted tattoos from your skin. And in recent years, it has grown in popularity because of advances that have made it far easier and less painful than before. This has meant that the Tattoo Removal Switch has become one of the most successful and effective tattoo removal methods available for you to get another chance at moving forward in cities like Edmonton and Calgary.
How Does Tattoo Removal Switch Work?
The Tattoo Removal Switch is a cutting-edge laser technology that focuses on tattoo ink. It uses high-energy laser light to break down your tattoo color into smaller particles in short bursts. Then, your body takes over and in some time, these fragments are naturally removed. This method allows for efficient tattoo fading or removal so that you may get a chance to move on from memories that may not be wanted now!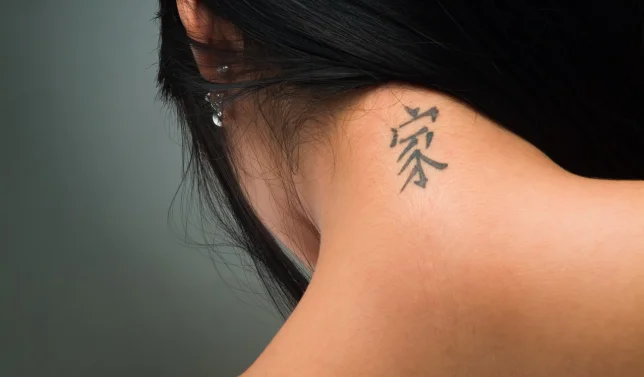 It all begins with a consultation with our experts to assess your tattoo and discuss your goals so that we may create a customized plan for you. Then, the Tattoo Removal Switch will be used during the session to target the ink particles; this laser will be set to the ink colors in your tattoo. But do not worry! A cooling system will also be used during the session to minimize any discomfort. However, how many sessions it takes for your tattoo to effectively fade will differ for each client.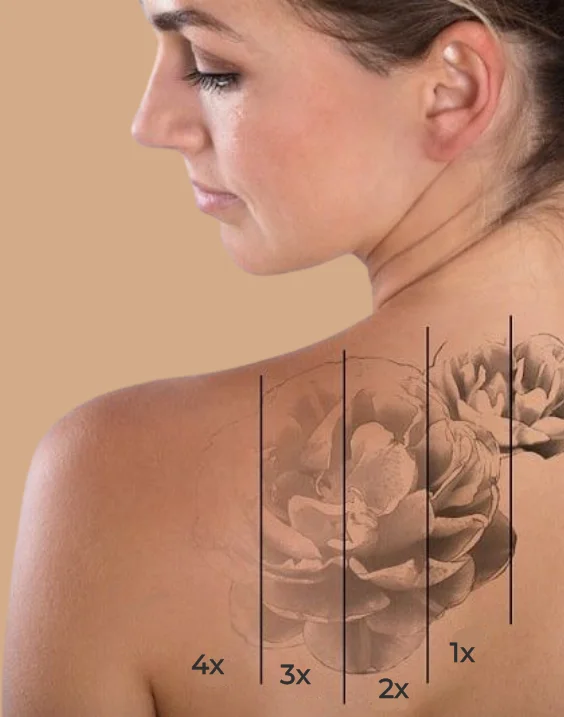 Am I A Suitable Candidate For Tattoo Removal?
Tattoo removal is generally appropriate for a great deal of people. However, there are some boxes candidates may need to check to begin their tattoo removal journey. These include factors like their skin type, tattoo size, ink color, and overall health. So, of course, a consultation with our tattoo removal experts in Ottawa, Toronto, and Vancouver will be beneficial.
Is Tattoo Removal Safe Or Painful?
When performed by our trained and experienced specialists, tattoo removal is considered safe. The level of pain differs from person to person and is affected by factors such as the size, location, and pain tolerance. But, the majority of patients compare the sensation to their initial tattooing sessions. Still, to ease pain, topical numbing creams or local anesthesia could be used; once it has been discussed with your doctor.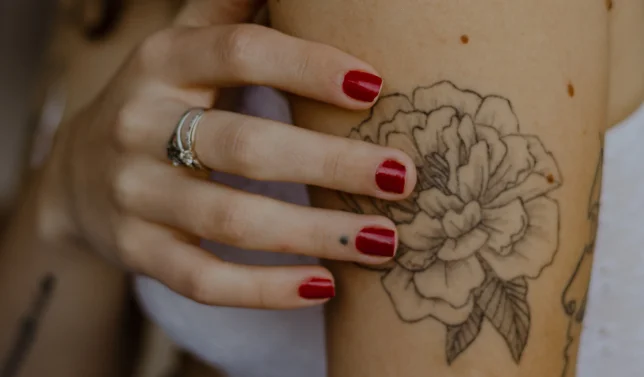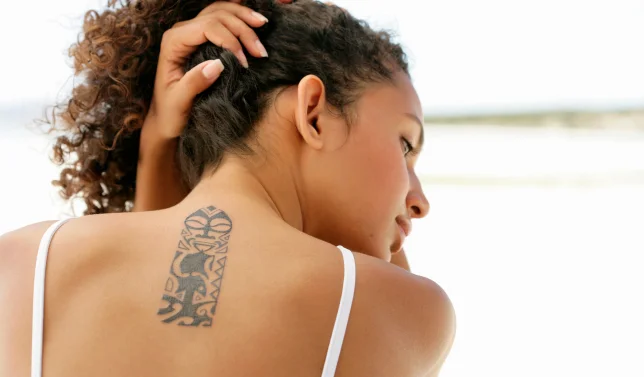 How Can I Prepare For My Tattoo Removal Session?
It is very important you drink plenty of water before your session to allow your body to efficiently eliminate the divided ink particles. Also, to avoid issues, protect your skin from direct sunlight before and after treatments, in cities like Montreal and St. Catharines. And, please, discuss any medications you are taking with our experts, as some may need to be changed after or before the treatment begins!
You may experience some swelling, redness, and mild discomfort after your tattoo removal session- like a sunburn. That means it is highly recommended for you to follow the practitioner's after-treatment care instructions. If that is done effectively then, most clients resume their normal activities almost immediately after treatment!
How Long Do The Results Last?
That depends largely on different factors such as the size, color, and number of sessions required for your satisfactory tattoo removal to be complete. However, in many cases, the results are then permanent with little need for further check-ups.
Find out more about what to expect before and after the treatment?

Find out more about what to expect before and after the treatment?
Choosing the right tattoo removal service provider is critical for a comfortable and effective result. Throughout the process, our team values your satisfaction and provides state-of-the-art care before and after your sessions are completed so that you may gain your desired results and renewed confidence, whether you're in Edmonton, Calgary or other Canadian cities.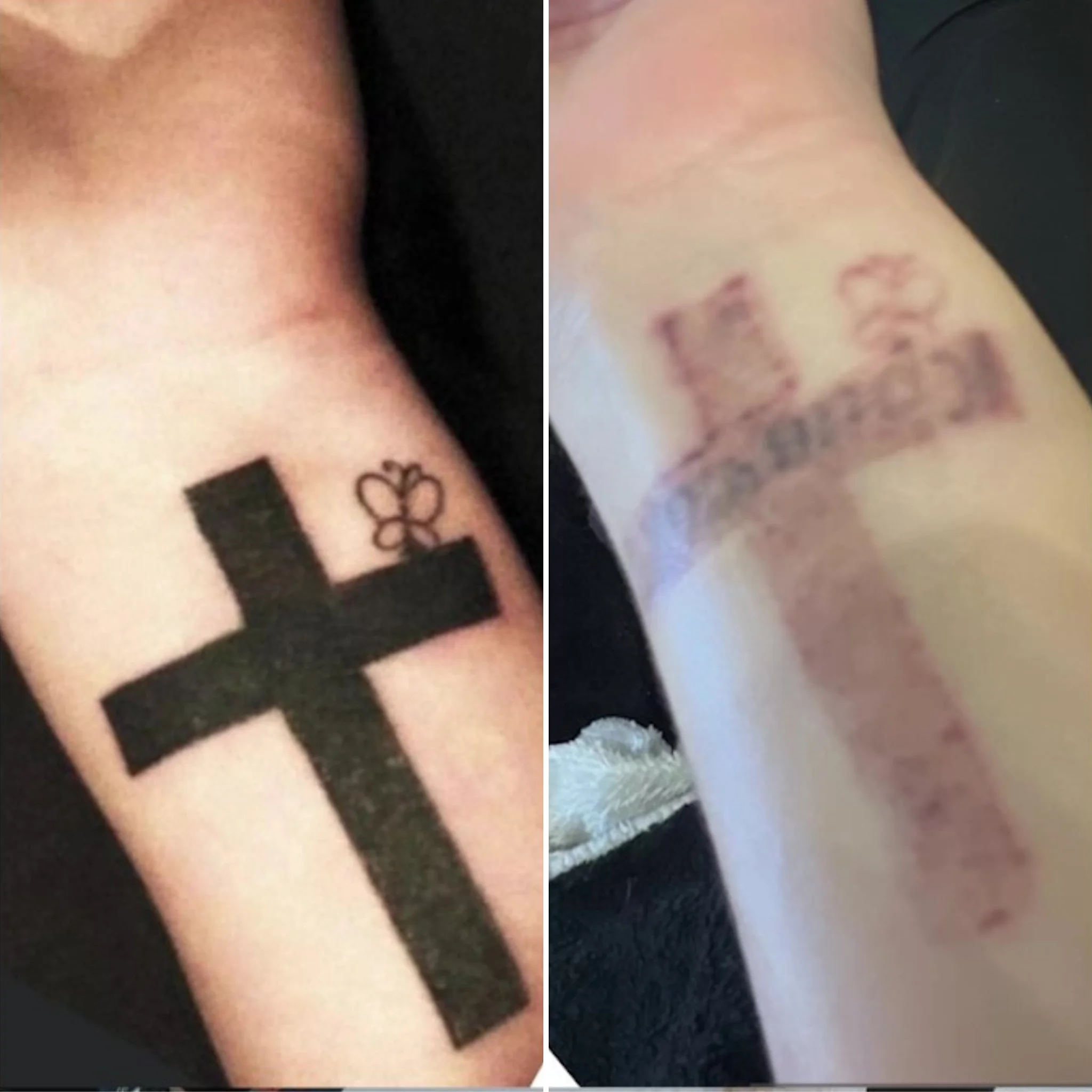 Looking for something else?
Let Our Medical Experts Help You.
What Our Members Are Saying
Amazing service — my injector was very attentive and knowledgeable. Definitely went over and above to ensure that I was satisfied with results (follow up appointment). I will definitely be making this my regular clinic for Botox and filler treatments.
I have been twice for botox and will keep coming back. The staff is friendly and the treatment is well priced. I have been happy with how the botox has worked. I recommend getting the membership if you want to do multiple treatments.
Lovely knowledgeable fair. The place is very clean. The services are lovely and I like that they give me back ground information about my treatments. The membership is worth every penny.
Frequently Asked Questions
When will I see results after a Tattoo Removal session?

The time it takes for visible results to appear following a tattoo removal session differs for each client. However, changes should be noticeable in a few weeks- with a complete removal usually taking a series of sessions between 6-8 weeks. It goes without saying then: Patience is key to gaining your desired level of tattoo fading or removal.
Are there any restrictions after getting a Tattoo removed?

Yes! Keep the treated area out of direct sunlight to avoid complications like hyperpigmentation- as much as possible. Also, skip tense physical activity for a few days to allow your skin a rest and to not get dehydrated. And, to avoid infection, follow your practitioner's instructions for taking care of the treated area; such as applying their recommended ointments to help in your healing process!
How much does a Tattoo Removal cost?

Costs vary depending on factors such as tattoo size, color, level of detail, and the number of sessions needed.
How long does a Tattoo Removal session take?

A session can last anywhere from 15 minutes to an hour which may also factor into the end cost that can be discussed with our experts in the beginning to make sure you have a strong plan going forward!
Are there any alternatives for getting Tattoos removed?

Yes, some clients choose surgical options for their tattoo removal which may be more beneficial for small tattoos. Others can also choose chemical peels which involves using an exfoliant on the tattooed area.
Can I combine Tattoo Removal with other cosmetic procedures?

Yes! Tattoo Removal is often combined with other procedures like Dermal Fillers; if your tattoo is in an area that may benefit from a lift as well. Also, skin refreshing treatments can be combined when tattoos are removed to give the overall skin an improved texture.
Tattoo Removal Toronto near me