Best Med Spa and Skin Care Clinic
Dermal Filler – Sunken Temples
What are Sunken temples dermal fillers?
Sunken temples dermal fillers are injectable therapies that restore size and contour to the temples by using specialized dermal fillers. The temples may lose fat and collagen over time, giving them a sunken appearance. These fillers add amount to this area, improving the face's overall balance and symmetry.

How do Sunken temples dermal fillers work?
Dermal fillers for sunken temples are typically made of hyaluronic acid, an acid found in the skin that offers hydration and volume. They restore lost volume and stimulate the creation of collagen when injected into the temples. This not only restores a feeling fuller and more youthful appearance, but it also improves the texture and elasticity of the skin.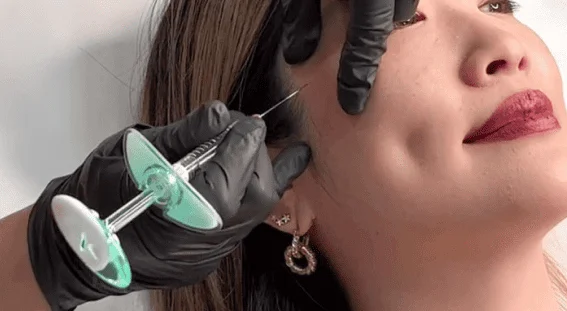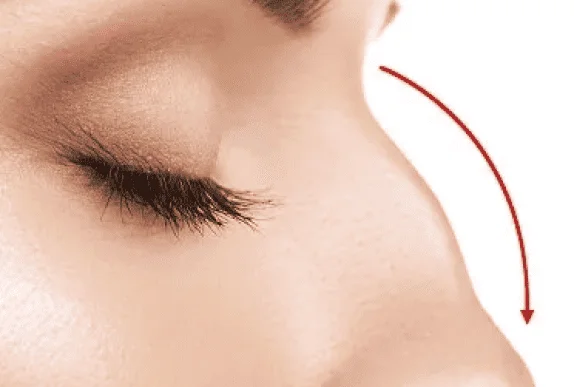 Are Sunken temples dermal fillers Safe?
Sunken temple dermal fillers are considered safe when injected by a skilled and experienced medical professional. This type of filler has a proven safety record. However, as with any aesthetic procedure, some risks may exist, such as swelling, bruising, or infection. These effects are usually short-term and controllable.
How Long do results from Sunken temples dermal fillers last?
The duration of results varies from person to person, but in general, the impact of Sunken temple dermal fillers can last from 9 months to 2 years. The filler is gradually metabolized by the body over time. However, to keep the desired appearance, maintenance treatments may be required.
Are the results of Sunken temples dermal fillers reversible?
Yes, one of the benefits of hyaluronic acid fillers for the temples is that their impacts are reversible. But, if you are dissatisfied with the end result or encounter any complications, an enzyme may be injected to dissolve the treatment.
Is the Procedure Painful?
Most patients report that the treatment is relatively painless. Sunken temple dermal fillers frequently include a numbing agent (lidocaine) to improve patient comfort during the treatment. Patients have reported feeling a slight discomfort, such as a pinching sensation or stress, which is usually tolerable.
Find out more about what to expect before and after the treatment?
Looking for something else?
Let Our Medical Experts Help You.
Frequently Asked Questions
What are common side-effects?

These may include brief swelling, bruising, redness, or softness at the injection sites. However, these unwanted effects are usually minor and disappear within a few days to a week. Your physician can advise you on how to deal with these side effects.
Am I a Suitable Candidate?

If you are bothered by sunken temples or want to increase volume in this area, you may be an ideal candidate for Sunken temples dermal fillers. The right candidates are in generally good health, have realistic goals, and are looking for an alternative method to improve facial treatment balance and symmetry. However, a consultation with our qualified experts is recommended.
What is Recovery like for Sunken temples dermal fillers?

Sunken temple dermal fillers typically have a short recovery period. Most people are able to resume their normal activities immediately following the procedure. However, you may experience some minor swelling or bruising on the treated site- though this can be easily concealed with makeup until fully recovered.
How much do Sunken temples dermal fillers Cost in Canada?

The cost varies in Canada depending on factors like the type of filler used, the detailed nature of the procedure, and the physician's experience. However, prices for treatment sessions range from $500 to $1,500 on average. Although, it is highly advisable to consult a qualified healthcare provider for an accurate estimate and to discuss your specific needs.
Are there any Restrictions after getting Sunken temples dermal fillers?

To ensure proper filler placement, avoid pushing on or massaging the treated region for a few days after your session. Also, avoid wearing tight headbands or hats that may put pressure on the temples. And, most importantly, sun protection is critical for preventing UV damage to the skin after treatment.
What is the Preparation for the Procedure like?

Preparation begins with a consultation with one of our experts- your provider will then assess whether you're suitable for the procedure, discuss your goals, and explain the procedure during this consultation. It is, of course, vital to arrive at the procedure with a clean, makeup-free face.
Explore Dermal Filler Treatment Areas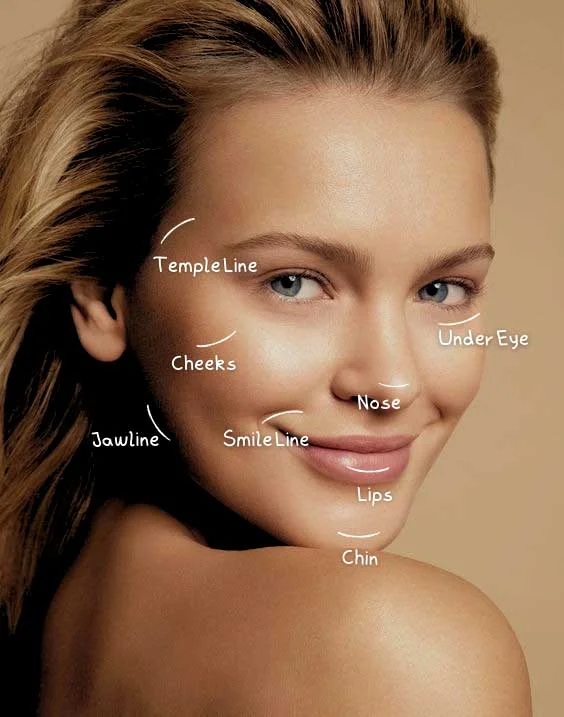 What Our Members Are Saying
Amazing service — my injector was very attentive and knowledgeable. Definitely went over and above to ensure that I was satisfied with results (follow up appointment). I will definitely be making this my regular clinic for Botox and filler treatments.
I have been twice for botox and will keep coming back. The staff is friendly and the treatment is well priced. I have been happy with how the botox has worked. I recommend getting the membership if you want to do multiple treatments.
Lovely knowledgeable fair. The place is very clean. The services are lovely and I like that they give me back ground information about my treatments. The membership is worth every penny.
Dermal Filler – Sunken Temples near me