Best Med Spa and Skin Care Clinic
Snatched Jawline Thread Lift
What Is Jawline Thread lift?
A jawline thread lift is a cutting-edge non-surgical procedure meticulously designed to rejuvenate and redefine the jawline, granting you a more youthful and sculpted appearance. Our 3D Lifestyle jawline thread lift involves the strategic placement of biocompatible threads beneath the skin's surface, which uplift and tighten sagging skin, restoring contours and providing a natural lift. This procedure is expertly tailored to enhance your facial features, ensuring a harmonious and balanced aesthetic.

How does the treatment work?
Our thread lift for jawline everages the power of advanced thread technology. Tiny threads, equipped with small barbs, are gently inserted beneath the skin. These threads, composed of safe, biocompatible material, interact with your body's tissues, stimulating collagen production. This dual-action process initiates a natural tightening and lifting effect, effectively eradicating sagging skin. The threads dissolve over time, leaving behind a revitalized and sculpted jawline that exudes a youthful allure.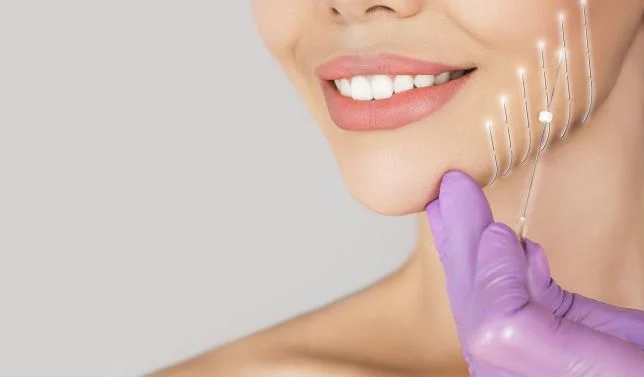 At 3D Lifestyle, safety is our utmost priority. Our thread jawline lift is a meticulously crafted procedure performed by our skilled professionals who are well-versed in the latest techniques. We exclusively employ FDA-approved threads and adhere to the highest industry standards. This ensures that the treatment is not only effective but also safe, with minimal risk of complications. Rest assured, you're in expert hands, and we're committed to providing you with a safe and comfortable experience.
Am I a Suitable Candidate?
Our jawline thread lift is suitable for individuals seeking a non-invasive solution to address sagging skin along the jawline. If you've noticed a loss of definition and contour in this area, you're likely an excellent candidate. During your consultation for thread lift for jawline, our expert practitioners will conduct a thorough assessment to determine if this treatment aligns with your aesthetic goals. Our personalized approach ensures that each candidate receives a tailored plan designed to achieve the best results possible.
How Can I Prepare for My Treatment?
Preparing for your jawline thread lift is a straightforward process. We recommend avoiding blood-thinning medications and supplements for a specified period before the procedure, as this helps minimize any potential bruising. It's advisable to arrive with clean, makeup-free skin, and wearing loose, comfortable clothing will ensure maximum comfort during the treatment. Our team will provide you with detailed pre-treatment instructions, ensuring you're well-prepared and at ease on the day of your session for thread jawline lift.
Find out more about what to expect before and after the treatment?

Find out more about what to expect before and after the treatment?
Looking for something else?
Let Our Medical Experts Help You.
Frequently Asked Questions
How long does the jawline thread lift procedure take?

The procedure typically takes around 60 to 90 minutes, providing a convenient and time-efficient option for enhancing your jawline's appearance.
What is the recovery time after a jawline thread lift?

Recovery time is minimal for jawline thread lift, with most individuals returning to their regular activities within a day or two. Some mild swelling or bruising may occur but subsides quickly.
How long do the results of a jawline thread lift last?

The results are long-lasting, with effects typically lasting up to 1-2 years. Maintenance sessions can be scheduled to prolong the benefits.
Are there any potential side effects of a jawline thread lift?

Minor side effects such as swelling, bruising, or tenderness may occur but are temporary and resolve quickly. Our expert practitioners take every precaution to minimize any potential discomfort.
Can I combine a jawline thread lift with other treatments?

Absolutely, a jawline thread lift can be combined with other non-surgical treatments to achieve comprehensive facial rejuvenation. Our expert team will create a tailored plan to address your specific aesthetic goals.
Explore Thread Lift Treatment Areas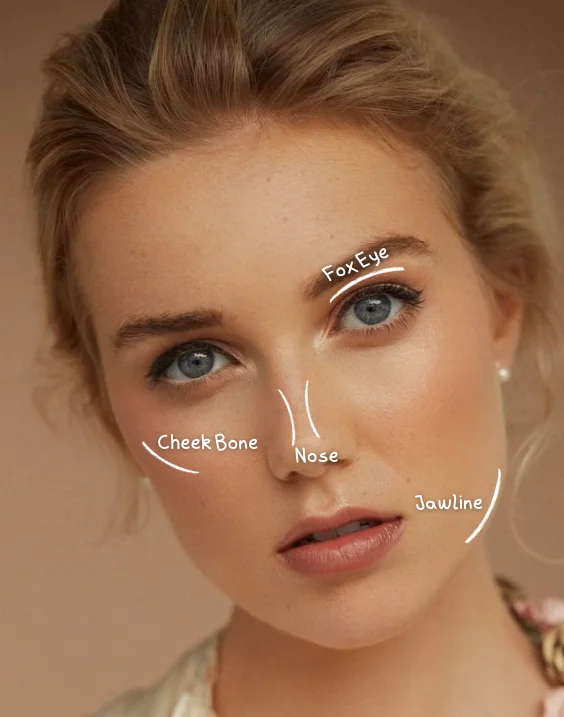 What Our Members Are Saying
Amazing service — my injector was very attentive and knowledgeable. Definitely went over and above to ensure that I was satisfied with results (follow up appointment). I will definitely be making this my regular clinic for Botox and filler treatments.
I have been twice for botox and will keep coming back. The staff is friendly and the treatment is well priced. I have been happy with how the botox has worked. I recommend getting the membership if you want to do multiple treatments.
Lovely knowledgeable fair. The place is very clean. The services are lovely and I like that they give me back ground information about my treatments. The membership is worth every penny.
Snatched Jawline Thread Lift near me