Best Med Spa and Skin Care Clinic
NCTF Skin Booster – Various Purposes
What is NCTF SKIN Booster?
NCTF SKIN Booster is a revolutionary skincare treatment that combines science and luxury to rejuvenate your skin. Through a minimally invasive procedure, NCTF is gently injected into your skin, replenishing its vitality and promoting cell regeneration. This treatment restores your skin's elasticity, diminishes fine lines, and improves overall texture, giving you a luminous complexion.

What are the key ingredients in NCTF SKIN Booster?
NCTF SKIN Booster's success is grounded in its exceptional ingredients. This innovative formula features a rich blend of hyaluronic acid, vitamins (A, B, C, and E), amino acids, coenzymes, and minerals. Hyaluronic acid, known for its superb hydration abilities, binds moisture to your skin, plumping it up and reducing wrinkles. Vitamins and amino acids promote collagen and elastin production, essential for maintaining skin firmness. Coenzymes and minerals revitalize and energize your cells, leading to a more youthful appearance.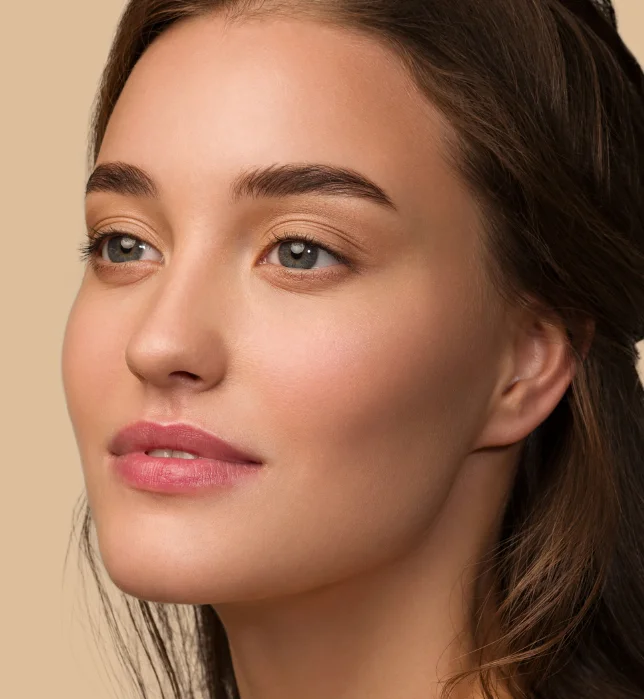 Where can NCTF SKIN Booster be applied?
NCTF SKIN Booster is a versatile treatment suitable for multiple areas. It works wonders on the face, including the delicate eye and lip contours, by reducing crow's feet and smile lines. Additionally, it's effective for rejuvenating the neck, decolletage, and the back of your hands, addressing signs of aging in these often-neglected areas. Whether you want to enhance your facial features or rejuvenate your skin on various body parts, NCTF SKIN Booster provides remarkable results.
Science behind NCTF SKIN Booster's effectiveness
The science behind NCTF SKIN Booster lies in its ability to target the root causes of skin aging. As we age, our skin naturally loses hyaluronic acid and collagen, leading to wrinkles and sagging. NCTF combats this by delivering a precise blend of ingredients directly into the skin through o-injections. This promotes hydration, boosts collagen production, and stimulates cellular activity. The result? Firmer, smoother, and more youthful-looking skin. NCTF SKIN Booster's scientific approach ensures long-lasting and natural results.
What is the application process for NCTF SKIN Booster?
The application of NCTF SKIN Booster is a straightforward and virtually painless procedure. Our experienced practitioners will cleanse the treatment area and apply a topical numbing cream for your comfort. Using fine needles, they will carefully administer the NCTF solution into the targeted areas, ensuring an even distribution. The treatment typically takes about 30 minutes, and you can return to your daily activities immediately afterward. Results are noticeable within days, and a series of sessions may be recommended for optimal outcomes. Say hello to radiant, youthful skin with NCTF SKIN Booster!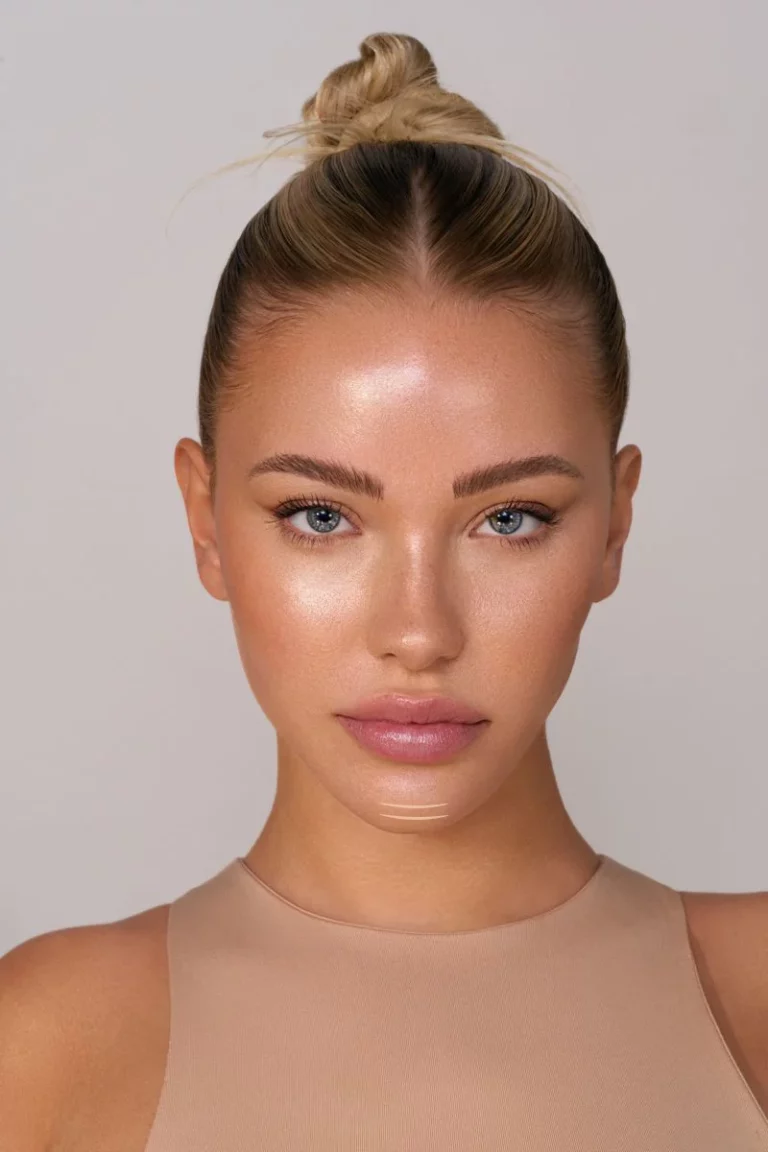 Find out more about what to expect before and after the treatment?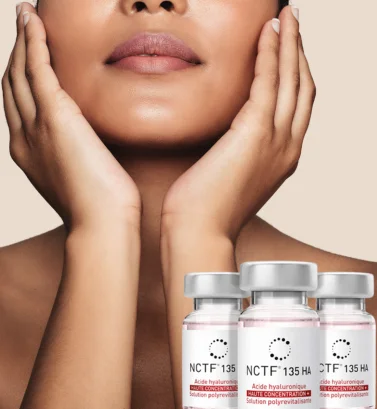 NCTF Skin Booster is a powerful blend of essential nutrients and hyaluronic acid that rejuvenates and revitalizes your skin from within. With this promotion, you can experience the magic of NCTF at an exclusive offer. It's a safe and effective way to achieve a radiant complexion, boost your skin's natural vibrancy, and restore your youthful glow.
Frequently Asked Questions
. Is NCTF SKIN Booster suitable for all skin types?

Yes, NCTF SKIN Booster is suitable for all skin types, providing remarkable results for anyone looking to rejuvenate and revitalize their skin.
How long do the results of NCTF SKIN Booster last?

The results of NCTF SKIN Booster can last up to several months, with many clients experiencing improvements in skin texture and appearance for six months or more.
Is there any downtime after an NCTF SKIN Booster treatment?

There is minimal downtime associated with NCTF SKIN Booster. You may experience mild swelling or redness for a day or two, but it is generally well-tolerated, allowing you to resume your daily activities immediately.
How many sessions of NCTF SKIN Booster are recommended for optimal results?ed?

The recommended number of sessions varies depending on individual needs, but a series of three to four treatments spaced a few weeks apart is often recommended to achieve the best results.
Are there any side effects associated with NCTF SKIN Booster?

Side effects are rare, but some clients may experience mild bruising, swelling, or redness at the injection sites, which typically resolve quickly.
Can NCTF SKIN Booster be combined with other aesthetic treatments?

Yes, NCTF SKIN Booster can be combined with other treatments to enhance overall results. Your practitioner can discuss personalized treatment plans to address your specific skincare goals.
Explore NCTF Skin Booster Treatment Areas
Looking for something else?
Let Our Medical Experts Help You.
What Our Members Are Saying
Amazing service — my injector was very attentive and knowledgeable. Definitely went over and above to ensure that I was satisfied with results (follow up appointment). I will definitely be making this my regular clinic for Botox and filler treatments.
I have been twice for botox and will keep coming back. The staff is friendly and the treatment is well priced. I have been happy with how the botox has worked. I recommend getting the membership if you want to do multiple treatments.
Lovely knowledgeable fair. The place is very clean. The services are lovely and I like that they give me back ground information about my treatments. The membership is worth every penny.
NCTF Skin Booster – Various Purposes near me