Best Med Spa and Skin Care Clinic
Hot And Therapeutic 3D Stone Massage
What is a Hot Stone Massage?
A Hot Stone Massage at 3D Lifestyle is a wonderfully soothing experience. Our highly trained therapists use smooth, heated stones to enhance your massage. These heated stones are gently placed on specific areas of your body and also used in the massage strokes. They create a warm and comforting sensation that helps you relax deeply, releasing tension and promoting overall well-being.

What Are the Benefits of a Hot Stone Massage?
The benefits of a Hot Stone Massage are remarkable. It's like a warm embrace for your body and soul. The heat from the stones improves blood flow, which not only eases muscle tension but also brings about a profound sense of relaxation. You'll notice improved flexibility, relief from chronic discomfort, and an overall sense of rejuvenation. It's like a reset button for your body, leaving you feeling positively refreshed.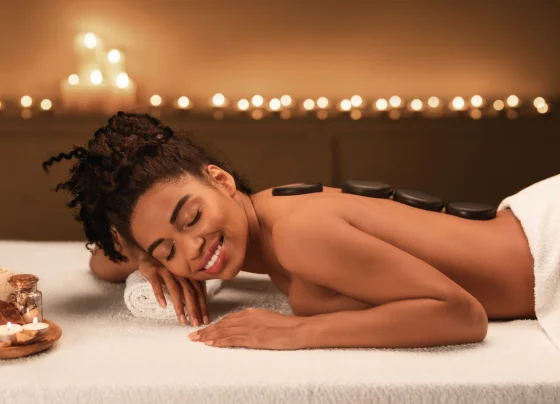 Are Hot Stone Massages Safe?
Absolutely! Your safety and comfort are our top priorities at 3D Lifestyle. Our skilled therapists are experts in handling the heated stones and ensuring a secure, positive experience throughout your session. You can relax with complete peace of mind.
How Long Does a Hot Stone Massage Session Last?
A Hot Stone Massage session at 3D Lifestyle typically lasts for a blissful 60 to 90 minutes. During this time, our therapists combine the therapeutic warmth of the stones with their expert massage techniques, creating a comprehensive and deeply relaxing experience. It's your dedicated time to unwind and recharge.
Who Can Benefit from a Hot Stone Massage?
Hot Stone Massages are perfect for anyone seeking relaxation, relief from muscle tension, or a profound sense of well-being. They're particularly effective for addressing chronic pain and stress. Whether you're looking for an escape from the daily grind or a luxurious spa experience, our dedicated therapists at 3D Lifestyle are here to customize your Hot Stone Massage to your unique needs, leaving you feeling revitalized and ready to conquer the world.
Find out more about what to expect before and after the treatment?

Find out more about what to expect before and after the treatment?
Frequently Asked Questions
What Should I Wear During a Hot Stone Massage?

You should wear comfortable clothing or just your undergarments, whichever makes you feel most relaxed. Our therapists ensure your modesty is always respected.
Can I Request a Customized Hot Stone Massage?

Absolutely, we love customizing experiences. Feel free to talk to our therapists about your preferences, such as pressure level or specific areas of focus, to make the massage perfect for you.
Will the Heated Stones Burn My Skin?

No worries at all! Our therapists are experts at temperature control. The stones are warm, not hot enough to burn your skin, ensuring your comfort and safety.
Can I Get a Hot Stone Massage If I'm Pregnant?

Yes, it's safe for most pregnant individuals. However, it's essential to let our therapists know about your pregnancy so they can adapt the massage to your needs.
Are There Any Aftercare Recommendations Following a Hot Stone Massage?

We recommend drinking plenty of water to stay hydrated and continuing to relax after your massage. Avoid strenuous activities immediately afterward to prolong the feeling of tranquility.
What If I'm New to Massages? Can I Still Get a Hot Stone Massage?

Of course! A Hot Stone Massage is an excellent choice for beginners. It's soothing, gentle, and our therapists will guide you through the process to ensure you have a positive experience.
Explore Massages Treatment Areas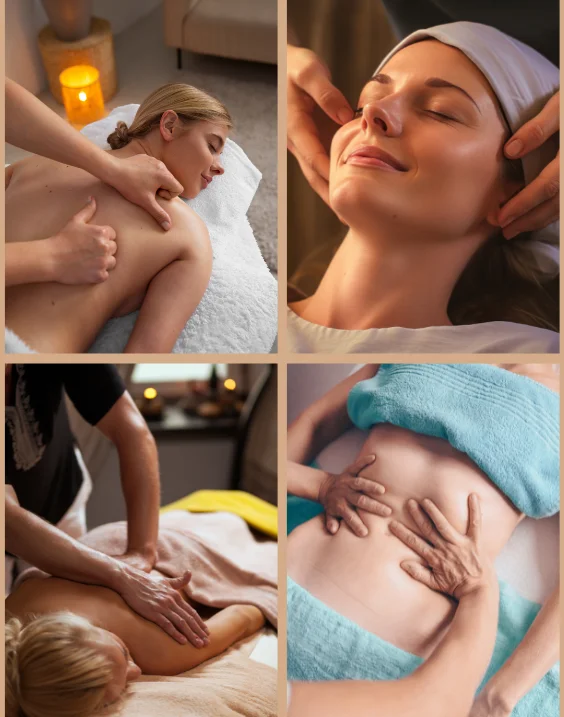 Looking for something else?
Let Our Medical Experts Help You.
What Our Members Are Saying
Amazing service — my injector was very attentive and knowledgeable. Definitely went over and above to ensure that I was satisfied with results (follow up appointment). I will definitely be making this my regular clinic for Botox and filler treatments.
I have been twice for botox and will keep coming back. The staff is friendly and the treatment is well priced. I have been happy with how the botox has worked. I recommend getting the membership if you want to do multiple treatments.
Lovely knowledgeable fair. The place is very clean. The services are lovely and I like that they give me back ground information about my treatments. The membership is worth every penny.
Hot And Therapeutic 3D Stone Massage near me