Best Med Spa and Skin Care Clinic
Dermal Filler – Facial Volumizing – Spectra (Sagging Chin & Jowls)
What is Dermal Filler for Facial Volumizing?
It is a non-surgical aesthetic procedure used to restore facial volume and fullness. Dermal fillers, such as hyaluronic acid or collagen, are injected beneath the top layer of the skin to replenish lost volume, sculpt facial contours, and provide a more youthful appearance.

How does Facial Volumizing work?
Dermal fillers are strategically placed on the face to create volume. Our skilled practitioners then inject the filler into your desired areas of the face that may have lost volume due to aging or other factors during the procedure. This procedure adds plumpness to the tissue, fills in lines and hollows, and boosts facial contours, resulting in a refreshed and revitalized appearance that will leave you radiant as you continue your day-to-day life!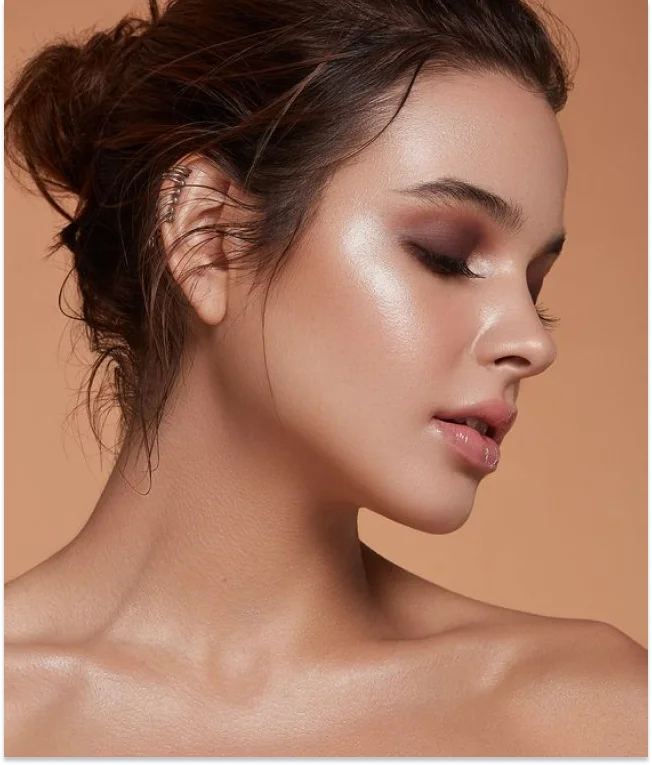 Are Facial Volume fillers Safe?
When performed by one of our highly qualified and devoted professionals, facial volumizing with dermal fillers has been regarded as completely safe. This is also because the fillers used in the procedure are compatible with the body and well tolerated by the majority of people. Complications are uncommon, but it is critical to follow through with our recommended guidelines that will be disclosed at your required personal consultation session.
How Long do results from Facial Volumizing last?
The duration of the results can depend on factors such as the filler type selected, individual metabolism, and treatment area. However, results can last anywhere from 6 months to 2 years on average. Although, to maintain your desired volume and appearance, maintenance treatments may be advised by your practitioner so that you can retain the rejuvenated you are aiming for!
Is the Procedure Painful?
The majority of people find the facial volumizing procedure to be fairly pain-free. Injection needles are typically small, and some fillers contain a local anesthetic to reduce discomfort. Also, your practitioner may use numbing cream or ice prior to the procedure to increase your comfort as that is their number one priority during this journey so that you may gain your desired results!
Find out more about what to expect before and after the treatment?
Looking for something else?
Let Our Medical Experts Help You.
Frequently Asked Questions
What are common side-effects?

Short-term swelling, redness, bruises, or mild softness at the injection sites are common side effects of facial volumizing. These side effects usually go away after a few days.
Am I a Suitable Candidate?

Facial volumizing is appropriate for people who want to restore lost volume, address wrinkles, and improve facial contours. However, a consultation with our practitioner will help you determine if this treatment is right for you.
What is Recovery like for Facial Volumizing?

In general, recovery is simple. You may experience some swelling and bruising following the procedure, which can be treated with ice packs and over-the-counter pain medication. But most people are able to resume regular tasks within a few days.
Are there any Restrictions after getting Facial Volumizing?

To reduce the risk of swelling or bruising, your doctor may advise you to steer clear of strenuous exercise, excessive heat exposure, and particular medicines for a few days after treatment. This will be to ensure the longevity of your results!
What is the Preparation for the Procedure like?

Typically, preparation will include meeting with your chosen expert to discuss your needs, your goals, and any concerns which may be relevant to the procedure. From there, your practitioner will create a personalized plan to gain your desired facial contour and volume.
Explore Dermal Filler Treatment Areas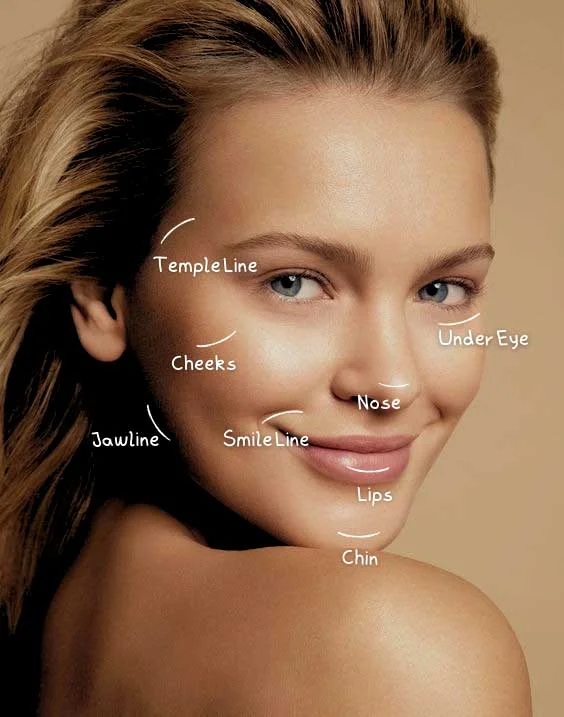 What Our Members Are Saying
Amazing service — my injector was very attentive and knowledgeable. Definitely went over and above to ensure that I was satisfied with results (follow up appointment). I will definitely be making this my regular clinic for Botox and filler treatments.
I have been twice for botox and will keep coming back. The staff is friendly and the treatment is well priced. I have been happy with how the botox has worked. I recommend getting the membership if you want to do multiple treatments.
Lovely knowledgeable fair. The place is very clean. The services are lovely and I like that they give me back ground information about my treatments. The membership is worth every penny.
Dermal Filler- Facial Volumizing – Spectra (Sagging Chin & Jowls) near me