Best Med Spa and Skin Care Clinic
Dermaplaning is a skincare treatment that involves using a small, sterile blade to gently scrape away dead skin cells and fine facial hair (commonly known as "peach fuzz"). This process helps to exfoliate your skin, leaving it incredibly smooth and glowing. It's like giving your skin a fresh start, and it's non-invasive.

Is Dermaplaning Safe for My Skin?
Dermaplaning is generally safe for most skin types, including sensitive skin. However, it's essential to have it done by our trained professionals as they will ensure that the procedure is performed correctly and safely. While there can be some mild redness afterward, there are no side effects.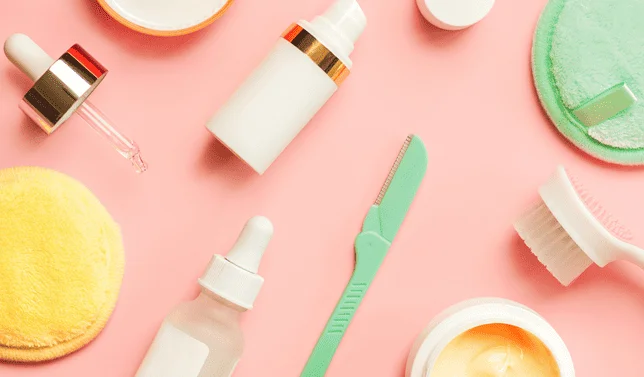 What Are the Benefits of Dermaplaning?
Dermaplaning offers several benefits: Smoother Skin: It removes the layer of dead skin cells and peach fuzz, leaving your skin incredibly smooth. Enhanced Radiance: Your complexion looks brighter and more revitalized. Fine Line Reduction: Dermaplaning can help reduce the appearance of fine lines and wrinkles. Better Product Absorption: After dermaplaning, skincare products can penetrate your skin more effectively, maximizing their benefits.
Is Dermaplaning same as other Exfoliating Treatments?
Dermaplaning is distinct from other treatments like microdermabrasion or chemical peels. While these treatments also exfoliate the skin, dermaplaning uses a blade for a more precise exfoliation. It's often preferred for its gentleness and suitability for sensitive skin. Unlike some other treatments, dermaplaning doesn't involve chemicals or harsh abrasives.
Find out more about what to expect before and after the treatment?
Looking for something else?
Let Our Medical Experts Help You.
Frequently Asked Questions
Does Dermaplaning Hurt?

No, dermaplaning is generally painless and well-tolerated.
How Long Does a Dermaplaning Session Take?

A typical dermaplaning session lasts around 30 minutes to an hour.
How Often Should I Get Dermaplaning Done?

Most people get dermaplaning done every 3 to 4 weeks for best results.
Can I Wear Makeup After Dermaplaning?

Yes, you can apply makeup immediately after dermaplaning to achieve a smoother finish.
Is Dermaplaning Suitable for Acne-Prone Skin?

Dermaplaning can benefit acne-prone skin by helping to unclog pores and improve skincare product absorption.
Are There Any Side Effects of Dermaplaning?

Mild redness and a slight tingling sensation are common immediately after dermaplaning, but serious side effects are rare.
What Our Members Are Saying
Amazing service — my injector was very attentive and knowledgeable. Definitely went over and above to ensure that I was satisfied with results (follow up appointment). I will definitely be making this my regular clinic for Botox and filler treatments.
I have been twice for botox and will keep coming back. The staff is friendly and the treatment is well priced. I have been happy with how the botox has worked. I recommend getting the membership if you want to do multiple treatments.
Lovely knowledgeable fair. The place is very clean. The services are lovely and I like that they give me back ground information about my treatments. The membership is worth every penny.