Best Med Spa and Skin Care Clinic
Dermal Filler – Chiseled Jawline
What are Dermal Fillers for jawline shaping?
Dermal Filler jawline shaping is a non-surgical procedure that can be used to improve the appearance of your jawline. As we will be injecting a substance, as compared with surgical options involving incisions, provides an easily performed method to achieving a more v-shaped and fitted jawline. It is especially effective for our clients who want a more toned or chiseled jawline to improve their confidence- and, get those results without going under any surgical option.

Dermal fillers' magic lies in their ability to add volume and structure where it is most needed. When injected into the jawline, the filler creates subtle yet noticeable contours, turning a soft or undefined jaw into one that is more defined and youthful-looking. The procedure is quick, painless, and requires little downtime, making it an appealing option for those who want to improve their jawlines without surgery.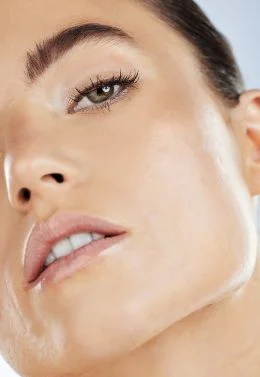 Is Dermal Fillers for jawline shaping permanent?
No, the procedure is only temporary. The effects usually last 3 to 6 months, after which muscle activity gradually returns to normal. You may be recommended follow-up treatments are required to maintain your desired jawline appearance, and the intervals for these will be customized by our experts to match your personal goals.
Is the procedure painful?
Dermal fillers are used to enhance facial features and add volume. The procedure entails injecting a gel-like substance into the skin, and while the thought of needles may be frightening, most patients report only minor discomfort. The numbing cream used prior to the treatment helps to alleviate any discomfort, and the injections are performed quickly and precisely.
How long does it take for Results to show up?
The results of Dermal Fillers jawline shaping are not immediate but will show up within a few days to a week of the treatment. The full impact of muscle relaxation and jawline sculpting is usually visible within a few weeks. However, keep in mind that everybody's responses may vary, so patience is key for you to experience a transformation in your appearance as well as your confidence!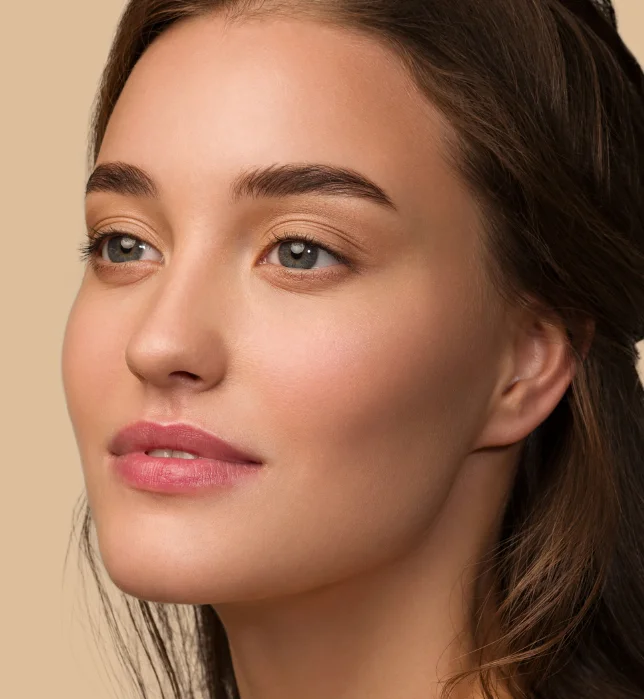 Are there any restrictions after the procedure?
Although the recovery period should be smooth- especially if clients follow the guidelines customized for their care during the consultation- to make sure their results are long lasting, we do recommend that you avoid strenuous exercise for a few days after your procedure. Also, avoid rubbing or pressing the treated area to avoid further irritation.
Find out more about what to expect before and after the treatment?
Looking for something else?
Let Our Medical Experts Help You.
Frequently Asked Questions
What are common side effects?

As with any medical procedure, there is the possibility of side effects, which are usually short-term and mild. Swelling, bruising, or redness at the injection sites are examples of side effects. However, any serious complications with the procedure are rare.
Am I a Suitable Candidate?

Suitable candidates are typically those who desire a more sculpted or V-shaped jawline, have strong jaw muscles that contribute to a square or bulky appearance and are in good health overall and are not pregnant or breastfeeding.
What is Recovery like for getting Dermal Filler for Jawline Shaping?

Each client's recovery process may differ according to the procedure they had gotten. However, what is generally advisable for clients is to refrain from unintended muscle movement, avoid vigorous movement and massaging the treated area during this time.
Can Dermal fillers for Jawline Shaping be combined with other Procedures?

Yes, Dermal Filler jawline shaping can be used with other procedures to achieve a broader facial rejuvenation. These include Botox that can add volume or skin-sculpting procedures to improve overall facial contour are common complementary treatments.
Are there any guideline to follow before getting Dermal Fillers for Jawline Shaping?

Before your session, make sure your practitioner is aware of any medical conditions, allergies, or medicines you are currently taking. Also, to reduce the risk of bruising, your practitioner may advise you to avoid alcohol, aspirin, and blood- thinners in the days leading up to the procedure.
Explore Dermal Filler Treatment Areas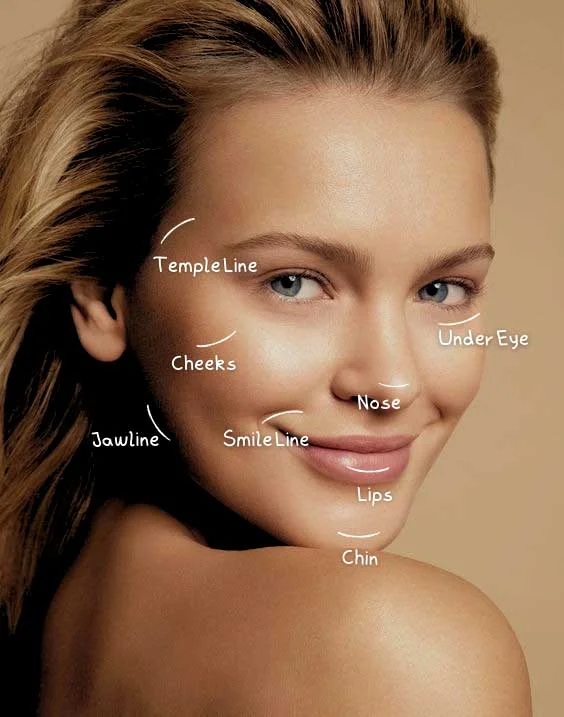 What Our Members Are Saying
Amazing service — my injector was very attentive and knowledgeable. Definitely went over and above to ensure that I was satisfied with results (follow up appointment). I will definitely be making this my regular clinic for Botox and filler treatments.
I have been twice for botox and will keep coming back. The staff is friendly and the treatment is well priced. I have been happy with how the botox has worked. I recommend getting the membership if you want to do multiple treatments.
Lovely knowledgeable fair. The place is very clean. The services are lovely and I like that they give me back ground information about my treatments. The membership is worth every penny.
Dermal Filler – Chiseled Jawline near me