to a World of Beauty and Confidence
Massages are methods of therapy that involve working with the muscles and soft tissues of the body with a variety of hand motions and pressure to rejuvenate your skin's overall appearance and blood flow! So, of course, these techniques can range from light pressure to deep tissue movements which each have its own set of perks.
Massages work by applying pressure to specific muscle groups to relieve tension, improve the flow of blood, and provide relaxation to your mind and body. It is meant to be a purely "Self-care" experience. And that is, of course, accentuated by our highly devoted experts who know that soft tissue techniques can reduce stress, relieve pain, and improve overall well-being as you step back into your daily life.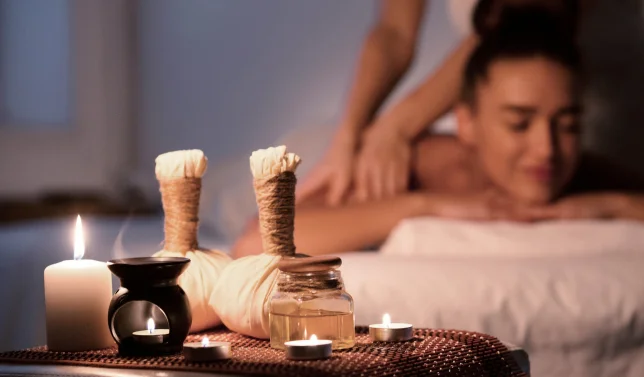 There are many varieties of massages you can benefit from. These include Deep Tissue Massages that target chronic pain and tension by connecting to deeper layers of muscle tissue. And sports massage which are specifically for our athletic clients who may want some help in releasing tension and preventing injury! Also, there are Hot stone Massages that use heated stones to relax muscles and relieve tension. All to say that our professionals are ready to provide you with an experience that is best suited for your specific needs, whether you're seeking a deep tissue massage near you or a Thai Massage.
Explore Massages Treatment Areas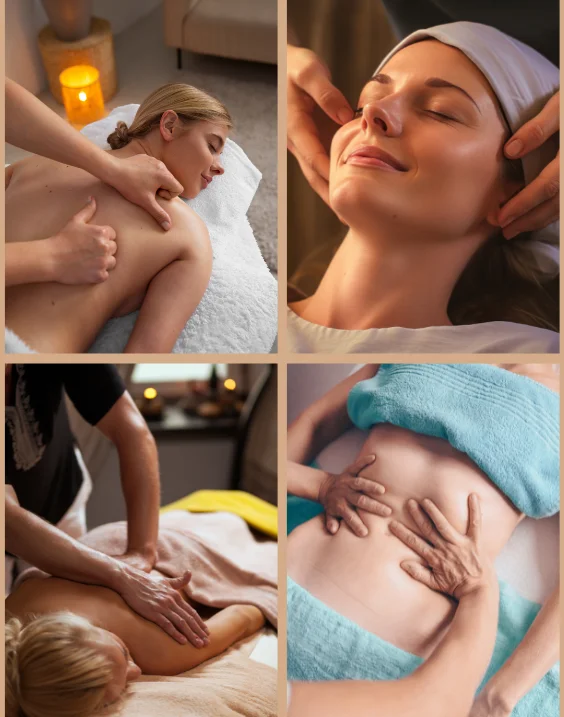 Am I A Suitable Candidate For Massages?
Massages are beneficial to a large number of people. However, those with certain medical conditions, like severe circulatory problems or those who have gone through a major surgery, should consult their healthcare provider before scheduling a massage. Our trained therapists will also take into account your specific needs so that you have the most efficient and relaxing experience possible, whether you're looking for a massage therapy in Canada or a prenatal massage.
Are Massages Safe Or Painful?
Massages are generally meant to be safe if carried out by a qualified therapist- and as our experts are devoted to your care, your choice will be made with utmost caution. However, the level of pain involved is dependent on the type of massage you receive and your pain tolerance because, although they are not meant to provide pain, massages can be uncomfortable at first as we are trying to alleviate the tension in your muscles. Over time though- this discomfort will reduce!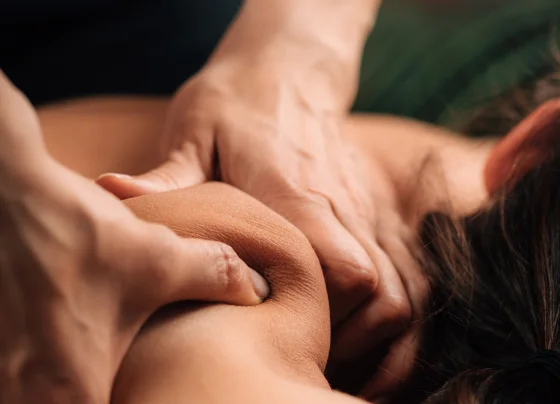 Recovery from a massage is simple! You may feel mild discomfort, but that will be similar to how you feel after exercising. This should go away in a day or two. We do recommend that you continue drinking water which can help in the recovery process by flushing out toxins put out during the massage.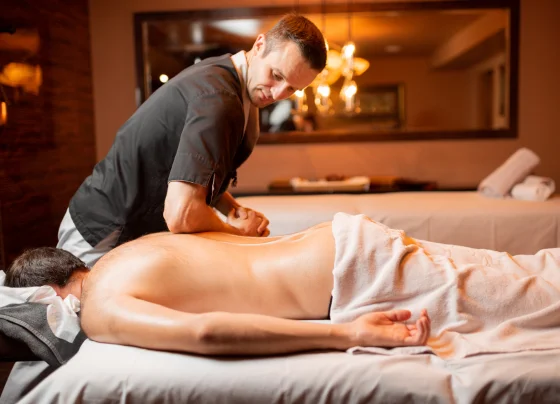 How Can I Prepare For Massages?
Drink plenty of water before and after your session to stay hydrated. Also, avoid eating heavy meals right before your massage. Arrive early to allow yourself a minute to relax and complete any paperwork that may be needed! Most importantly: Inform your therapist of any special concerns, preferences, or health issues so that we may provide you with the best massage experience possible!
How Long Do The Results Last?
Massage benefits can last for a long time depending on individual factors like the type of massage you get and your general wellness. However, regular sessions can provide long-term benefits such as increased relaxation, relaxed muscle, and improved fluidity in your movements among many, many others!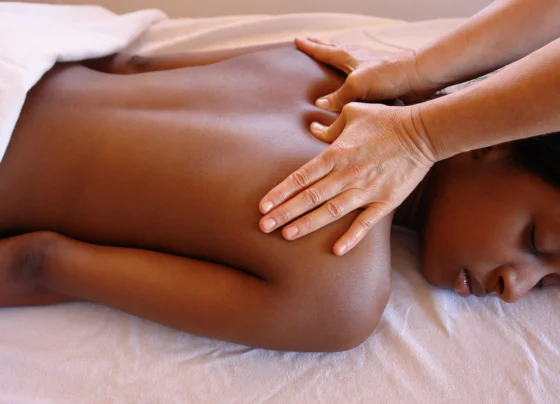 It is vital to select the right massage therapist for an enjoyable and secure experience. Our skilled and certified therapists are committed to providing you with personalized care that is created for your specific needs. To ensure that your experience is both calming and rejuvenating, we develop an inviting and comfortable environment. So, whether you are looking for chronic pain relief or simply want to relax, our dedication to your well-being is our first priority!
Find out more about what to expect before and after the treatment?

Find out more about what to expect before and after the treatment?
Looking for something else?
Let Our Medical Experts Help You.
What Our Members Are Saying
Amazing service — my injector was very attentive and knowledgeable. Definitely went over and above to ensure that I was satisfied with results (follow up appointment). I will definitely be making this my regular clinic for Botox and filler treatments.
I have been twice for botox and will keep coming back. The staff is friendly and the treatment is well priced. I have been happy with how the botox has worked. I recommend getting the membership if you want to do multiple treatments.
Lovely knowledgeable fair. The place is very clean. The services are lovely and I like that they give me back ground information about my treatments. The membership is worth every penny.
Frequently Asked Questions
When will I see results after a Massage?

Results can be based on what you want and the type of massage you receive. But! Some advantages, like relaxation and decreased stress, can be felt both during and immediately after the massage!
Are there any restrictions after getting a Massage?

Yes, it is advised that you stay extremely hydrated after the session to help in the removal of toxins that were released during the massage. Also, give yourself a couple of hours before eating a heavier meal and allow your body to rest and recover!
How much does a Massage cost?

The cost can differ greatly depending on factors like location, type of massage, and your therapist's skills. You can expect to pay to also vary per the hours it takes to achieve the exact results you deserve.
How long does a Massage take?

That is determined by the kind of massage and your personal preferences. However, a typical session can last from 60 to 90 minutes. But, of course, you can choose between shorter and longer sessions based on your schedule.
Are there any alternatives to Massages for wrinkle reduction?

Yes. While massages can help with relaxation and skin health, they are not mainly used to reduce wrinkles. Cosmetic wrinkle reduction methods that clients can choose from include Botox, Facial fillers, Chemical Peels, and more!
Can I combine Massages with other cosmetic procedures?

Of course. Massages, like most of our cosmetic treatments can be combined together to achieve an enhanced aesthetic glow-up! A massage, for example, can be an excellent part of your self-care routine prior to or after treatments such as Botox or dermal fillers.