Best Med Spa and Skin Care Clinic
Dermal Filler – 7 Point Face Lift
What is a Dermal Filler 7-point liquid face lift?
It is a non-surgical aesthetic procedure that uses dermal fillers that are strategically injected at seven key points to rejuvenate your face. The goal is to revitalize your appearance by restoring volume, improving facial contours, and achieving all those goals while also- removing the need for invasive procedures.

How does a 7-point liquid face lift work?
The secret to a 7-point liquid facelift is precision placement. Our skilled practitioners will inject dermal fillers into seven strategic points on your face during the procedure. These areas commonly include the temples, cheeks, nasolabial folds, marionette lines, and your jawline. The 7-point liquid facelift creates a lifted, more youthful appearance by replenishing lost volume and enhancing these key areas.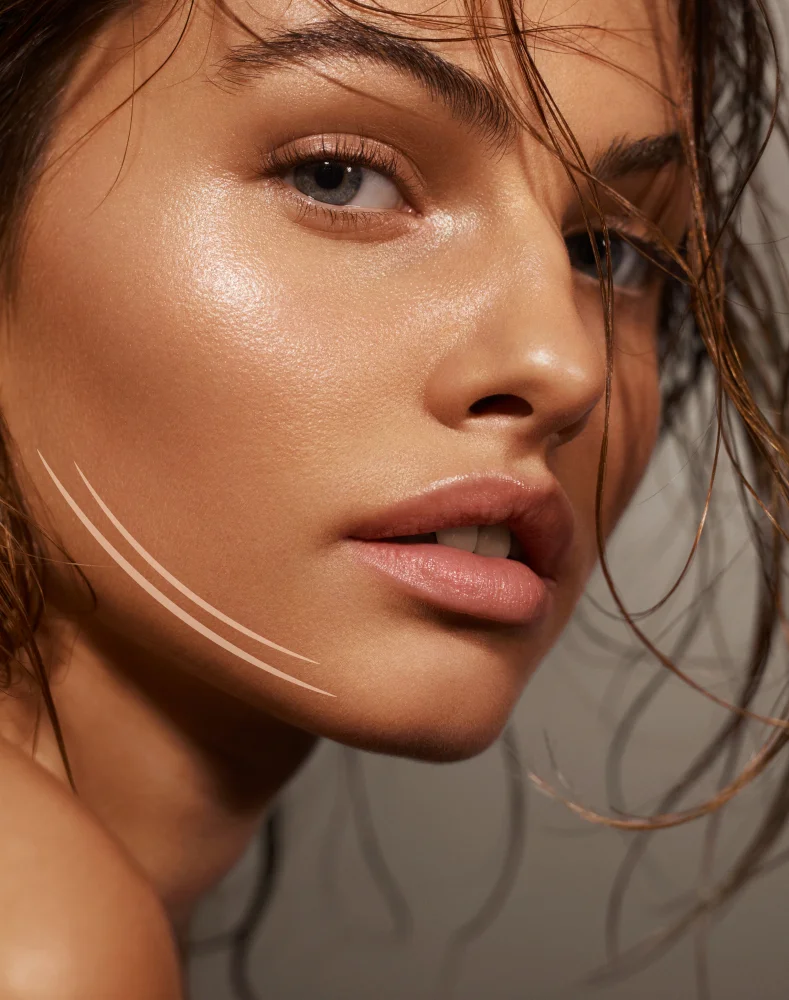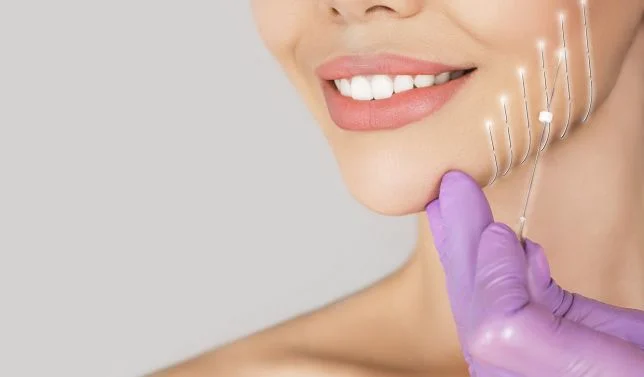 Is 7-point liquid face lift Safe?
Yes, when performed by our qualified and experienced professionals- that are devoted to ensuring this is a safe and comfortable process, a 7-point liquid facelift should be considered just that! Also, the fillers used are biocompatible and well-tolerated by the majority of people. Complications are uncommon, but it is critical to talk about any other concerns you may have further during your required consultation session.
How Long do results from 7-point liquid facelift last?
The duration of the effects varies depending on factors such as the type of filler used and the individual's metabolism. However, an estimate of the effects should be anywhere from 12 to 24 months on average. Although, this is also dependent upon any periodic maintenance treatments that may be required to maintain the desired appearance.
Are the results of 7-point liquid face lift reversible?
One of the many benefits of Dermal fillers used in a 7-point liquid facelift is that they have resulted in the procedure being reversible. That means, that if you are unhappy with the results or have any problems, our practitioners can inject an enzyme in the treated area to dissolve the filler, allowing you to regain your original appearance!
Is the Procedure Painful?
The 7-point liquid facelift procedure is relatively painless for the majority of people. Injection needles are typically small, and certain fillers contain a local anesthetic to reduce discomfort. And, of course, to improve your comfort, your practitioner may also use numbing creams or ice prior to the procedure; so that you may gain your desired look without unnecessary pain.
Find out more about what to expect before and after the treatment?
Looking for something else?
Let Our Medical Experts Help You.
Frequently Asked Questions
What are common side-effects?

Brief swelling, redness, bruises or mild softness at the injection sites are common side effects of a 7-point liquid facelift. These side effects usually go away after a few days.
Am I a Suitable Candidate?

A 7-point liquid facelift is appropriate for people who want to improve their facial appearance, boost volume loss, and improve facial contours. However, it is important to consult with your practitioner to see if this treatment is a good fit for your aesthetic goals.
What is Recovery like for a 7-point liquid face lift?

In general, recovery will be simple. You may experience some swelling and bruising following the procedure, which can be treated with icy compresses and generic pain medication. But, most people are able to resume everyday activities within a few days.
Are there any Restrictions after getting a 7-point liquid face lift?

To reduce the risk of swelling or bruising, your physician will recommend that you avoid vigorous activity, excessive heat exposure, and particular medications for a few days after treatment.
What is the Preparation for the Procedure like?

A conversation with your chosen expert to discuss your goals, expectations, and any concerns is part of the preparation process. Here, your practitioner will design a treatment plan specifically for you to achieve the desired facial volume and contour.
Explore Dermal Filler Treatment Areas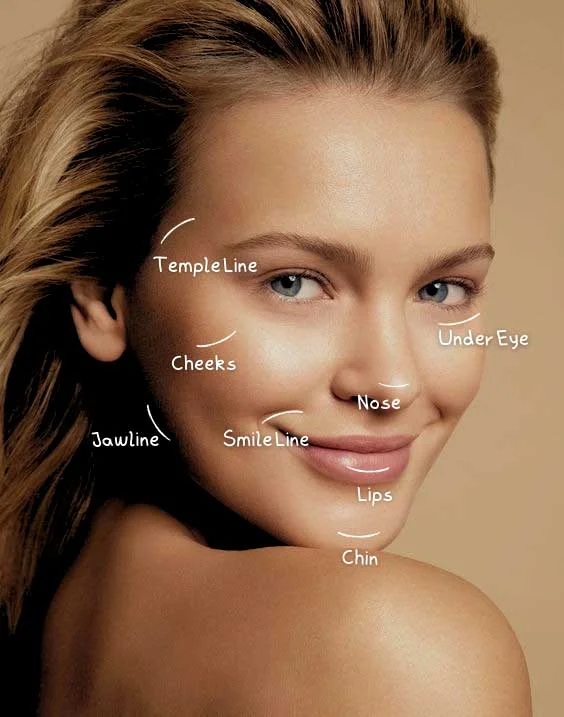 What Our Members Are Saying
Amazing service — my injector was very attentive and knowledgeable. Definitely went over and above to ensure that I was satisfied with results (follow up appointment). I will definitely be making this my regular clinic for Botox and filler treatments.
I have been twice for botox and will keep coming back. The staff is friendly and the treatment is well priced. I have been happy with how the botox has worked. I recommend getting the membership if you want to do multiple treatments.
Lovely knowledgeable fair. The place is very clean. The services are lovely and I like that they give me back ground information about my treatments. The membership is worth every penny.
Dermal Filler – 7 Point Face Lift near me