Best Med Spa and Skin Care Clinic
The 3D Swedish Touch Massage
What is the 3D Swedish Touch Massage, and How Does it Differ from Traditional Swedish Massage?
Our 3D Swedish Touch Massage, available at our renowned massage therapy center, takes the classic Swedish massage experience to the next level. While it incorporates traditional Swedish massage's soothing strokes and techniques, it adds a unique dimension of depth and precision. Our skilled therapists use innovative 3D technology to provide a deeply therapeutic and rejuvenating experience. This specialized technique allows for greater muscle tension release, improved circulation, and an enhanced sense of relaxation. At our medspa, we've mastered the art of Swedish massage therapy, ensuring our clients receive the utmost relaxation and holistic well-being.

What Are the Benefits of the 3D Swedish Touch Massage?
The benefits of our 3D Swedish Touch Massage are numerous. Beyond the relaxation achieved through traditional Swedish massage, this treatment targets muscle tension with increased precision. It can reduce stress, promote better sleep, and effectively relieve muscle aches and pains. Additionally, the 3D technology enhances lymphatic drainage and circulation, leaving you feeling refreshed and revitalized. Our medical spa specializes in providing these benefits to enhance your overall health and well-being.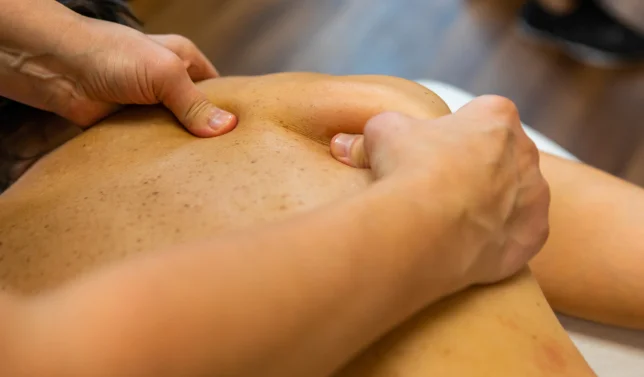 Is the 3D Swedish Touch Massage Suitable for Everyone?
The 3D Swedish Touch Massage suits individuals of all ages and backgrounds. Whether you seek relaxation, stress relief, or relief from muscle tension, this massage therapy is tailored to accommodate your unique needs. Our experienced therapists will personalize the treatment to ensure a comfortable and enjoyable experience, making it accessible to everyone seeking the healing benefits of Swedish back massage.
How Often Should I Schedule a 3D Swedish Touch Massage?
The frequency of your 3D Swedish Touch Massage sessions depends on your personal goals and lifestyle. For general relaxation and stress relief, a monthly session may suffice. However, more frequent appointments may be recommended if you're addressing specific muscle issues or chronic tension. Our skilled therapists will work with you to create a customized schedule that aligns with your objectives, ensuring you receive the maximum Swedish massage benefits.
Find out more about what to expect before and after the treatment?

Find out more about what to expect before and after the treatment?
Frequently Asked Questions
Can the 3D Swedish Touch Massage help with improving posture and flexibility?

Yes, the 3D Swedish Touch Massage at our center can contribute to better posture and increased flexibility over time.
Is the 3D Swedish Touch Massage suitable for athletes?

Our massage therapy is ideal for athletes as it can aid in muscle recovery, reduce the risk of injuries, and enhance overall performance.
How long does a typical 3D Swedish Touch Massage session last?

Our sessions are typically 60 to 90 minutes, but we can customize the duration to fit your needs and schedule.
What should I wear during a 3D Swedish Touch Massage at your center?

Comfortable, loose-fitting clothing is recommended for the 3D Swedish Touch Massage; however, you can undress to your comfort level as our therapists ensure your modesty and privacy are maintained during the session.
Can the 3D Swedish Touch Massage help with stress-related conditions like anxiety and insomnia?

Our 3D Swedish Touch Massage is designed to reduce stress and promote relaxation, making it beneficial for managing conditions such as anxiety and insomnia.
Is communicating with the therapist during the 3D Swedish Touch Massage session necessary?

Communication with your therapist during the session is encouraged to ensure your comfort. You can provide feedback on pressure, areas of focus, and any specific concerns you may have for a personalized experience.
Explore Massages Treatment Areas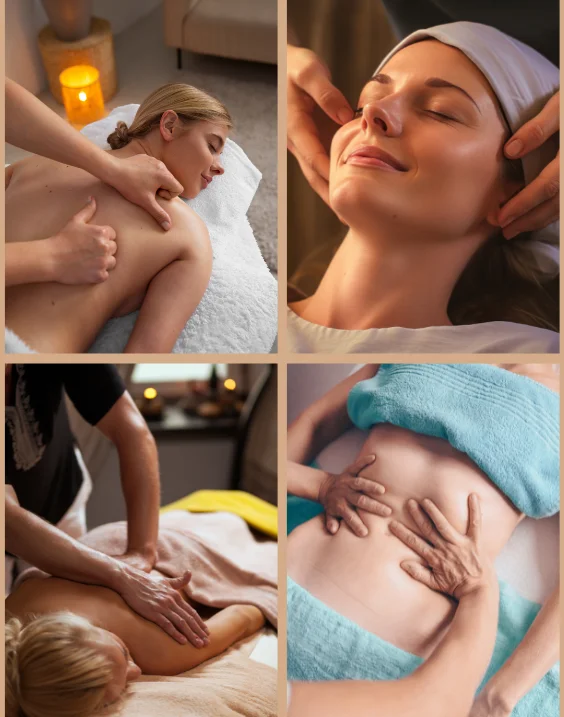 Looking for something else?
Let Our Medical Experts Help You.
What Our Members Are Saying
Amazing service — my injector was very attentive and knowledgeable. Definitely went over and above to ensure that I was satisfied with results (follow up appointment). I will definitely be making this my regular clinic for Botox and filler treatments.
I have been twice for botox and will keep coming back. The staff is friendly and the treatment is well priced. I have been happy with how the botox has worked. I recommend getting the membership if you want to do multiple treatments.
Lovely knowledgeable fair. The place is very clean. The services are lovely and I like that they give me back ground information about my treatments. The membership is worth every penny.
The 3D Swedish Touch Massage near me