Best Med Spa and Skin Care Clinic
Targeted Trigger Point & Stress Therapy
What is Targeted Trigger Point & Stress Therapy?
Targeted Trigger Point & Stress Therapy at 3D Lifestyle is an advanced treatment designed to pinpoint and relieve specific muscle knots and tension points in your body. This specialized therapy goes beyond conventional massages, as our highly skilled therapists use a combination of techniques to identify and address these trigger points effectively. By focusing on these knots, we aim to release built-up tension, improve circulation, and promote overall relaxation. This therapy is especially valuable for those dealing with chronic pain, headaches, and persistent muscle discomfort.

How Does Trigger Point Therapy Differ from Regular Massage?
Trigger Point Therapy distinguishes itself from regular massages through its precision. While traditional massages cover broader muscle groups for general relaxation, Trigger Point Therapy targets specific areas of tension. Our therapists apply direct pressure to these trigger points to release knots and alleviate pain. It's a therapeutic approach that's highly effective for individuals seeking relief from chronic muscle tightness and discomfort.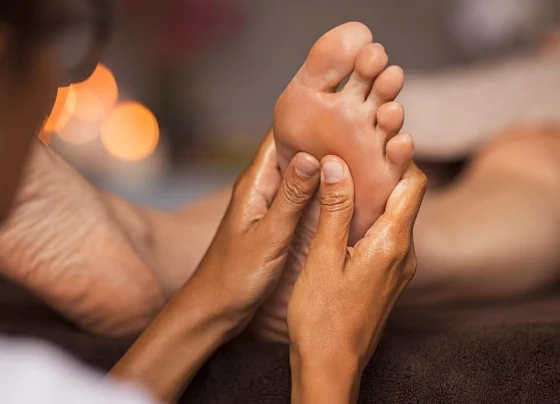 What Conditions Can Targeted Trigger Point Therapy Help With?
Targeted Trigger Point Therapy has demonstrated remarkable benefits for a range of conditions. It's particularly effective in addressing chronic pain conditions like fibromyalgia and myofascial pain syndrome. Additionally, this therapy is known to provide relief from tension headaches, improve mobility in joints affected by arthritis, and enhance overall physical and mental well-being. The precision of this therapy allows us to address specific issues with care and expertise.
Does Targeted Trigger Point Therapy Hurt?
While you may experience some discomfort during the therapy session, our skilled therapists are trained to adjust the pressure to your comfort level. The pressure applied to trigger points can create a sensation known as "good pain" as it helps release tension. Many clients find that any momentary discomfort is well worth the lasting relief and improved well-being they experience after the session.
How Long Does a Targeted Trigger Point & Stress Therapy Session Last?
A typical Targeted Trigger Point & Stress Therapy session at 3D Lifestyle ranges from 30 to 60 minutes, depending on your individual needs and preferences. Our therapists tailor the session's duration and intensity to ensure that you receive the maximum therapeutic benefits without any rush.
Find out more about what to expect before and after the treatment?

Find out more about what to expect before and after the treatment?
Frequently Asked Questions
Can I Request a Customized Targeted Trigger Point & Stress Therapy Session?

Absolutely! We encourage you to communicate your preferences and areas of concern with our therapists to ensure a personalized session.
Is This Therapy Safe for Individuals with Medical Conditions?

Generally safe, but always inform our therapists about any medical conditions or concerns you may have, so they can adapt the treatment accordingly.
How Many Sessions Are Recommended for Best Results?

The number of sessions varies; our therapists will discuss a personalized treatment plan with you to achieve the best results.
Can I Combine Targeted Trigger Point Therapy with Other Treatments?regnant?

Yes, it can complement other wellness services; discuss your goals with our team to create a customized plan.
Is There Any Post-Treatment Care Needed?

Drink water to stay hydrated after your session, and our therapists may offer guidance on self-care techniques to maximize benefits.
What Should I Wear During a Targeted Trigger Point & Stress Therapy Session?

Comfortable clothing is recommended; our therapists ensure your modesty is respected during the session.
Explore Massages Treatment Areas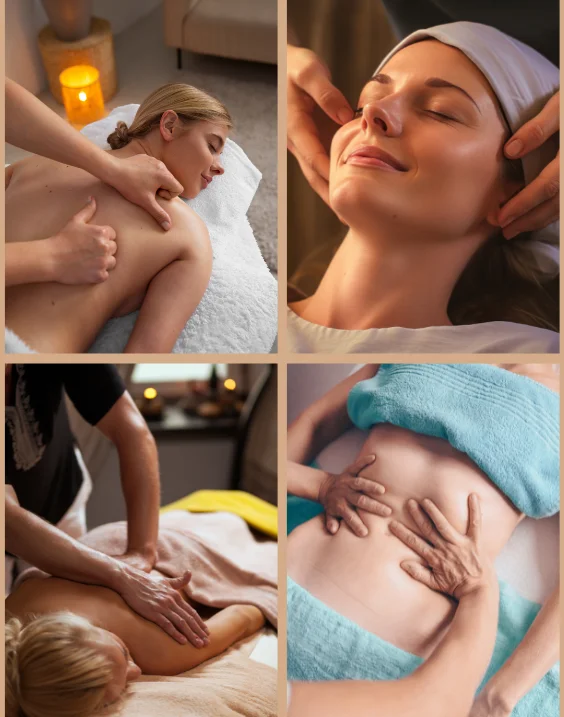 Looking for something else?
Let Our Medical Experts Help You.
What Our Members Are Saying
Amazing service — my injector was very attentive and knowledgeable. Definitely went over and above to ensure that I was satisfied with results (follow up appointment). I will definitely be making this my regular clinic for Botox and filler treatments.
I have been twice for botox and will keep coming back. The staff is friendly and the treatment is well priced. I have been happy with how the botox has worked. I recommend getting the membership if you want to do multiple treatments.
Lovely knowledgeable fair. The place is very clean. The services are lovely and I like that they give me back ground information about my treatments. The membership is worth every penny.
Targeted Trigger Point & Stress Therapy near me