Best Med Spa and Skin Care Clinic
Solar Lentigo 1 To 5 Lesions
What is Solar Lentigo Laser Treatment for 1-5 Lesions?
Our state-of-the-art solar lentigo laser treatment is a specialized procedure designed to target and effectively reduce the appearance of solar lentigines, also known as sun or age spots, ranging from 1-5 lesions. We precisely target these pigmented lesions using advanced Q-switched laser technology, breaking down excess melanin to reveal clearer and more youthful-looking skin. At our clinic, we excel in providing solar lentigo treatment, ensuring our clients achieve radiant, age-spot-free skin that enhances their confidence and natural beauty.

Is Solar Lentigo Laser Treatment Safe?
Our solar lentigo laser treatment is a safe and trusted solution. Administered by our skilled professionals, this treatment utilizes a passive Q-switch laser, renowned for its precision and minimal discomfort. Your well-being is our utmost priority, and we tailor each session to your unique needs, ensuring effective solar lentigo reduction with minimal risks. With our expertise and the cutting-edge Q-switched laser, you can look forward to clearer, more youthful-looking skin, free from the burden of solar lentigines.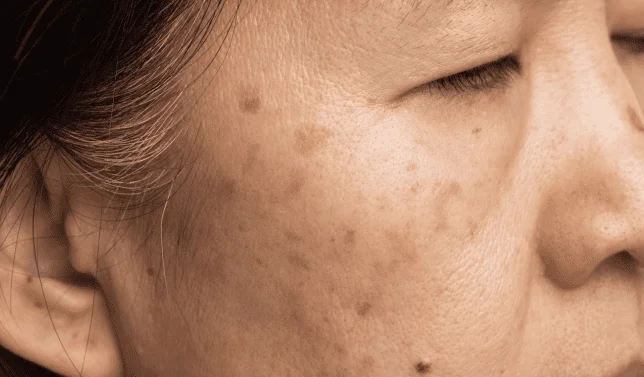 How Many Solar Lentigo Laser Sessions Are Needed?
The number of solar lentigo laser sessions required varies based on individual skin conditions and the number of pigmented lesions. Typically, our clients undergo treatments several weeks apart to achieve optimal outcomes. During your consultation, our expert practitioners will assess your needs and create a personalized Q-switch laser aftercare plan, ensuring you attain the best possible results for solar lentigo reduction.
What Downtime Can I Expect After Solar Lentigo Laser Treatment?
One of the remarkable benefits of our solar lentigo laser treatment is minimal downtime. You may experience slight redness and swelling following the session, which usually subsides quickly. Most of our clients can immediately resume their daily activities, making it a convenient choice for those with busy lifestyles. To maintain your skin's clear and youthful look after treatment, we provide comprehensive Q-switch laser aftercare guidelines to ensure your satisfaction.
Find out more about what to expect before and after the treatment?

Find out more about what to expect before and after the treatment?
Frequently Asked Questions
How long does it take to see results after solar lentigo laser treatment?

Results are often noticeable after a few sessions, with continued improvement over time, giving you a more youthful and radiant appearance.
Is solar lentigo laser treatment painful?

Our solar lentigo laser treatment is well-tolerated, with minimal discomfort, ensuring a comfortable experience during the procedure.
Can solar lentigo laser treatment be combined with other skincare procedures?

Our customized treatment plans in Canada may incorporate a combination of therapies to address your unique skin concerns, enhancing the effectiveness of solar lentigo treatment.
Is Solar Lentigo Laser Treatment Suitable for All Skin Types in Canada?

Our expert team customizes solar lentigo laser treatment to accommodate various skin types, ensuring safe and effective results for everyone.
Explore Q Switch Treatment Areas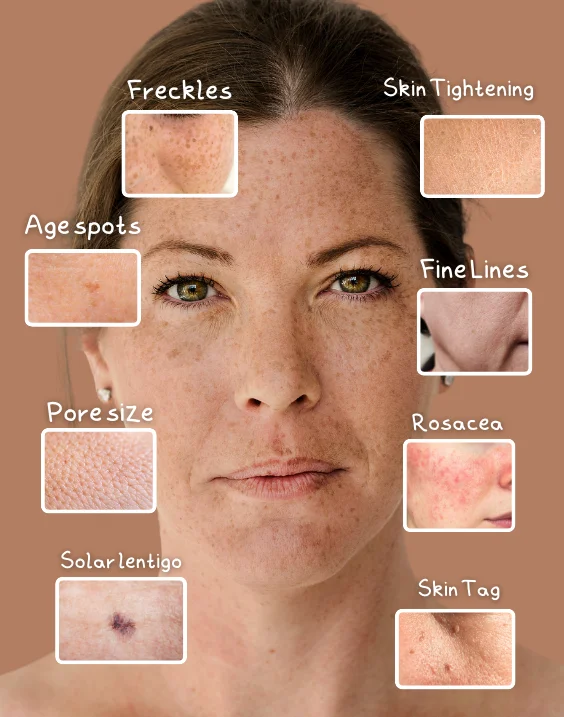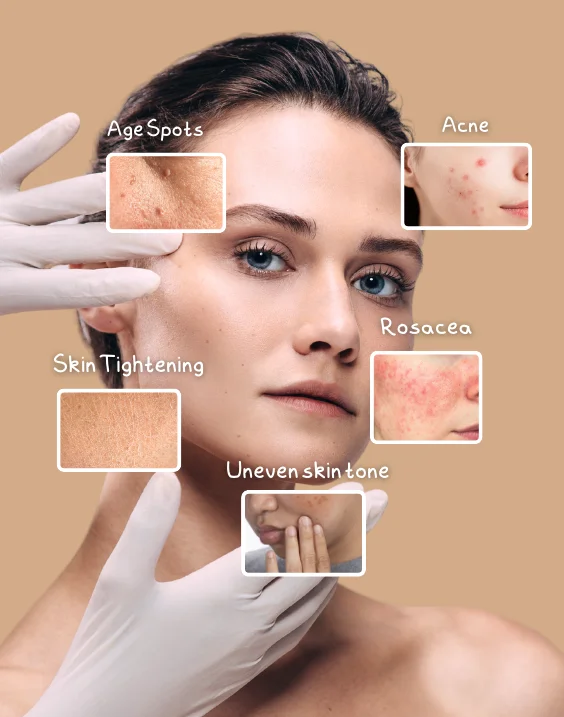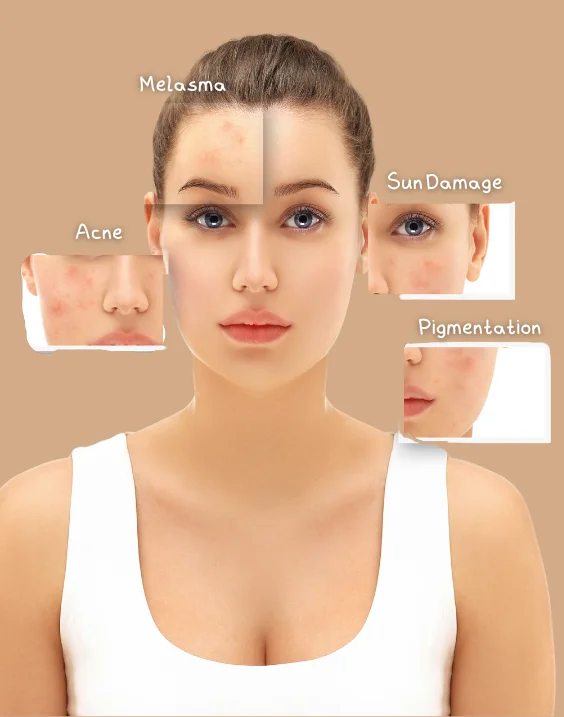 Looking for something else?
Let Our Medical Experts Help You.
What Our Members Are Saying
Amazing service — my injector was very attentive and knowledgeable. Definitely went over and above to ensure that I was satisfied with results (follow up appointment). I will definitely be making this my regular clinic for Botox and filler treatments.
I have been twice for botox and will keep coming back. The staff is friendly and the treatment is well priced. I have been happy with how the botox has worked. I recommend getting the membership if you want to do multiple treatments.
Lovely knowledgeable fair. The place is very clean. The services are lovely and I like that they give me back ground information about my treatments. The membership is worth every penny.
Solar Lentigo 1 To 5 Lesions near me