Best Med Spa and Skin Care Clinic
RF Ultrasonic Cavitation Large Area
What is Ultrasonic Cavitation Large Area Body Contouring?
Cavitation by Ultrasound Large Area Body Contouring is a non-invasive aesthetic procedure that uses ultrasound waves to break down and dissolve fat cells in larger areas of the body like the abdomen, thighs, or back. This means that your body is then encouraged to remove these fat cells on its own.

Yes, when performed by our trained and highly certified practitioners, Ultrasonic Cavitation treatment of the body is considered safe, as your safety an comfort are our number one priority! Also, the procedure has been recognized by regulatory bodies and poses little risk of harm.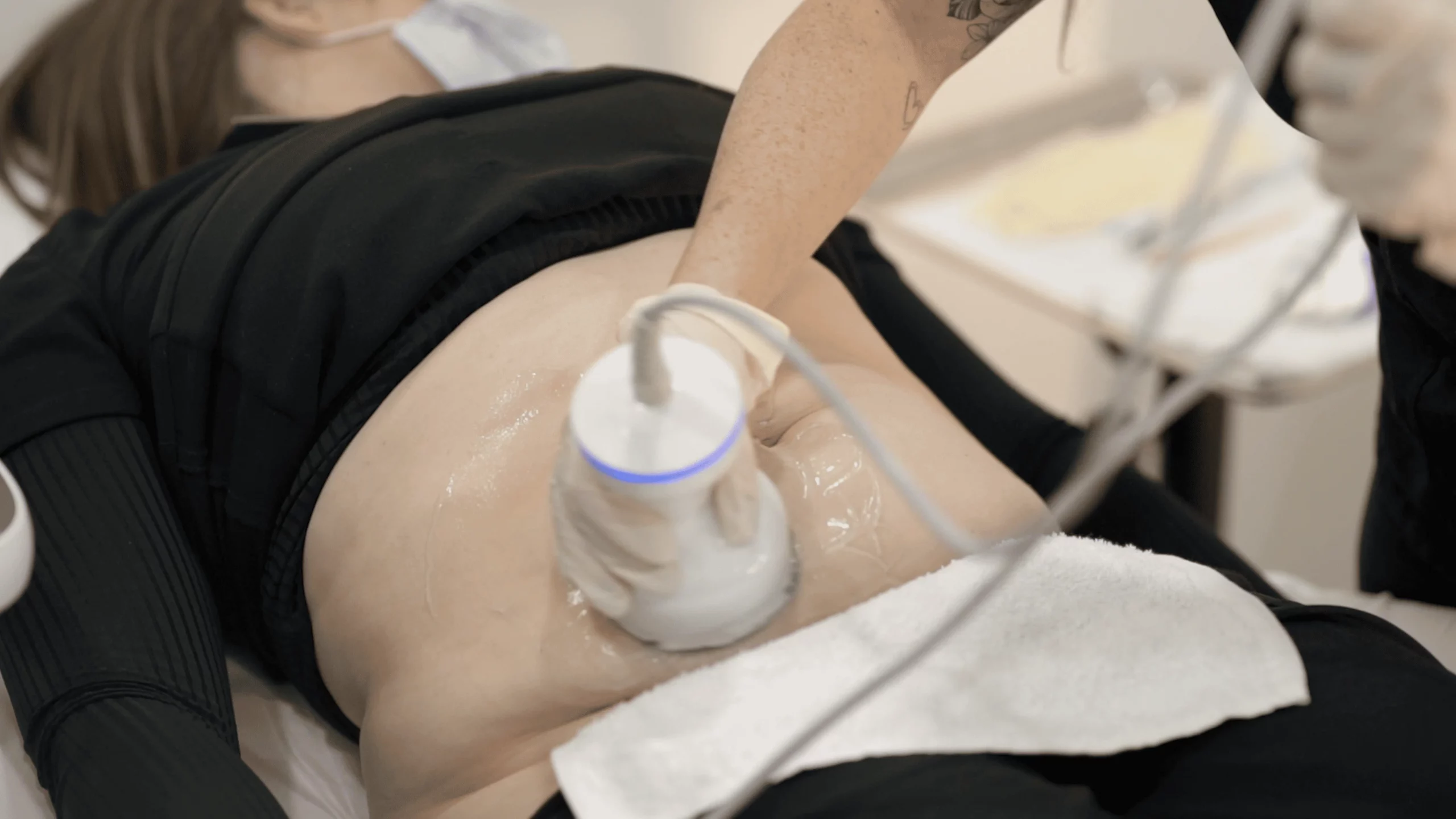 Am I a Suitable Candidate?
If you are someone who is close to their target weight but still has stubborn localized fat deposits in larger areas then- you are an ideal candidate for ultrasonic cavitation. Of course, a final consultation with our experts will be required to determine that this is the best option for you in your journey to feel your most-confident self!
After How Many Sessions will the results show?
The number of sessions required for ultrasonic cavitation treatment varies depending on the individual, but a series of sessions, typically ranging from 6 to 12, is recommended for best results. The precise number will be determined by your specific goals and the area to be treated.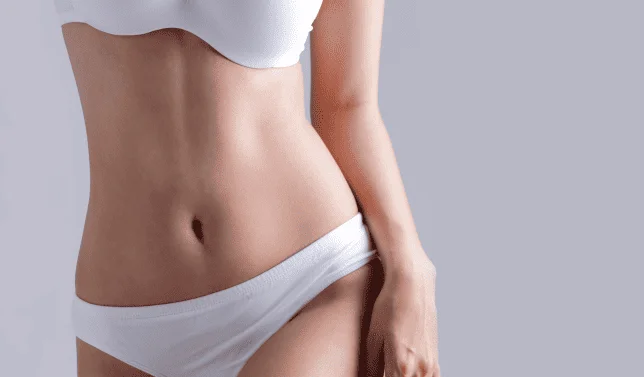 One of the best benefits of this procedure is that it does not require any downtime. You can resume your normal activities immediately following each session. Mild redness or swelling in the treated area is possible, but it usually goes away within a few hours.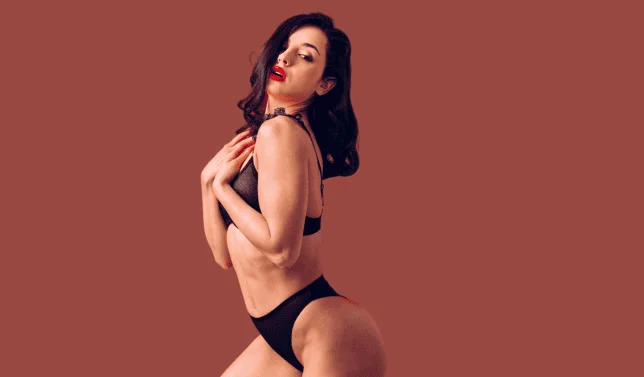 Are the results permanent?
The results can be long-lasting, but it is critical to maintain a healthy lifestyle, such as a balanced diet and regular exercise, to avoid new fat buildup in the treated area. Specific steps for your future care may also be discussed in your post-treatment consultation.
Find out more about what to expect before and after the treatment?

Find out more about what to expect before and after the treatment?
Looking for something else?
Let Our Medical Experts Help You.
Frequently Asked Questions
Can the treatment be combined with other procedures?

To achieve comprehensive results, this procedure can be combined with other body shaping treatments or skin-tightening treatments. However, it is advisable to discuss your objectives with your expert to determine the best course of action for you!
Are there any risks or side-effects?

The most common side effects are temporary swelling, redness, or bruising in the treated area. However, serious risks are uncommon, but it is critical to seek the advice of our certified practitioner for an extensive assessment after your sessions have been completed.
How long is each session?

The duration of each session of ultrasonic cavitation typically ranges from 30 minutes to an hour; this, of course, depends on the size of the treated area.
What areas can be treated with the Procedure?

This method is adaptable and can be used on a variety of body parts, including the stomach, thighs, buttocks, arms, and back. That means this is an excellent choice for addressing larger problem areas.
How does the method differ from Liposuction?

Unlike liposuction, which involves the surgical removal of fat cells, this is a non-invasive method and does not require incisions or anesthesia. It is a less invasive, more pleasant option with little downtime.
Explore Body Contouring Treatment Areas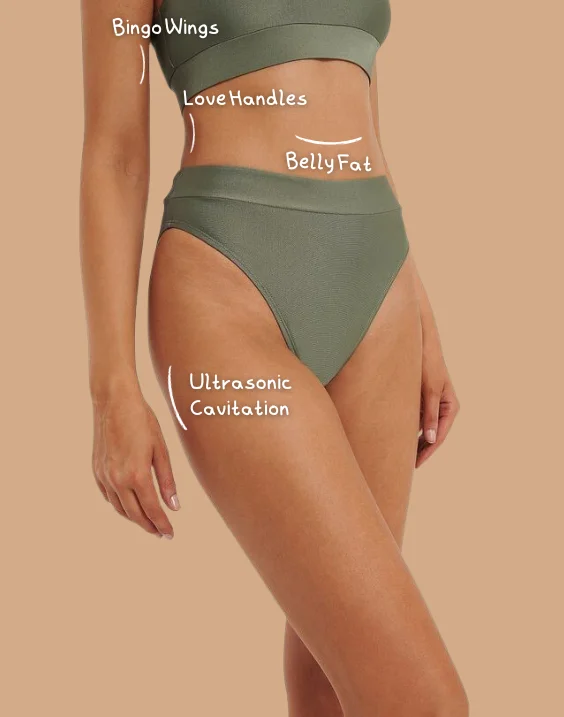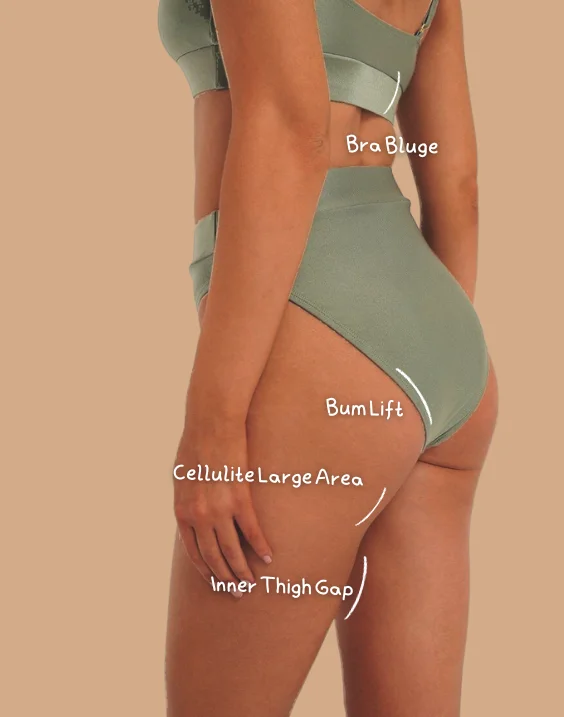 What Our Members Are Saying
Amazing service — my injector was very attentive and knowledgeable. Definitely went over and above to ensure that I was satisfied with results (follow up appointment). I will definitely be making this my regular clinic for Botox and filler treatments.
I have been twice for botox and will keep coming back. The staff is friendly and the treatment is well priced. I have been happy with how the botox has worked. I recommend getting the membership if you want to do multiple treatments.
Lovely knowledgeable fair. The place is very clean. The services are lovely and I like that they give me back ground information about my treatments. The membership is worth every penny.
RF Ultrasonic Cavitation Large Area near me