Best Med Spa and Skin Care Clinic
Dermal Filler Nose Shaping (Liquid Rhinoplasty)
What are dermal fillers for non-surgical nose-shaping?
Nose shaping with dermal fillers is a cosmetic procedure that involves the use of injected dermal fillers to modify and enhance the appearance of the nose. It can also be called non-surgical rhinoplasty or liquid rhinoplasty. It is an alternative to traditional surgical rhinoplasty that can address issues such as forward humps, unevenness in facial features, and irregular nasal contours.

How do nose shaping dermal fillers work?
Dermal fillers for nose shaping are typically composed of hyaluronic acid, which occurs naturally in the skin. They add substance and reshape the curves of the nose when carefully injected into specific areas by our experts. This can result in a more natural and balanced appearance without requiring surgery!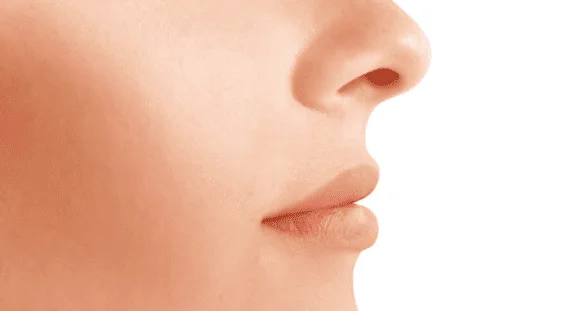 Is nose shaping with dermal fillers safe?
Of course, your safety is our utmost priority, and Nose shaping using dermal fillers is considered safe when done by our skilled and devoted professionals. Hyaluronic acid fillers have a proven safety record. However, as with any aesthetic procedure, there are risks, such as swelling, bruising, and infection, but these are usually temporary and manageable.
How long do the results of nose shaping with dermal fillers last?
Individual results may vary, but the effects of this procedure with dermal fillers can last anywhere from 9 months to 2 years! The filler is gradually metabolized by the body over time, and maintenance treatments are advised to maintain the desired appearance.
Are the results of nose shaping with dermal fillers reversible?
Yes! One of the primary benefits of hyaluronic acid fillers is that their impact can be reversed. If you are unhappy with the results or have any complications, an enzyme known as hyaluronidase can be injected to dilute the results of the filler and bring back your original nose shape.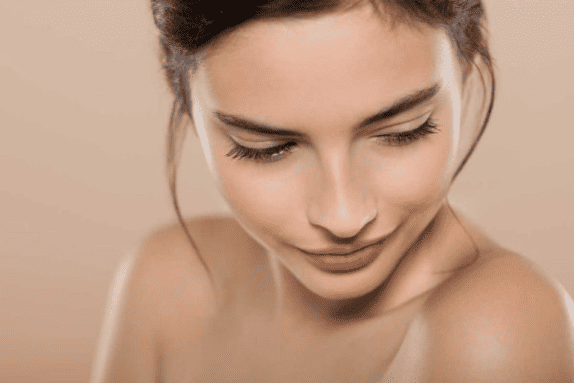 Is the procedure painful?
The pain associated with nose shaping with dermal fillers is typically minimal. Most fillers contain a numbing agent to make the procedure more comfortable, which will be further enhanced by our practitioners who make your comfort and trust their number one priority! This has led many patients to frequently remark only minor discomfort, such as a pinching or pressing sensation.
Find out more about what to expect before and after the treatment?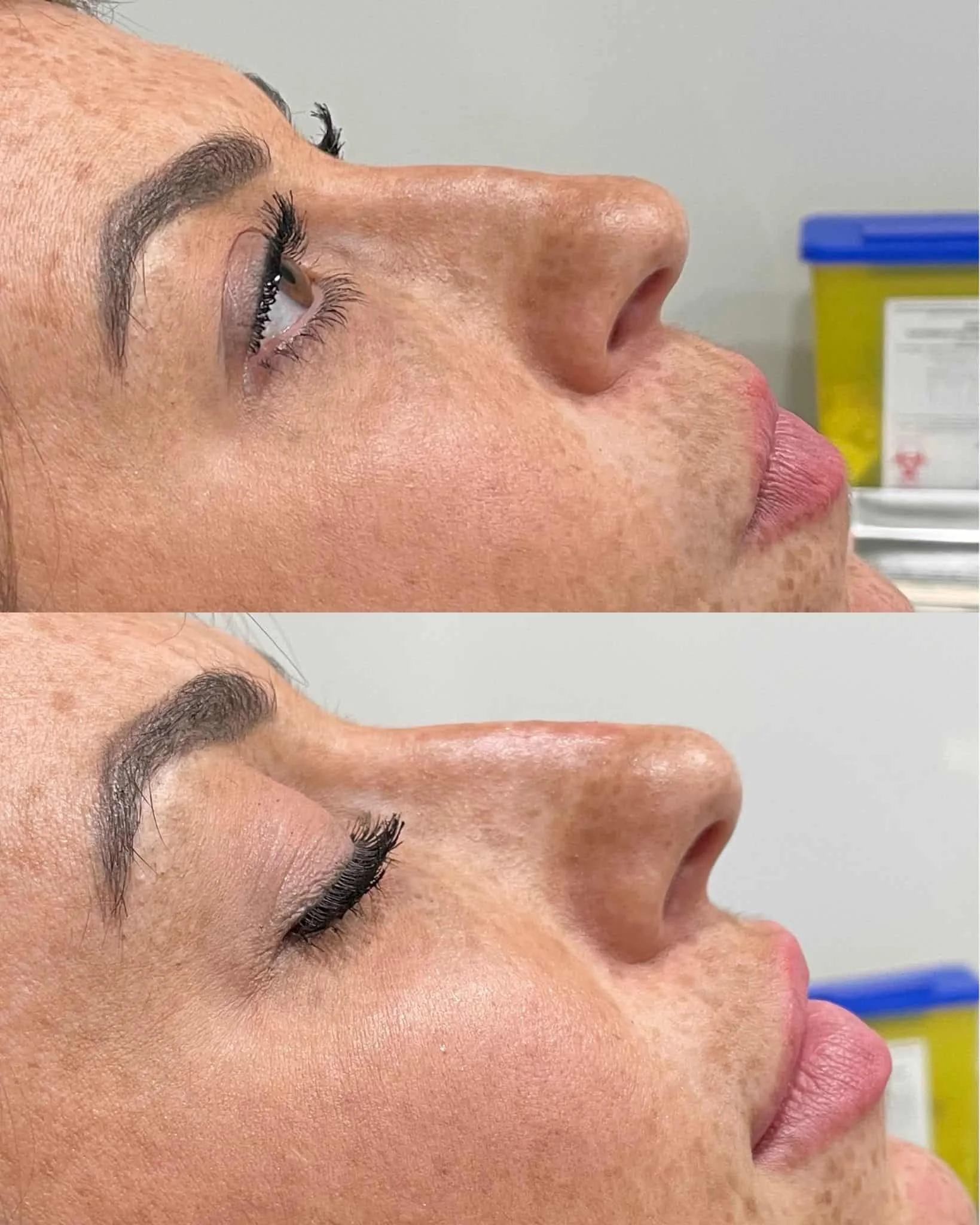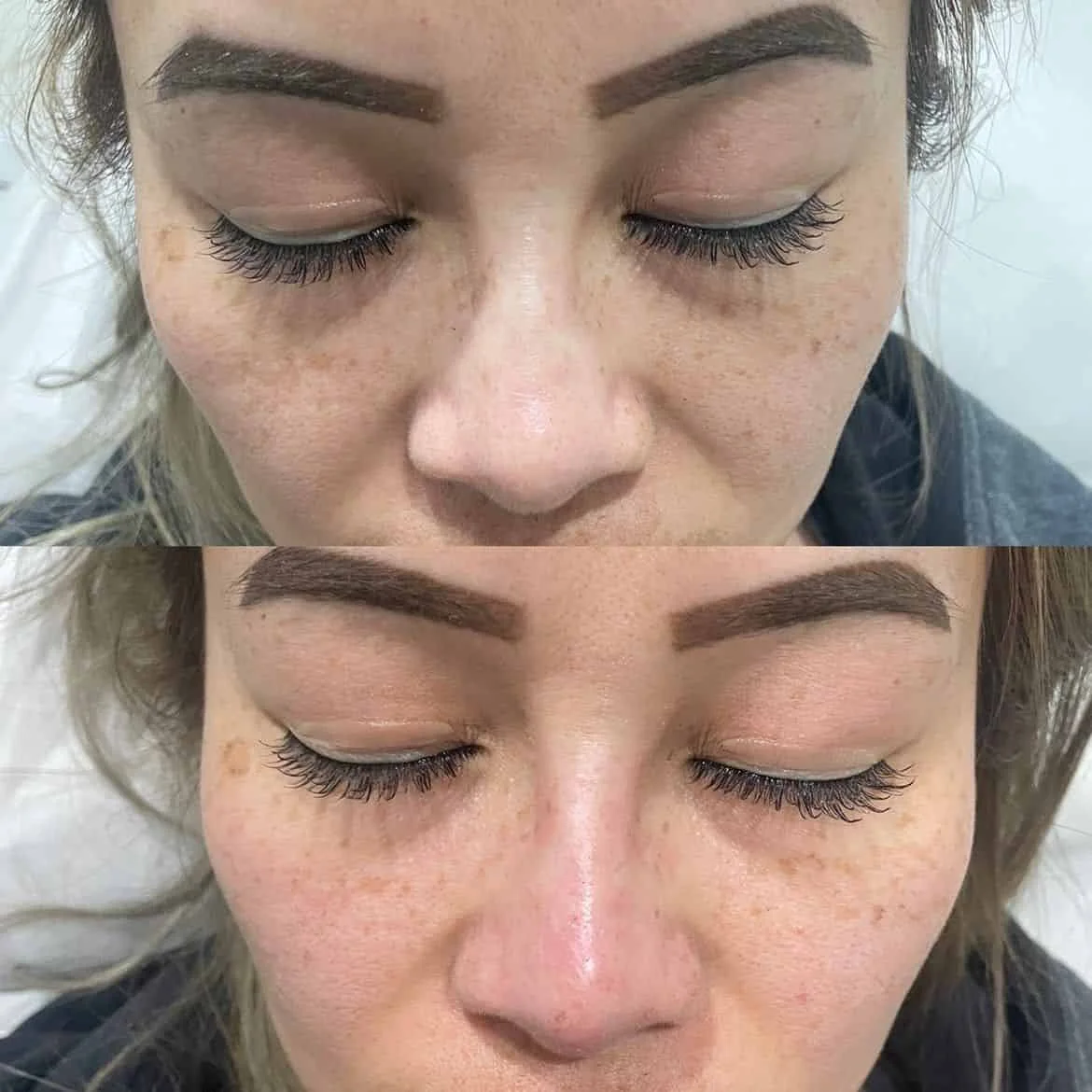 Looking for something else?
Let Our Medical Experts Help You.
Frequently Asked Questions
What are the common side effects?

Temporary swelling, bruising, redness, and softness at the injection sites are common side effects. These effects usually wear off within a few days to a week.
Am I A Suitable Candidate?

Suitable candidates would include people looking for subtle cosmetic enhancements such as correcting minor imperfections and asymmetry.
What is Recovery like for Nose Shaping Dermal Fillers?

The recovery time is usually minimal. Mild swelling, bruising, or redness may occur at the injection sites, but these usually subside within a few days. Most people can resume their normal activities immediately following the procedure, though strenuous exercise should be avoided for a day or two.
What is the cost of Non-surgical nose-shaping in Canada?

Costs differ based on the type of filler used, the complexity of the procedure, and our expert's experience. However, prices in Canada typically range between $500 and $1,500 per session.
Are there any restrictions after getting Nose Shaping Dermal Filler?

It is best to avoid pressing on or rubbing the treated area for a few days after receiving nose-shaping dermal fillers to avoid filler displacement. Also, avoid wearing glasses or shades that may put stress on the nose.
What is Preparation like for the procedure?

Each client will be required to follow a customized preparation routine that best fits their specific journey, however- we do recommend that each client discloses any medical or allergic concern they may have before the procedure. And, on the day of the session, makeup should be removed from the treatment area.
Explore Dermal Filler Treatment Areas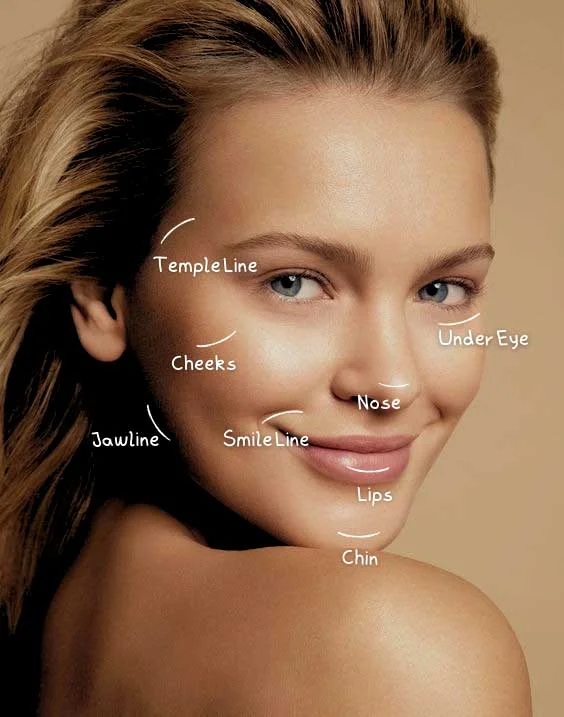 What Our Members Are Saying
Amazing service — my injector was very attentive and knowledgeable. Definitely went over and above to ensure that I was satisfied with results (follow up appointment). I will definitely be making this my regular clinic for Botox and filler treatments.
I have been twice for botox and will keep coming back. The staff is friendly and the treatment is well priced. I have been happy with how the botox has worked. I recommend getting the membership if you want to do multiple treatments.
Lovely knowledgeable fair. The place is very clean. The services are lovely and I like that they give me back ground information about my treatments. The membership is worth every penny.
Dermal Filler Nose Shaping (Liquid Rhinoplasty) near me