Best Med Spa and Skin Care Clinic
Botox – Neck Wrinkles (Necklace Lines)
What Is Neck Wrinkles (Necklace Lines) Botox?
Neck Wrinkles Botox, often referred to as the "Necklace Lines" treatment, is a, non-surgical procedure specifically designed to rejuvenate the delicate skin of the neck area. This treatment entails the skillful injection of Botox into the targeted muscles and creases that create those telltale "necklace lines" or wrinkles. If you're looking to turn back the clock and restore a smoother, more youthful neck, this treatment is your best option.

How Does the Treatment Work?
Our Neck Wrinkles Botox treatment works by strategically administering botox into the muscles responsible for the formation of necklace lines. This process relaxes the muscles, resulting in a softening of the lines and wrinkles on the neck. The procedure is quick, virtually painless, and requires minimal downtime. Whether you're concerned about fine lines, creases, or deeper wrinkles, our expert practitioners will tailor the treatment to address your specific needs, delivering natural and age-defying results.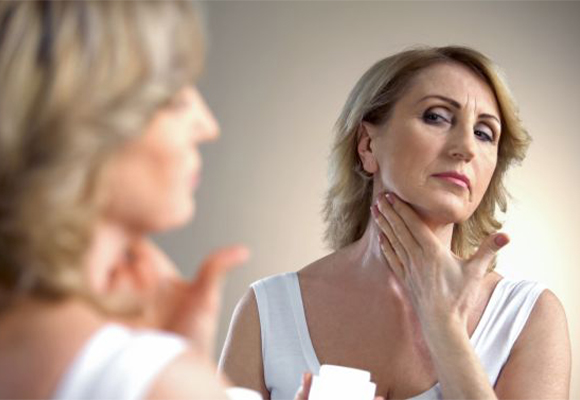 Neck Wrinkles Botox is a well-established and safe procedure when performed by experienced professionals. We use only top-quality Botox products, and our practitioners adhere to stringent hygiene and safety protocols. You can confidently achieve a more youthful neck without compromising your well-being.
Am I a Suitable Candidate?
If you desire a smoother, more youthful neck and wish to bid farewell to the signs of aging, you are an excellent candidate for Neck Wrinkles Botox. Whether your concern is fine lines, creases, or deeper wrinkles, our experts can customize the treatment to meet your specific goals. During your personalized consultation, we will assess your neck's condition and discuss your expectations, helping determine if Neck Wrinkles Botox is the right solution for you.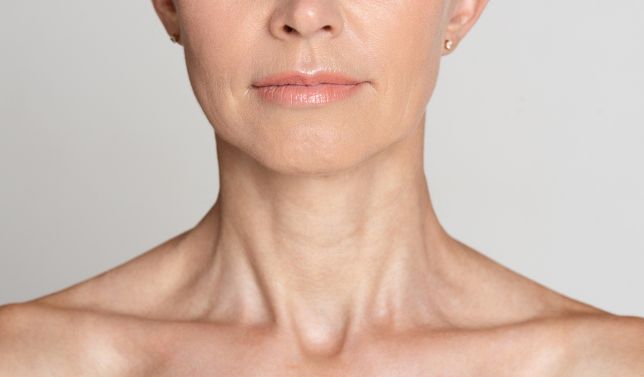 How Can I Prepare for My Treatment?
Preparing for your Neck Wrinkles Botox treatment is simple. It's advisable to avoid blood-thinning medications or supplements before the procedure to minimize the risk of bruising. On the day of your appointment, arrive with a clean neck, free from makeup or lotions, and wear comfortable attire. The treatment itself is quick, typically taking around 15-30 minutes, allowing you to resume your daily activities immediately afterward. Any potential side effects or post-treatment instructions will be thoroughly explained during your consultation and treatment session.
Find out more about what to expect before and after the treatment?
Looking for something else?
Let Our Medical Experts Help You.
Frequently Asked Questions
How soon will I see improvements after Necklace Wrinkle Botox treatment?

You can expect to see a reduction in necklace wrinkles within 7-14 days following the procedure.
Is there an age limit for Necklace Wrinkle Botox treatment?

Necklace Wrinkle Botox can be tailored to individuals of various ages who wish to address these wrinkles.
How long do the results of Necklace Wrinkle Botox typically last?

Enjoy smoother, rejuvenated skin in the neck area for approximately 3-4 months before considering a touch-up.
Does Necklace Wrinkle Botox treatment cause discomfort?

Most patients find the procedure relatively comfortable, and any discomfort is typically minimal and short-lived.
Can I combine Necklace Wrinkle Botox with other cosmetic treatments?

Certainly! We can create a personalized treatment plan that combines Necklace Wrinkle Botox with other enhancements to achieve your desired results.
When will I see the full results of my Necklace Wrinkle Botox treatment?

You'll notice gradual improvement in the appearance of necklace wrinkles over the course of a few weeks, with optimal results becoming evident within the treatment's full duration.
Explore Botox Treatment Areas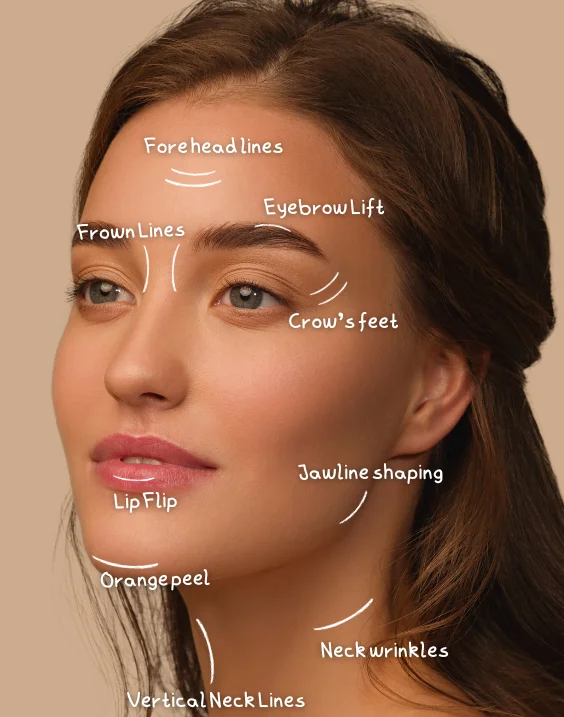 What Our Members Are Saying
Amazing service — my injector was very attentive and knowledgeable. Definitely went over and above to ensure that I was satisfied with results (follow up appointment). I will definitely be making this my regular clinic for Botox and filler treatments.
I have been twice for botox and will keep coming back. The staff is friendly and the treatment is well priced. I have been happy with how the botox has worked. I recommend getting the membership if you want to do multiple treatments.
Lovely knowledgeable fair. The place is very clean. The services are lovely and I like that they give me back ground information about my treatments. The membership is worth every penny.
Botox – Neck Wrinkles (Necklace Lines) near me