Best Med Spa and Skin Care Clinic
Botox – Jawline Shaping (Masseter Muscles)
What Is Jawline Shaping (Masseter Muscles) Botox?
Jawline Shaping with Botox is a cutting-edge, non-surgical procedure designed to redefine and sculpt your jawline. This innovative treatment involves injecting Botox into the masseter muscles, responsible for clenching and widening the jaw. By relaxing these muscles, we create a slimmer and more harmonious jawline, enhancing your facial contours and symmetry. Say goodbye to a square jaw and hello to a refined, sculpted look, all without the need for invasive surgery.

How Does the Treatment Work?
Our Jawline Shaping Botox treatment harnesses the power of botulinum toxin, strategically injected into the masseter muscles. This relaxation of the muscles leads to a reduction in their size, resulting in a more streamlined jawline over time. The procedure is quick, virtually painless, and requires minimal downtime. Whether you're looking to soften a square jaw or enhance your overall facial profile, our master injectors will customize the treatment to your specific needs, ensuring a natural and balanced result.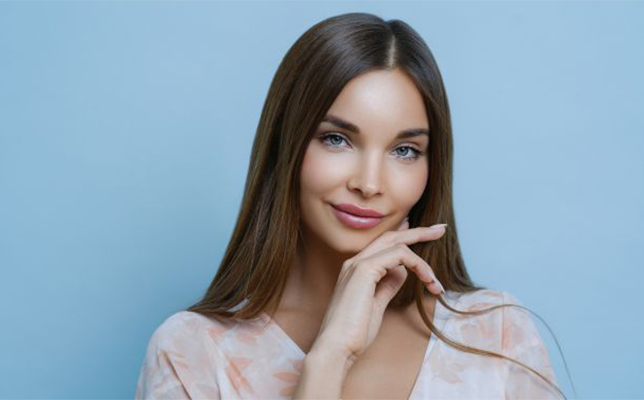 Jawline Shaping with Botox is a well-established and safe procedure when administered by skilled injectors. We use only top-quality Botox products, and our practitioners adhere to strict hygiene and safety protocols. Rest assured, you can achieve your desired jawline transformation without compromising your well-being.
Am I a Suitable Candidate?
If you desire a more defined and sculpted jawline without the risks and downtime of surgery, you are an excellent candidate for Jawline Shaping Botox. Whether you have concerns about jaw clenching, excessive jaw width, or simply want to enhance your facial aesthetics, our experts can tailor the treatment to your unique goals. During your personalized consultation, we will assess your facial structure and discuss your expectations to determine if this treatment is the perfect fit for you.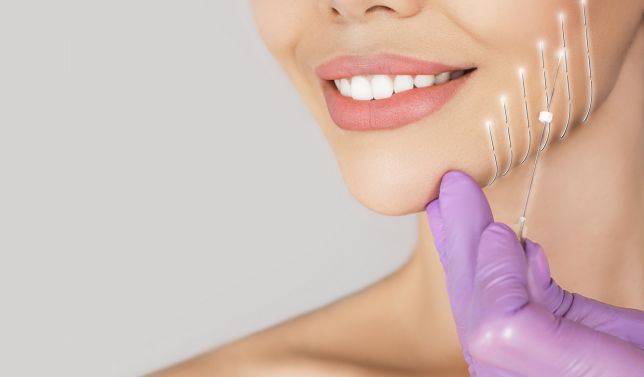 How Can I Prepare for My Treatment?
Preparing for your Jawline Shaping Botox treatment is straightforward. We advise to avoid blood-thinning medications or supplements before the procedure to minimize the risk of bruising. On the day of your treatment, arrive with a clean face, free from makeup, and wear comfortable clothing. The procedure itself is quick, typically taking around 15-30 minutes, allowing you to resume your daily activities right away. Any potential side effects or post-treatment instructions will be thoroughly explained during your consultation and treatment session.
Find out more about what to expect before and after the treatment?
Looking for something else?
Let Our Medical Experts Help You.
Frequently Asked Questions
How long is the recovery period after Jawline Shaping with Botox?

Expect minimal downtime, and most individuals can resume their usual activities right away.
Is there a specific age range for Jawline Shaping by Botox?

Jawline Shaping with Botox can be tailored to suit the goals and facial structure of adults of varying ages.
How long do the results of Jawline Shaping by Botox typically last?

You can enjoy a beautifully contoured jawline for around 3-6 months before considering a follow-up treatment.
Does Jawline Shaping with Botox cause discomfort?

The procedure is generally well-tolerated, and any discomfort is typically mild and temporary.
Can I combine Jawline Shaping with Botox with other cosmetic treatments?

Certainly, we offer personalized treatment plans that can include combining Jawline Shaping with other enhancements to achieve your desired look.
When will I see the final results of my Jawline Shaping by Botox treatment?

You'll notice initial improvements right away, with the full, beautifully defined jawline becoming more apparent in the weeks following the treatment.
Explore Botox Treatment Areas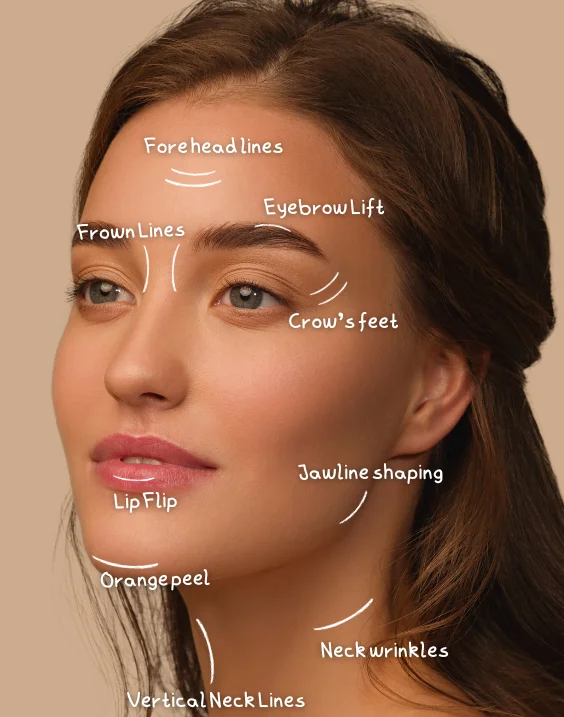 What Our Members Are Saying
Amazing service — my injector was very attentive and knowledgeable. Definitely went over and above to ensure that I was satisfied with results (follow up appointment). I will definitely be making this my regular clinic for Botox and filler treatments.
I have been twice for botox and will keep coming back. The staff is friendly and the treatment is well priced. I have been happy with how the botox has worked. I recommend getting the membership if you want to do multiple treatments.
Lovely knowledgeable fair. The place is very clean. The services are lovely and I like that they give me back ground information about my treatments. The membership is worth every penny.
Botox – Jawline Shaping (Masseter Muscles) near me