Best Med Spa and Skin Care Clinic
What Is Botox for Hyperhidrosis?
Botox for Hyperhidrosis is a highly effective medical treatment designed to combat excessive sweating, a condition that can be both physically uncomfortable and emotionally distressing. Our expertise at 3D Lifestyle allows us to provide you with a solution that can significantly enhance your quality of life. This innovative treatment involves the precise injection of botulinum toxin into overactive sweat glands, effectively reducing their activity and providing long-lasting relief from excessive perspiration. We are committed to ensuring you regain your confidence and comfort.

How does the treatment work?
The treatment operates by strategically injecting minute amounts of botulinum toxin into the sweat glands responsible for excessive perspiration. This powerful neuromodulator acts by blocking nerve signals that stimulate sweat production. As a result, the sweat glands become less active, resulting in a noticeable reduction in sweat production. This minimally invasive procedure is a convenient choice for individuals seeking relief from persistent sweating. Our experienced practitioners customize each treatment plan to suit your unique needs, ensuring optimal and lasting results.
Botox for Hyperhidrosis is an FDA-approved and extensively studied treatment option renowned for its safety and effectiveness. Your well-being is our top priority at 3D Lifestyle, and we adhere to the highest standards of safety and hygiene. This non-surgical procedure minimizes the risk of complications, and any potential side effects are typically mild and temporary. We take every precaution to guarantee that your experience is not only comfortable but also safe, with a focus on your overall health and peace of mind.
Am I a Suitable Candidate?
If you're grappling with excessive sweating and it's affecting your daily life, Botox for Hyperhidrosis is likely an ideal solution for you. The treatment is best suited for individuals who have found conventional antiperspirants to be ineffective and are seeking a long-lasting remedy. At 3D Lifestyle our skilled team will conduct a comprehensive assessment during your consultation to determine your suitability and create a personalized treatment plan tailored to your specific needs. Our primary aim is to assist you in regaining your confidence and comfort through this advanced treatment.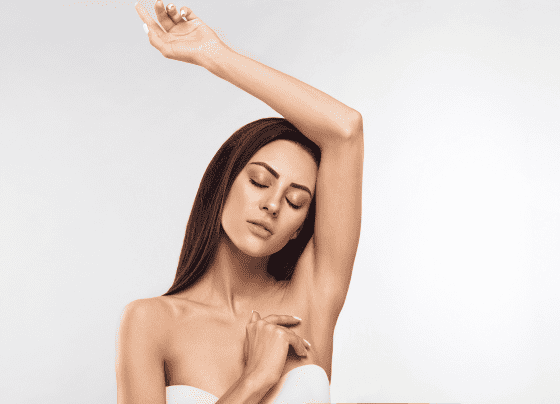 How can I prepare for my treatment?
Preparing for your Botox for Hyperhidrosis treatment is a simple process. Before your appointment, it's advisable to avoid blood-thinning medications and alcohol to minimize the risk of bruising. Additionally, ensure you are well-hydrated and have consumed a light meal on the day of your treatment. During your consultation at 3D Lifestyle, our experienced practitioners will provide you with detailed pre-treatment instructions to guarantee a smooth and successful procedure.
Find out more about what to expect before and after the treatment?
Looking for something else?
Let Our Medical Experts Help You.
Frequently Asked Questions
What is the average duration of results for Botox for Hyperhidrosis?

Results typically last for about 6-12 months, varying from person to person.
Is the Botox for Hyperhidrosis procedure painful?

Most patients report minimal discomfort during the procedure, which can be further alleviated with topical anesthetics.
How long does a Botox for Hyperhidrosis treatment session take?

On average, the treatment session lasts about 20-30 minutes, making it convenient for busy schedules.
Can I resume normal activities immediately after the procedure?

Absolutely, there's minimal downtime, and you can return to your daily activities right after treatment.
Are there any serious side effects associated with Botox for Hyperhidrosis?

Serious side effects are rare; however, temporary bruising or mild soreness at the injection site may occur.
Explore Botox Treatment Areas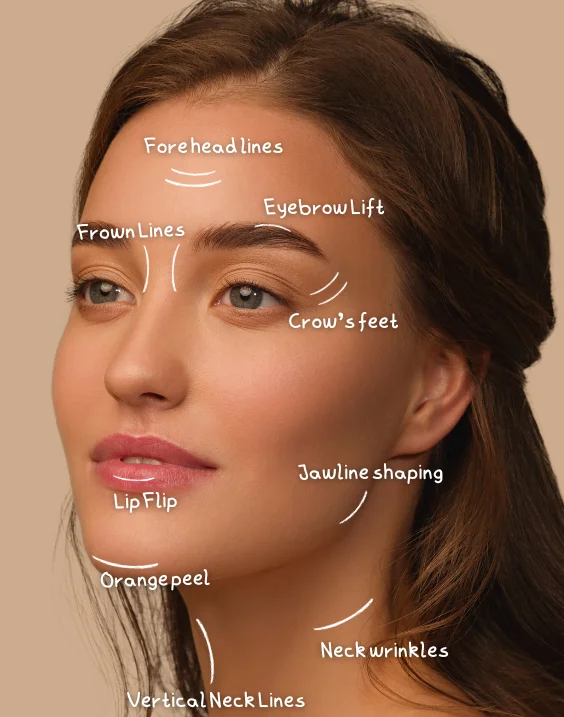 What Our Members Are Saying
Amazing service — my injector was very attentive and knowledgeable. Definitely went over and above to ensure that I was satisfied with results (follow up appointment). I will definitely be making this my regular clinic for Botox and filler treatments.
I have been twice for botox and will keep coming back. The staff is friendly and the treatment is well priced. I have been happy with how the botox has worked. I recommend getting the membership if you want to do multiple treatments.
Lovely knowledgeable fair. The place is very clean. The services are lovely and I like that they give me back ground information about my treatments. The membership is worth every penny.
Botox – Hyperhidrosis near me