Best Med Spa and Skin Care Clinic
How does LED phototherapy treat Freckles on the skin?
Blue LED Phototherapy is a gentle treatment that uses blue light wavelengths to target and reduce the appearance of freckles, giving you smoother, more even-toned skin. The device effectively emits targeted blue light deep into selected parts of your skin, which focuses on excess melanin, the pigment responsible for freckles. Due to this procedure, your freckles' visibility will reduce over time.
Is it a safe and proven solution?
LED Phototherapy is a tested and proven solution to reduce the pigmentation of your freckles. Also, with our devoted experts, the treatment has been made to ensure a relaxing experience- so that LED Phototherapy is painless and can be quite soothing for many of our clients.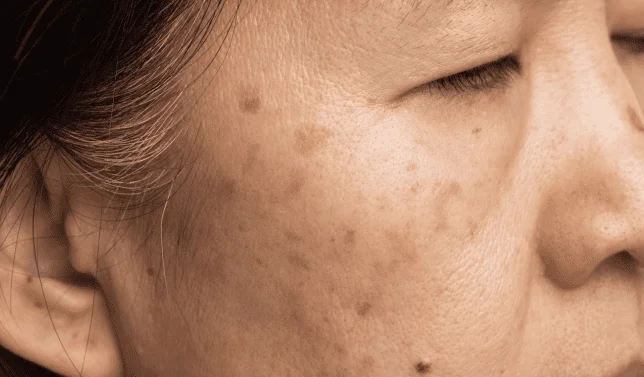 How many sessions are needed?
Although the number of sessions required to reach your desired results may vary, to ensure effectiveness, patience will be worthwhile. Still, Typically, a series of 4 to 8 sessions, spaced out over several weeks, may be estimated and recommended for optimal results during your initial consultation that will tailor a treatment plan just for your needs.
Is LED phototherapy a long-term solution?
LED Phototherapy can ensure long-lasting results, up to a full year of wrinkle-free skin with proper care. However, it is a temporary treatment. To optimize your newly found smooth skin texture, our experts will recommend maintenance sessions with their duration varying according to the pigmentation of your initial freckles. Either way, our Canadian clinic is here to help you achieve and maintain a beautifully even skin tone.
Find out more about what to expect before and after the treatment?

Find out more about what to expect before and after the treatment?
Looking for something else?
Let Our Medical Experts Help You.
Frequently Asked Questions
Is there an age limit for LED Phototherapy?

Yes. LED Phototherapy is suitable for all ages, whether you want to tackle existing freckles or prevent new ones from forming.
Will there be any downtime after the treatment?

No. You can continue your day as usual immediately after your LED Phototherapy session.
Will the sessions take up a lot of my time?

LED Phototherapy sessions are quick and typically take only 20 to 30 minutes, making it easy to fit them into your schedule.
Are there any side effects to worry about?

Blue LED Phototherapy is incredibly safe with minimal side effects. You may experience some temporary redness or sensitivity, but that is temporary.
Is Blue LED Phototherapy suitable for all skin types?

LED Phototherapy is suitable for all skin types and tones, ensuring everyone can enjoy its benefits.
Can Blue LED Phototherapy be used to prevent freckles?

Yes, Blue LED Phototherapy is an excellent preventive measure to maintain an even skin tone and minimize the development of new freckles.
Explore LED Phototherapy Treatment Areas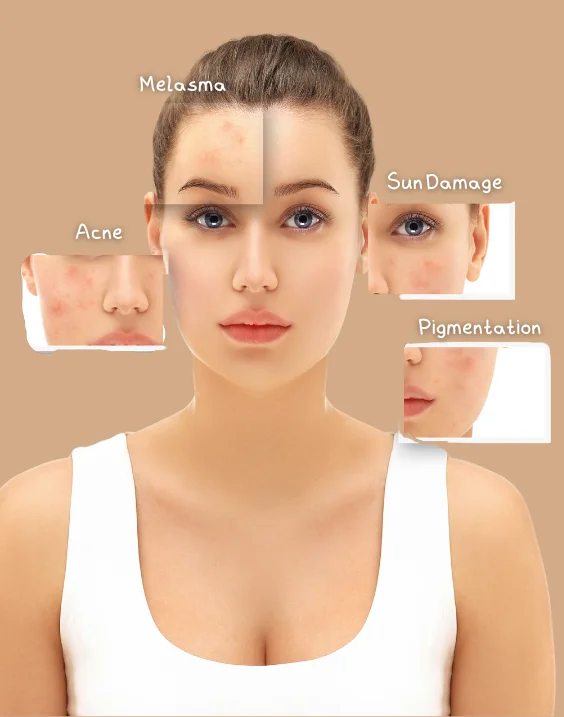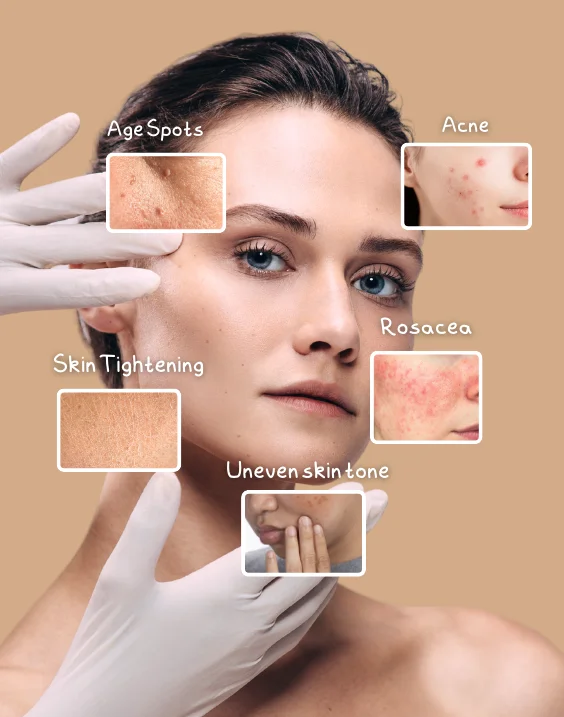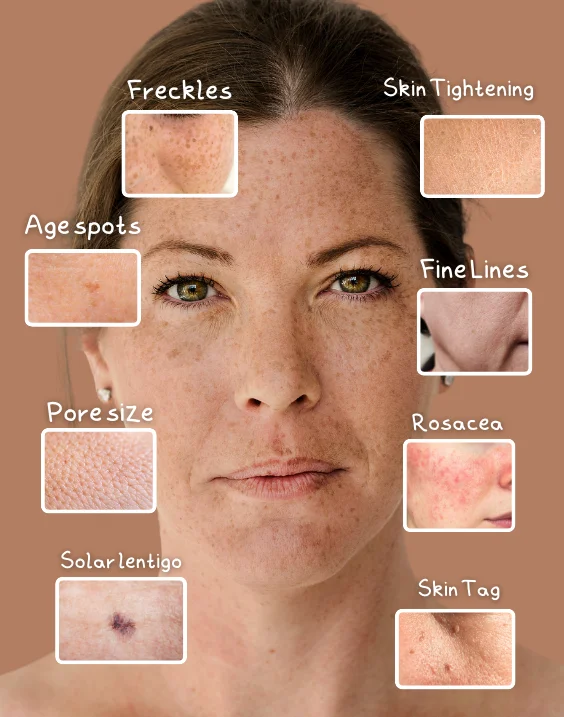 What Our Members Are Saying
Amazing service — my injector was very attentive and knowledgeable. Definitely went over and above to ensure that I was satisfied with results (follow up appointment). I will definitely be making this my regular clinic for Botox and filler treatments.
I have been twice for botox and will keep coming back. The staff is friendly and the treatment is well priced. I have been happy with how the botox has worked. I recommend getting the membership if you want to do multiple treatments.
Lovely knowledgeable fair. The place is very clean. The services are lovely and I like that they give me back ground information about my treatments. The membership is worth every penny.
Freckles Phototherapy near me