Best Med Spa and Skin Care Clinic
Botox – Fox Eyes (Eyebrow Lift)
What Is Fox Eye (Brow Lift)?
Fox Eye Botox, also known as the "fox eye lift" or "brow lift botox," is a revolutionary non-surgical cosmetic procedure designed to achieve a captivating and youthful eye appearance. This aesthetic treatment involves the skillful administration of Botox injections to elevate the outer corners of the eyebrows, creating a lifted look of almond-shaped eyes. It's the go-to solution for those seeking trendy youthful appearance without the need for invasive surgery.

How Does the Treatment Work?
Our Fox Eye Botox treatment harnesses the power of botulinum toxin, a safe and FDA-approved injectable. The procedure is meticulously tailored to your unique facial anatomy, with the Botox expertly injected along the eyebrow and temple area. By strategically relaxing certain muscles responsible for pulling the eyebrows downward, the treatment gently lifts the brows, opening up the eyes and imparting a captivating, foxy gaze. The entire process is virtually painless, quick, and requires minimal downtime, making it an ideal option for busy individuals seeking a transformative enhancement.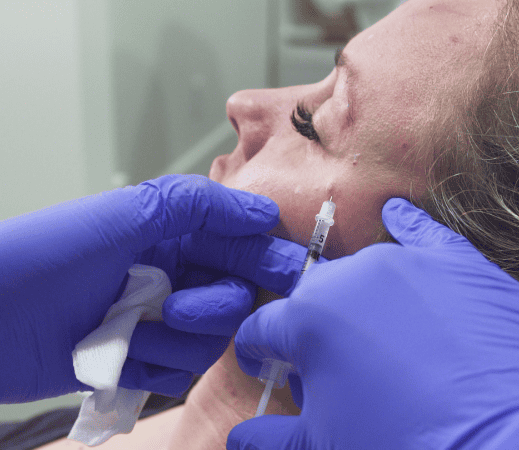 Safety is our utmost priority. Fox Eye Botox is a minimally invasive procedure that has been performed successfully for years with an excellent safety record. Our experienced and certified practitioners utilize top-quality Botox products to ensure a safe and effective treatment. Furthermore, our team adheres to strict hygiene and sterilization protocols, guaranteeing your peace of mind throughout the entire process. Fox Eye Botox allows you to achieve stunning results without compromising on your well-being.
Am I a Suitable Candidate?
If you desire a more youthful, lifted, and captivating eye appearance without surgery, you are an ideal candidate for Fox Eye Botox. Whether you have mild to moderate sagging eyebrows or simply wish to enhance your eye shape, our experts can customize the treatment to suit your unique needs. During your personalized consultation, we will assess your facial anatomy and discuss your goals to determine if Fox Eye Botox is the right solution for you. Rest assured, many clients have experienced remarkable transformations with this treatment, and you could be next.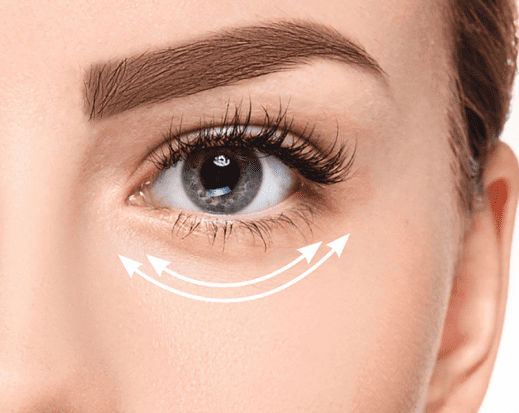 How Can I Prepare for My Treatment?
Preparing for your Fox Eye Botox treatment is straightforward and hassle-free. Firstly, schedule a consultation with our medical practitioners to discuss your goals and expectations. Prior to your appointment, it's advisable to avoid blood-thinning medications or supplements to minimize the risk of bruising. On the day of your treatment, come with a clean face, free of makeup, and wear comfortable clothing. The procedure itself is swift, typically lasting around 15-30 minutes, allowing you to resume your daily activities immediately afterward. Any potential side effects or post-treatment instructions will be thoroughly discussed during your consultation and treatment session.
Find out more about what to expect before and after the treatment?
Looking for something else?
Let Our Medical Experts Help You.
Frequently Asked Questions
How long does recovery take after a Fox Eye treatment?

Most patients can return to their regular routines within a few days to a week.
Is there a specific age range for the Fox Eye treatment?

The treatment is suitable for adults of various ages based on individual needs.
How long do Fox Eye treatment results typically last?

You can enjoy the refreshed look for approximately 1-2 years before considering a touch-up.
Is the Fox Eye treatment painful?

While some patients may experience mild discomfort, it's generally well-tolerated.
Can I combine the Fox Eye treatment with other cosmetic procedures?

Certainly, the Fox Eye treatment can be combined with other enhancements like dermal fillers.
When will I see the final results of my Fox Eye treatment?

You'll notice immediate improvements, with the final results fully settled within a few weeks.
Explore Botox Treatment Areas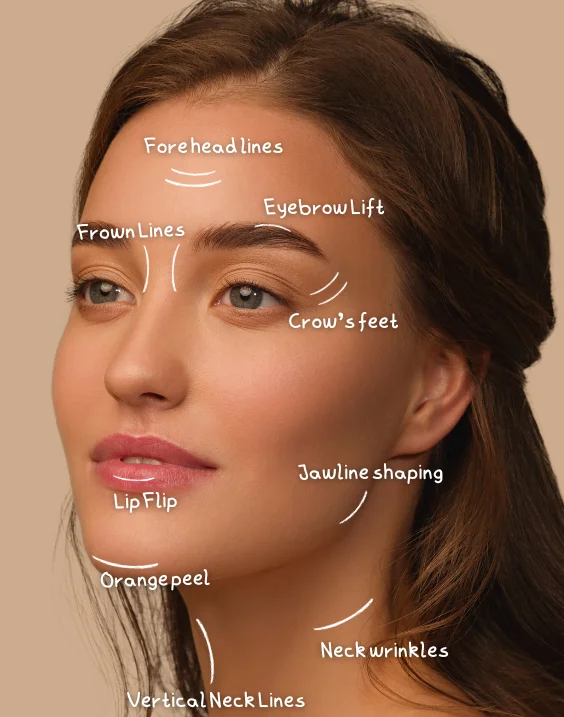 What Our Members Are Saying
Amazing service — my injector was very attentive and knowledgeable. Definitely went over and above to ensure that I was satisfied with results (follow up appointment). I will definitely be making this my regular clinic for Botox and filler treatments.
I have been twice for botox and will keep coming back. The staff is friendly and the treatment is well priced. I have been happy with how the botox has worked. I recommend getting the membership if you want to do multiple treatments.
Lovely knowledgeable fair. The place is very clean. The services are lovely and I like that they give me back ground information about my treatments. The membership is worth every penny.
Botox – Fox Eyes (Eyebrow Lift) near me