Best Med Spa and Skin Care Clinic
Botox – Edged Vertical Neck Line (Platysmal Bands)
What Is Botox for Vertical Neck Line (Platysmal Bands)?
Botox for Vertical Neck Line (Platysmal Bands) is a remarkable cosmetic treatment that addresses the visible signs of aging on the neck, helping you achieve a more youthful and rejuvenated appearance. We specialize in this advanced procedure, which involves the precise injection of botulinum toxin into the platysma muscle, effectively relaxing it. This reduction in muscle activity leads to the smoothing of vertical neck lines, commonly referred to as platysmal bands. Our expertise in this treatment allows us to provide you with natural-looking, long-lasting results that enhance your overall appearance and boost your confidence.

How does the treatment work?
The treatment works by utilizing the muscle-relaxing properties of botulinum toxin, which is injected directly into the platysma muscle responsible for causing vertical neck lines. Once injected, the toxin blocks the nerve signals that trigger muscle contractions, allowing the muscle to relax gradually. This relaxation results in the softening of the visible bands and the rejuvenation of the neck area. Our master injectors ensure precise placement to achieve natural-looking results that enhance your beauty without compromising your facial expressions.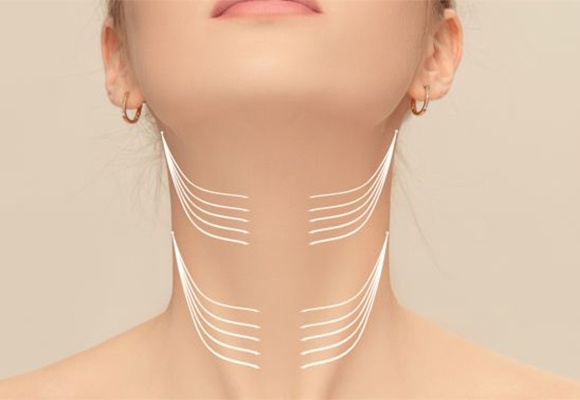 If you're bothered by the appearance of vertical neck lines or feel that your neck area is prematurely showing signs of aging, you may be an ideal candidate for this treatment. Our master injectors will conduct a comprehensive assessment during your consultation to determine your eligibility and tailor a personalized treatment plan to address your specific needs and goals. We are committed to helping you achieve a more youthful and confident look with this advanced procedure.
Am I a Suitable Candidate?
There are no strict age restrictions for Botox treatments for frown lines in Canada. The decision to undergo Botox treatment is based more on the presence of noticeable frown lines and an individual's suitability for the procedure. Our highly experienced and qualified injectors will assess your candidacy during a consultation to determine if Botox is an appropriate option for you.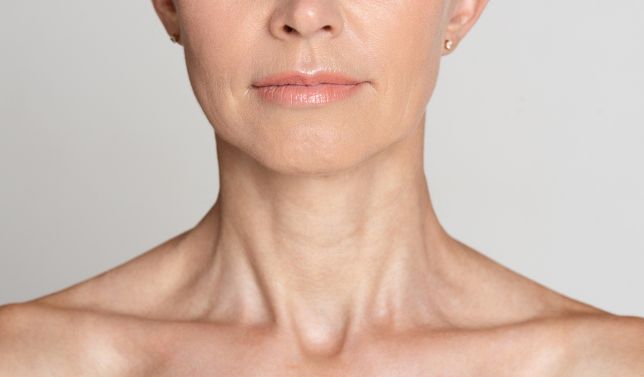 How can I prepare for my treatment?
Preparing for your Botox for Vertical Neck Line (Platysmal Bands) treatment is straightforward and hassle-free. We recommend avoiding blood-thinning medications and alcohol in the days leading up to your appointment to minimize the risk of bruising. Stay well-hydrated and have a light meal on the day of your treatment to ensure your comfort. During your consultation at 3D Lifestyle, our knowledgeable practitioners will provide you with detailed pre-treatment instructions and answer any questions you may have. Your satisfaction and peace of mind are our top priorities as we guide you on your journey to a more youthful and revitalized neck.
Find out more about what to expect before and after the treatment?
Looking for something else?
Let Our Medical Experts Help You.
Frequently Asked Questions
How soon can I expect to see results after Vertical Neck Line (Platysmal Bands) Botox treatment?

You'll notice a reduction in vertical neck lines and tighter skin within 7-14 days after the procedure.
Is there an age limit for Vertical Neck Line (Platysmal Bands) Botox treatment?

This treatment is suitable for individuals of various ages looking to address vertical neck lines.
How long do the results of Vertical Neck Line (Platysmal Bands) Botox typically last?

Enjoy a smoother neck and improved neckline for approximately 3-4 months before considering a follow-up.
Is Vertical Neck Line (Platysmal Bands) Botox treatment uncomfortable?

Most patients find the procedure relatively comfortable, with minimal and short-lived discomfort.
Can I combine Vertical Neck Line (Platysmal Bands) Botox with other cosmetic treatments?

Absolutely! We can create a tailored treatment plan combining Vertical Neck Line (Platysmal Bands) Botox with other enhancements to achieve your desired look.
When will I see the full results of my Vertical Neck Line (Platysmal Bands) Botox treatment?

You'll start to notice an improvement in the appearance of vertical neck lines over a few weeks, with optimal results becoming evident during the treatment's full duration.
Explore Botox Treatment Areas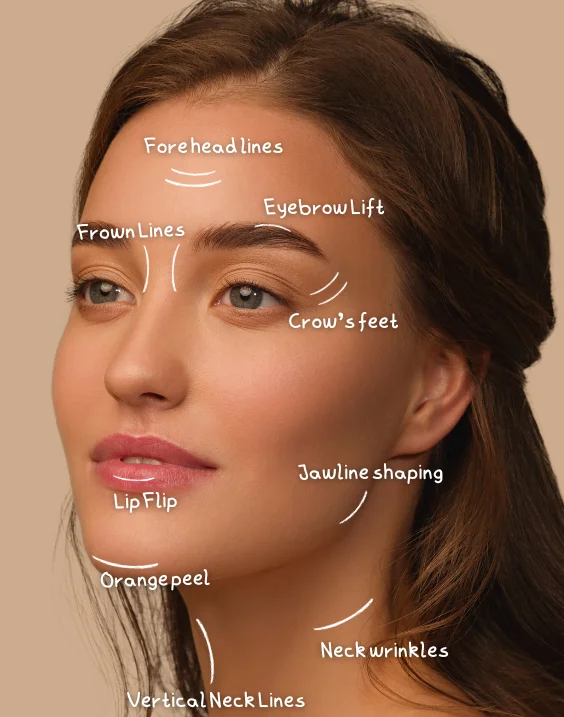 What Our Members Are Saying
Amazing service — my injector was very attentive and knowledgeable. Definitely went over and above to ensure that I was satisfied with results (follow up appointment). I will definitely be making this my regular clinic for Botox and filler treatments.
I have been twice for botox and will keep coming back. The staff is friendly and the treatment is well priced. I have been happy with how the botox has worked. I recommend getting the membership if you want to do multiple treatments.
Lovely knowledgeable fair. The place is very clean. The services are lovely and I like that they give me back ground information about my treatments. The membership is worth every penny.
Botox – Edged Vertical Neck Line (Platysmal Bands) near me