Best Med Spa and Skin Care Clinic
What Is Belkyra Double Chin?
Belkyra, also known as Kybella in some regions, is a non-surgical treatment designed to target and eliminate excess fat beneath the chin, commonly known as a double chin. This revolutionary injectable treatment harnesses the power of deoxycholic acid, a naturally occurring molecule in the body, to break down fat cells, resulting in a more sculpted and defined jawline. At 3D Lifestyle, we specialize in administering Belkyra treatments with the expertise of our highly skilled medical professionals and top-tier injectors, ensuring a safe and effective solution for achieving a more contoured facial profile.

How does the treatment work?
Belkyra works by utilizing deoxycholic acid, a substance that naturally occurs in the body and aids in the breakdown and absorption of dietary fat. When strategically injected into the targeted area beneath the chin, this specialized formula goes to work, disrupting and destroying fat cells. Over time, the body's natural metabolic processes eliminate these treated fat cells, leaving you with a more sculpted and refined jawline.
Belkyra is an FDA-approved treatment, and when administered by qualified medical professionals like ours at 3D Lifestyle, it is considered a safe and reliable option for targeting submental fat. The formula used in Belkyra mimics a naturally occurring substance in the body, further enhancing its safety profile.
Am I a Suitable Candidate?
Belkyra is an excellent option for individuals seeking to address submental fullness, commonly known as a double chin, without resorting to surgery. It is important to consult with one of our skilled medical experts at 3D Lifestyle to determine if you are an ideal candidate for this treatment. Generally, suitable candidates are in good overall health and have realistic expectations about the results. During your consultation, we will evaluate your specific concerns and develop a customized treatment plan to help you achieve your desired outcome.
How can I prepare for my treatment?
We recommend avoiding blood-thinning medications and supplements, such as aspirin and fish oil, for a specified period prior to your appointment to minimize any potential bruising. It's also advisable to arrive with a clean, makeup-free face to ensure optimal treatment efficacy. During your initial consultation, our expert team will provide you with detailed pre-treatment instructions tailored to your individual needs, ensuring a seamless and comfortable experience.
Find out more about what to expect before and after the treatment?

Find out more about what to expect before and after the treatment?
Frequently Asked Questions
How long does a Belkyra treatment session typically take?

A typical Belkyra session at 3D Lifestyle generally lasts around 15 to 20 minutes, making it a convenient option for those with busy lifestyles.
How many sessions will I need to see noticeable results?

While individual results may vary, most clients at 3D Lifestyle experience significant improvement after two to four sessions spaced approximately one month apart.
Is there any downtime associated with Belkyra treatment?

Minimal downtime is associated with Belkyra. You may experience some swelling, bruising, or tenderness, but these effects are typically temporary and resolve on their own.
Are the results permanent?

Yes, the results of Belkyra treatment are considered permanent, as the treated fat cells are permanently destroyed and naturally eliminated by the body's metabolic processes.
Can Belkyra be combined with other treatments?

Absolutely. At 3D Lifestyle, we offer comprehensive treatment plans that may include a combination of therapies to help you achieve your desired aesthetic goals. Our expert team will work closely with you to create a personalized approach tailored to your unique needs and preferences.
Explore Belkyra Treatment Areas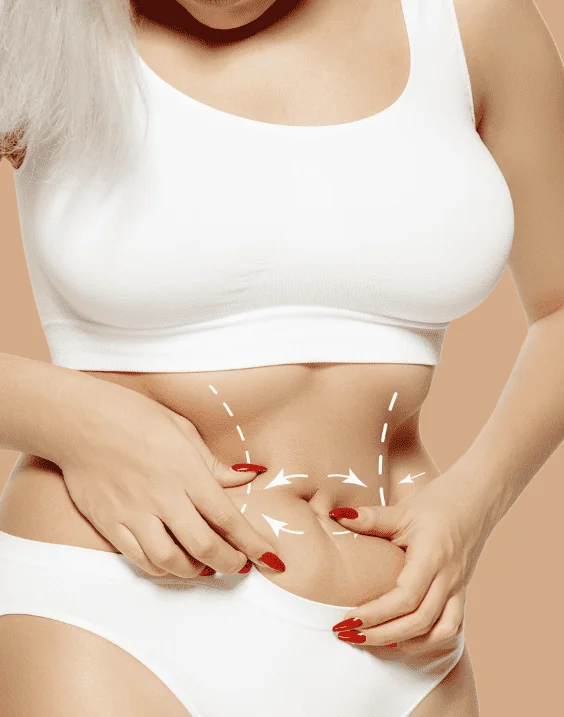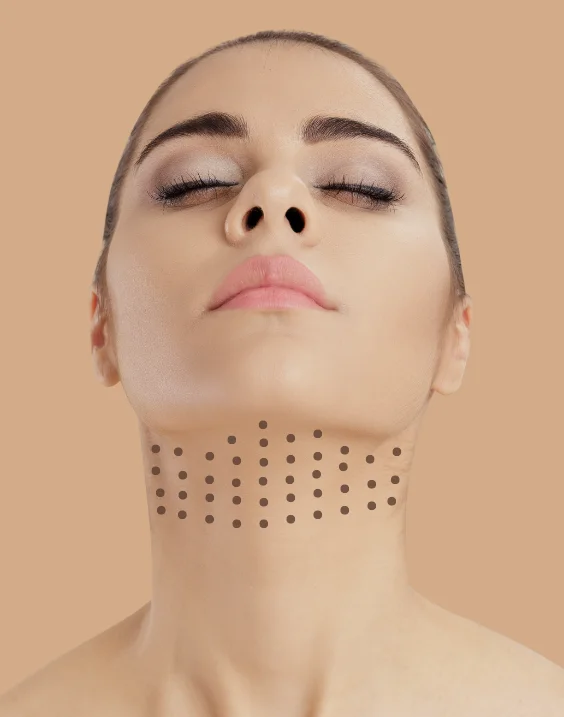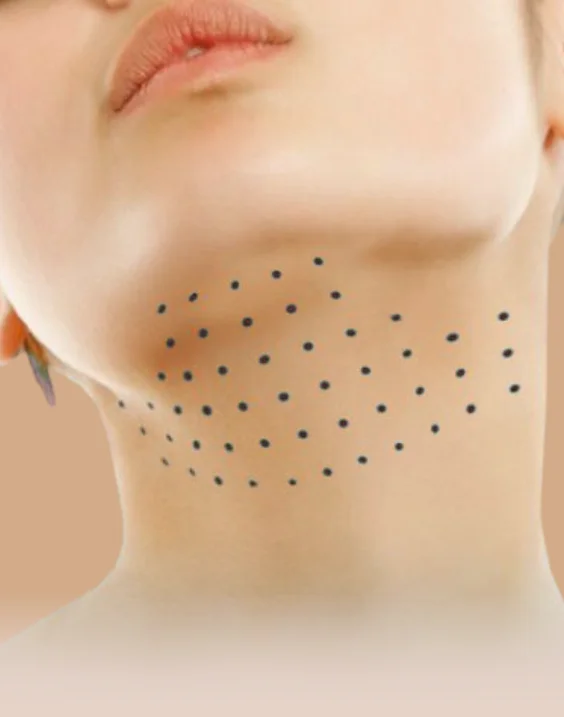 Looking for something else?
Let Our Medical Experts Help You.
What Our Members Are Saying
Amazing service — my injector was very attentive and knowledgeable. Definitely went over and above to ensure that I was satisfied with results (follow up appointment). I will definitely be making this my regular clinic for Botox and filler treatments.
I have been twice for botox and will keep coming back. The staff is friendly and the treatment is well priced. I have been happy with how the botox has worked. I recommend getting the membership if you want to do multiple treatments.
Lovely knowledgeable fair. The place is very clean. The services are lovely and I like that they give me back ground information about my treatments. The membership is worth every penny.
Belkyra Double Chin near me